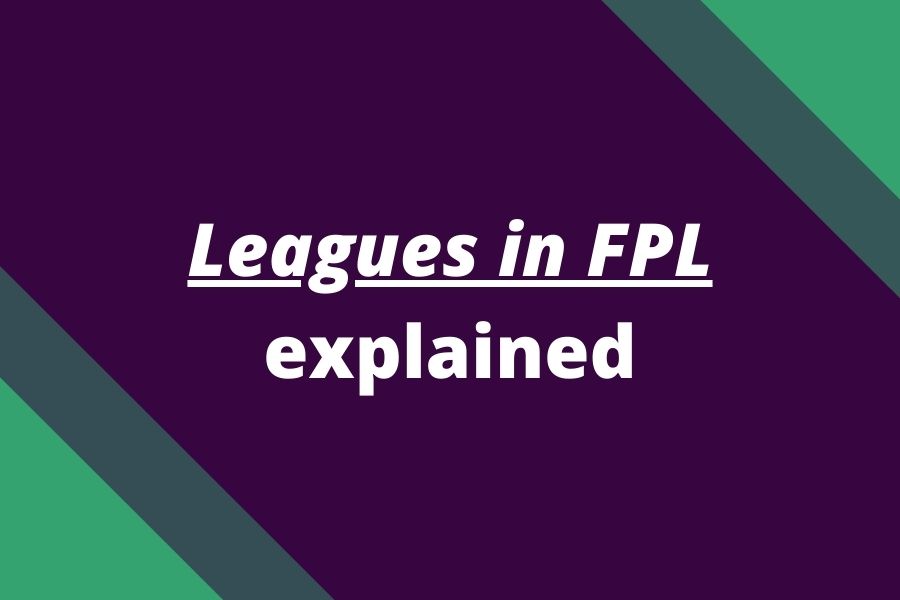 A significant part of the Fantasy Premier League experience is joining mini-leagues where you can compete with friends, colleagues, or other FPL managers worldwide. This article will guide you through the different types of leagues (for example H2H leagues) in FPL, how to join them, and how scoring works in these leagues.
Feel free to JOIN our Fantasy Football Reports mini-league by clicking this link or using our FPL league code ti56kl.
Types of Leagues in Fantasy Premier League
There are three main types of leagues in FPL: invitational leagues & cups, public leagues, and global leagues. Each offers a unique experience and caters to different competitive preferences.
1. Global Leagues
By simply entering FPL, you're automatically entered into several global leagues. These include: an overall league featuring all registered teams, a league for managers from your country, a league for supporters of your favourite Premier League team, a league for managers starting the same Gameweek as you, and the Second Chance League that starts in Gameweek 21.
2. Invitational Leagues & Cups
the heart of the FPL experience
require an invitation and specific code to join
Invitational leagues offer a more personalized experience as you compete against a group of friends, family, or colleagues
There is also a cup competition that is automatically created as part of the league.
3. Public Leagues
you compete against a random selection of FPL managers from around the world
Source: Official FPL Rules
How to name your league in FPL?
Naming your league in Fantasy Premier League can be a creative way to add a personal touch to the fantasy football experience for your friends or colleagues. We have a separate article on this topic you can find here: Fantasy Football League Name Ideas.
Creating and managing leagues in FPL
The Scoreboard: How FPL Leagues Tally Points
There are two types of scoring systems available in FPL leagues: they operate on either a Classic or Head-to-Head scoring system.
Classic Leagues
Just as the name suggests, it is a classic scoring
So teams are ranked according to their total points in the game
You're free to join or leave this type of league at any time during the season
What happens if there is a tie in the classic scoring FPL league?
If teams are on the same amount of points, the team with fewer transfers will rank higher. The important note is that transfers made using a wildcard or free hit don't count toward the total transfers made.
So if you are expecting a very tight league, you should be careful with taking hits. Or if you aim to get as low in the overall ranking as possible, you should take into consideration this fact. In the overall league, there are a lot of people with the same amount of points across the whole league.
Head-to-Head Leagues
Weekly Duels
On each gameweek, each team faces off against another team in the league
The one with the higher gameweek score (minus transfer points) wins the match
It is like in regular football. If you win your game, you get 3 points, if there is a draw, you get 1 points
Teams in table of H2H league are ranked based on these head-to-head points.
What happens if there is a tie in head-to-head league in FPL?
If there is a tie between teams in H2H league, the team that has accumulated the highest number of game points will be ranked higher. In other words, if two or more teams have the same number of H2H league points, the team with a greater total of FPL points will be given a higher position in the league table.
Source: Official FPL Rules
The Final Whistle
Participating in FPL leagues adds a layer of competition and camaraderie to the game. Whether you're battling friends in an invitational league, taking on the world in a public league, or aiming for glory in global leagues, FPL offers a challenge for everyone. With the ability to join up to 30 invitational leagues and 5 public leagues, there's no shortage of opportunities to showcase your managerial prowess. So, get out there and make your mark in the world of FPL!
Further resources