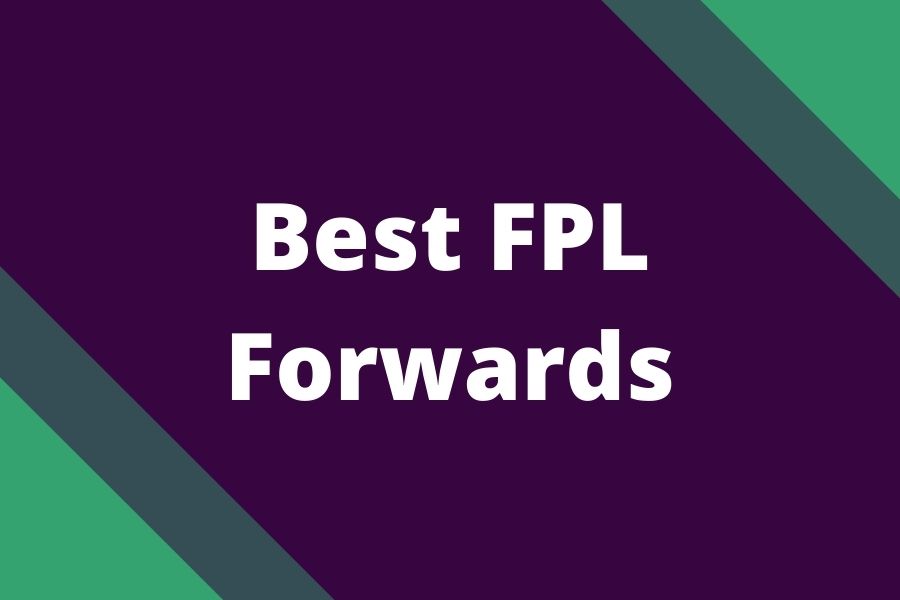 In this article, we will look at the best forwards to pick for your Fantasy Premier League team in Gameweek 25 in 2022/23 season.
Let's dive in
Best forwards for FPL GW25
We will look at forwards from every price point: budget enablers, midpriced picks and premium options.
Budget enablers for Gameweek 25
Gnonto (5.0m, Leeds)
hard to find a reliable budget forward currently in FPL. And do you really need to waste a precious forward spot on budget attacker who might not deliver points?
Gnonto is one of the very few budget forwards, who were able to deliver FPL points lately – but only two goals in the last 7 matches
has a fixture in GW25 – which is blank gameweek – so you can have him on your bench, and play him only in GW25
but do not waste a precious forward spot on cheap enablers
Alvarez (6.0m, Manchester City)
There could be a rotation from Manchester City after the Champions League fixture in midweek
So there is a chance that Alvarez could start in GW25 against Bournemouth
Great punt for managers on a free hit, especially if we get some early news that Alvarez could be starting
Mid-priced FPL forwards for GW25
Nketiah (6.8m, Arsenal)
If you have him, hold him
double gameweek in GW25
slight worries Jesus that Jesus could be back for double gameweek 25
monitor situation around Jesus injury
Nketiah could be your placeholder for Toney after double gameweek 25
Watkins (7.1m, Aston Villa)
great form after restart – 5 goals + 2 assists
one to consider in GW25 blank, good run of fixtures from GW25 onwards
overlooked, could be a good differential
Have a great fixture against Bournemouth in big blank gameweek in GW28 – all FPL managers will be bringing him in before Gameweek 28
Darwin (8.7m, Liverpool)
wait for the team news as he currently has a shoulder injury, but could be ok for DGW25
Good pick especially for free hitters who might go triple Liverpool with TAA + Salah + Darwin
Premium FPL forwards for

Gameweek 25
Kane (11.8m, Tottenham)
the main man for Tottenham
if there was no Haaland, we would all have Kane in our FPL teams
With Salah/KdB out of form, you might switch to two heavy hitters upfront with Haaland + Kane
blanked only in 6 gameweeks so far
Haaland (12.2m, Manchester City)
the top-scoring player in the game
leading for the golden boot
captaincy option in every game regardless the fixture
most owned player in FPL (80%+) by a big margin
Our current front three
Our current preferred front three for Gameweek 25 is: Haaland + Kane + Watkins
Forwards beyond Gameweek 25
Toney (7.6m, Brentford)
3rd top scoring forward in the game
Unfortunately, Brentford have a blank gameweek in GW25
But Toney is definitely one to bring in for GW26 (so after GW25). Brentford has great fixtures and a double gameweek in GW27
have a plan in place how you bring him into your team after GW25
If you have him, just bench him in blank GW25
Tips for picking the best forwards for your FPL team
If you pick premium forwards, make sure he is also a good captaincy option.
Also, consider forwards that are talismans for their teams – especially the cheaper ones
Form and fixtures are also important parts of your decision-making process
Consider probabilities when picking forwards in FPL. Let bookies any time goalscorer odds to help you with that. You can find them here: Premier League Goalscoring Odds.
FPL forwards with stable points output in previous 4 seasons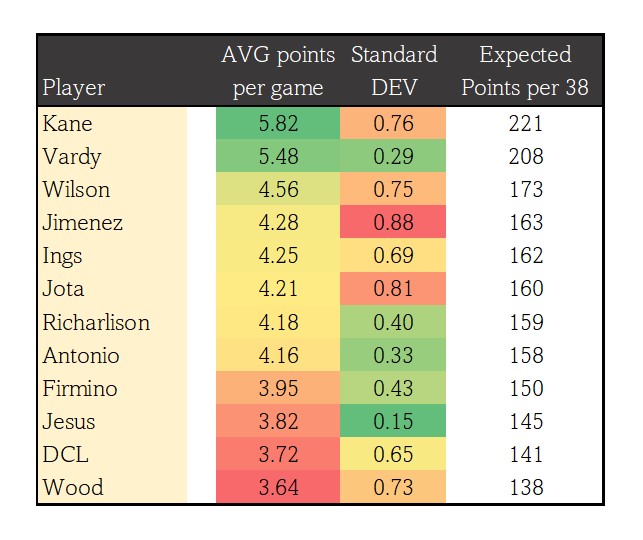 Read more in our article: Best long-term FPL picks for 2022/23 season
How many points should you expect from your forwards in Fantasy Premier League?
Do not have unrealistic expectations from your FPL forwards.
Usually, the top-scoring forwards can get around

180-230 points

per season (on some occasions even more, but this is the realistic expectation from premium FPL midfielders like Salah or De Bruyne) – that is 4.7 – 6 points per match
Good mid-priced FPL forwards(usually 6.5m – 9m range) can get approximately

130-160 points

per season, so expect around 3.4 – 5 points per match on average
Budget forwards can get around

90 – 110 points

per season = 2.4 – 2.9 points per match

The points of midfielders and forwards usually came in waves or in clusters – so the run of "form" can be followed with a run of blanks.
How are forwards awarded points in FPL?
The majority of FPL points for forwards go through goals – 4 points – and assists – 3 points – that's their main source of points.
And usually, when FPL forwards register two attacking returns, he is more likely to earn bonus points as well.
Further resources