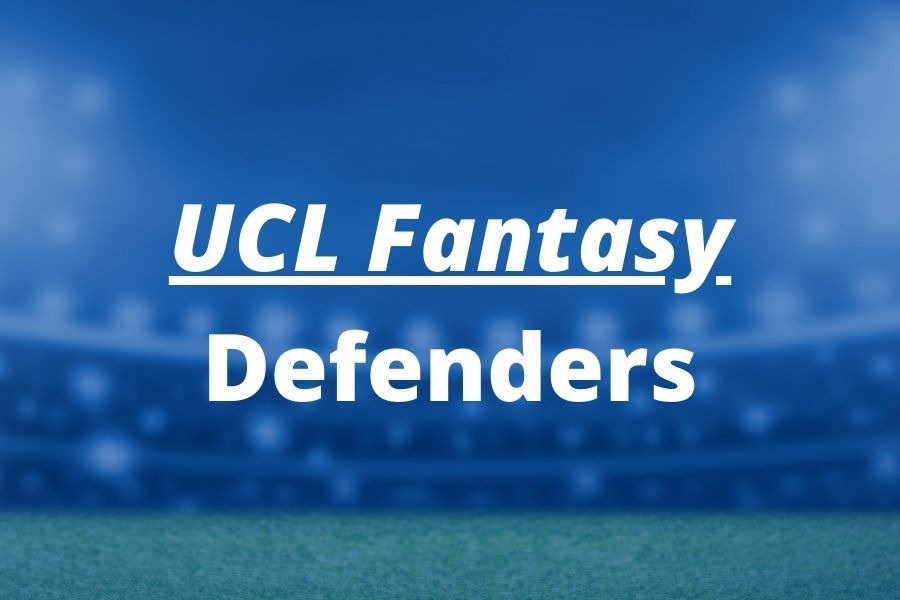 In this article, we will look at the best defenders to pick for your Fantasy Champions League team in the Semifinals 2nd Leg – Matchday 12.
We look at each price bracket: budget defenders, mid-priced picks, and premium options.
Budget defenders for Semifinals 2nd Leg – Matchday 12
Dimarco (4.7m, Inter)
5 assists in the current UCL Fantasy campaign
2 goals and 3 assists in his last 8 appearances for Inter
very attacking
looks like he cemented the starting role
Inter with 35 % probability of keeping a CS in MD12 – highest of all teams
Acerbi (4.5m, Inter)
another budget enabler among Inter defenders
more nailed than Dimarco
Kjaer (4.8m, AC Milan)
Not 100 % nailed, but we expect him to start in important matches
great at balls recovered – 41 balls recovered in 6 matches this season – 6.83 per match
AC Milan with 22 % probability of keeping a CS
Mid Priced Options for Semifinals 2nd Leg – Matchday 12
Tomori (5.0m, AC Milan)
Tomori is top for Balls Recovered (55) among remaining players
6.11 balls recovered per match
Kjaer is recovering balls at higher rate per match, but is not as certain to start as Tomori
Akanji (5.1m, Manchester City)
hard to find reliable defender from Manchester City apart from Dias
but Akanji should ba nailed as well in important matches
in previous seasons he was a balls recovered magnet, but currently is not recovering balls at such rate as we were used from him
4.9 balls recovered per match
Carvajal (5.4m, Real Madrid)
Premium Defenders for Semifinals 2nd leg – Matchday 12
Bastoni (5.6m, Inter)
it could be a tight match against AC Milan, with a clean sheet at one end
Inter is solid defensively with 7 clean sheets in 11 matches in the current Champions League season
Dias (5.7m, Manchester City)
one of few reliable Manchester City defenders and expected starters
goal threat
solid at balls recovered – 4.9 per match
MOTM candidate when City do well defensively
City with 34 % of keeping a Clean Sheet
Theo Hernandez (5.9m, AC Milan)
the go to AC Milan defender
offers goal threat
not as good at balls recovered
can get you points for goals and assists
4G + 3A in Seria A this season
Picking defenders in UCL Fantasy
When selecting a defender into your UCL Fantasy team you consider:
Whether a defender that you pick has a good chance of a clean sheet. Our Champions League Clean Sheet Odds will help you with that. This is the most important criterium you should consider, as clean sheets are most important source of fantasy points for defenders.
Whether a defender has attacking potential: Can he score goals after free kicks and corners? Does he play in an advanced position so he could register a few assists?
Balls recovered potential. Centre backs usually recover more balls than full backs which makes them more appealing from this point of view. You can check, which players are best at bells recovered in our article: Best players at balls recovered.
If you find a defender that offers all three above, you find gold and should pick him into your team. However, that is rare. So make sure that the defenders you pick satisfy at least 2 of those 3 criteria.