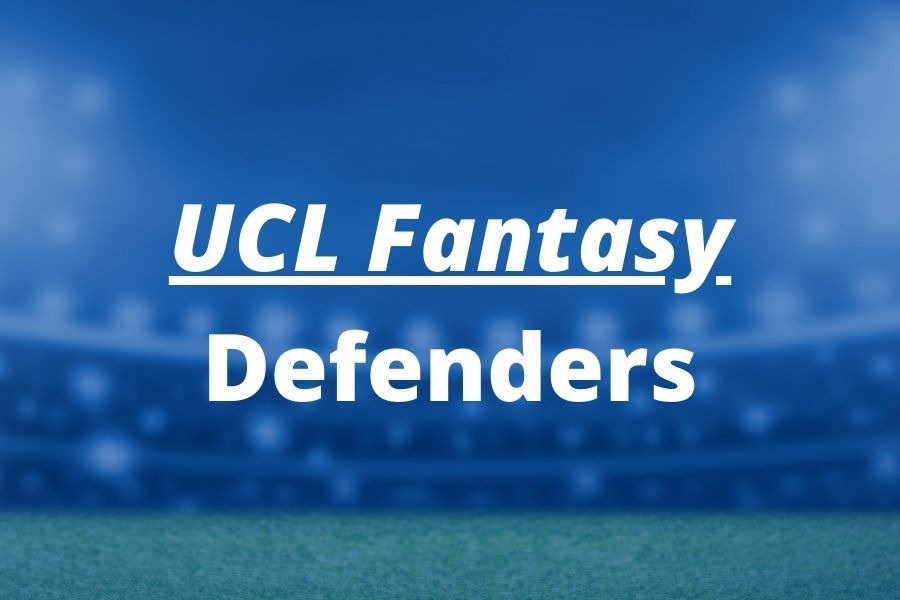 In this article, we will look at the best defenders to pick for your Fantasy Champions League team in the Round of 16.
We look at each price bracket: budget defenders, mid-priced picks, and premium options.
Budget defenders for R16
Antonio Silva (4.2m, Benfica)
great budget defender for just 4.2 million
good at balls recovered, and offers an attacking threat from set pieces
high chance of a clean sheet against Brugge.
Ake (4.4m, Manchester City)
with even Cancelo out of favor, it is hard to pick a reliable Manchester City defender in our UCL Fantasy team
you should likely go for Ederson, to have their defensive coverage
but if you aim to have even some of their defenders, Aké is definitely one to consider although he is not as certain to start, as Ederson
Mechele (4.5m, Brugge)
Top for balls recovered among defenders from remaining players
Brugge with most clean sheets (5, alongside Bayern) in the group stage
potential for a clean sheet against Benfica
Mid Priced Options for Round of 16
Kalulu (5.0m, AC Milan)
nailed in AC Milan defence
AC Milan with a clean sheet potential against Tottenham in the 1st leg of R16
Di Lorenzo (5.1m, Napoli)
were an excellent option in the group stage
Napoli with a great fixture and a high clean sheet potential against Frankfurt
offers attacking threat
good at balls recovered
almost a must-have pick for our defenses
1G+3A in Seria A this season, 1G+1A in the Champions League
Pavard (5.1m, Bayern Munich)
a cheap route into Bayern's defense
but tough fixture where we could see goals at both ends
but Bayern can keep a clean sheet against anyone,
the best defense in the Champions League group stage this season, with 5 clean sheets in 6 matches and only 2 goals conceded – the fewest of all teams (alongside Manchester City)
Grimaldo (5.3m, Benfica)
a lot of good picks in the Benfica defense (Vlachodimos, Silva, Otamendi, Grimaldo), given the fixture, you want at least one of them in your squad
the top-scoring UCL Fantasy defender in the game
high attacking threat, 2G+5A in Liga Portugal, 2G+2A in Champions League group stage
great fixture for a potential clean sheet in R16
Premium Defenders for R16
Bastoni (5.5m, Inter)
Inter is top for clean sheet odds in the R16 1st leg
their wingback might be rotated and Škriniar could leave Inter in the transfer window, so we think Bastoni is the most nailed defender at the moment
based on the fixture, you should aim to have Inter's defensive coverage in R16
Robertson (5.9m, Liverpool)
Liverpool very shaky defensively this season
tough fixture in R16
do not rely on clean sheet from your Liverpool defenders, rather bring them in for attacking returns
Robertson with 5 assists in Premier League this season
Picking defenders in UCL Fantasy
When selecting a defender into your UCL Fantasy team you consider:
Whether a defender that you pick has a good chance of a clean sheet. Our Champions League Clean Sheet Odds will help you with that. This is the most important criterium you should consider, as clean sheets are most important source of fantasy points for defenders.
Whether a defender has attacking potential: Can he score goals after free kicks and corners? Does he play in an advanced position so he could register a few assists?
Balls recovered potential. Centre backs usually recover more balls than full backs which makes them more appealing from this point of view. You can check, which players are best at bells recovered in our article: Best players at balls recovered.
If you find a defender that offers all three above, you find gold and should pick him into your team. However, that is rare. So make sure that the defenders you pick satisfy at least 2 of those 3 criteria.