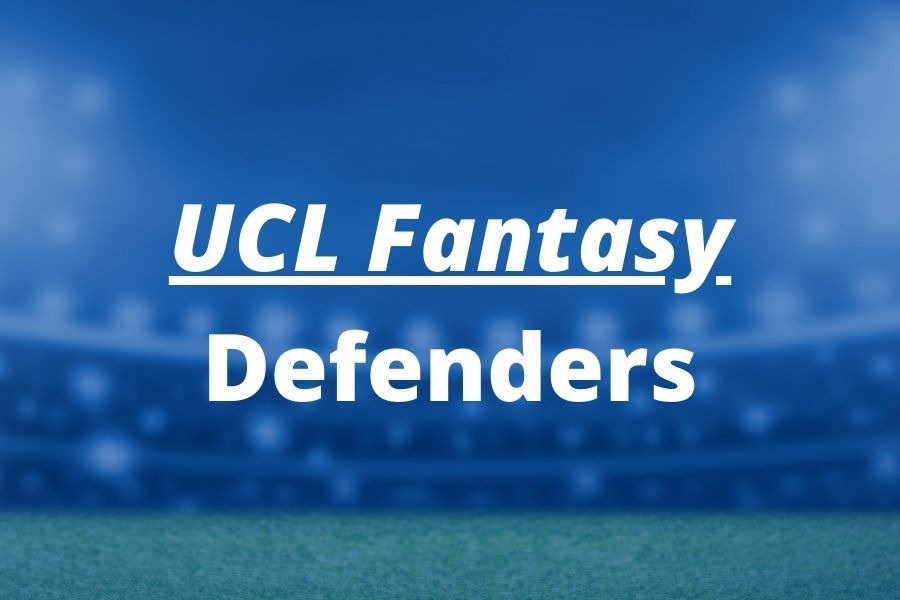 In this article, we will look at the best defenders to pick for your Fantasy Champions League team in Matchday 6.
This article is part of the series: Fantasy Champions League Matchday 6: Tips, Best Picks & Captain
We look at each price bracket: budget defenders, mid-priced picks, and premium options.
Budget defenders for Matchday 6 (4m – 4.5m)
Abdulkerim Bardakci (4.5m, Galatasaray) – 4/10
4th for balls recovered among all players
a bargain that offers high points floor
But Galatasaray are yet to keep a clean sheet in the current UCL campaign
only 21 % clean sheet odds for MD6
Denis Vavro (4.5m, Copenhagen) – 2.5/10
7th for balls recovered among all players – so similar to Bardakci he has higher points floor
occasional goal threat from long-distance shots
but only 19 % clean sheet odds for MD6
David Raum (4.5m, Leipzig) – 5/10
attacking full-back, with 2 goals and 3 assists for Leipzig this season
Good fixtures for Leipzig in Matchday 6
Leipzig with 39 % clean sheet odds and 48 % over 2.5 goals odds so there are opportunities for him to get points from attacking returns as well
David Hancko (4.8m, Feyenoord) – 3.5/10
good at balls recovered + attacking threat (2G + 4A for Feyenoord last season in Eredivisie)
Celtic scored just 3 goals in the current UCL campaign – the fewest goals of all teams alongside AC Milan and Antwerp
Another 4.5m options to consider:
Aké (4.5m, Manchester City) – could get 3-4 starts in the Group Stage but will likely get benchings as well, expect rotation among Manchester City defenders
Rico Lewis (4.6m, Manchester City) – it seems he is preferred in the Champions League
Schar (4.8m, Newcastle) – cheap route into solid Newcastle defense, but a very tough group for clean sheets for Newcastle. Schar offers a higher goal threat than similarly priced Botman and Burn
Mid-Priced Options for Matchday 6 (5m – 5.5m)
Diogo Leite (5.0m, Union Berlin) – 4/10
could offer stable points output thanks to balls recovered
43 balls recovered in 5 games – 2nd for Balls recovered after Hummels so far this season
but do not have unrealistic expectations about clean sheets
Hummels (5.0m, Dortmund) – 6/10
Tough group for clean sheets but he offers stable output thanks to balls recovered
47 balls recovered this season so far, the most of all players
Kim (5.0m, Bayern) – 6/10
was rested in MD5
cheap route into Bayern's defence
Kim is our preferred Bayern centre-back to own due to balls recovered potential
top for Balls Recovered – offering stable points output even without clean sheets
Gosens (5m, Union Berlin) – 4/10
We know how explosive fantasy asset he can be
wingback
already scored 4 goals for Union Berlin after his transfer from Inter Milan
You must rely on points from attacking returns, not clean sheets
Otamendi (5.0m, Benfica) – 4/10
Top for balls recovered in the last season, historically do very well in balls recovered
4th for balls recovered (39) this season
offers a slight goal threat after set pieces
but he is getting too many yellow cards
Saliba (5.5m, Arsenal) – 6/10
Arsenal was second for clean sheets in the Premier League in the previous season
Good group for clean sheets
Saliba is top for balls recovered (28) among Arsenal players
Ruben Dias (5.5m, Manchester City) – 6/10
one of the few reliable Manchester City defenders and expected starters, but even Dias can be rotated
goal threat
Solid at balls recovered
MOTM candidate when City do well defensively
City with a high probability of keeping a Clean Sheet in any match
Di Lorenzo (5.5m, Napoli) – 7/10
Di Lorenzo was an amazing fantasy asset to own in previous UCL Fantasy campaign
continue this season where he ended the previous one
very attacking, 1G+4A for Napoli in Seria A this season
2G+2A in the previous Champions League season, and 3G+4A in Seria A last season
high clean sheet odds for MD6
Dumfries (5.5m, Inter Milan) – 0/10
not an option anymore, he is out, and Inter rotate heavily in Champions League
he found his old form, 2G + 9A so far this season for Inter and Netherlands
Good group for clean sheets and attacking returns as well
Premium Defenders for Matchday 6 (6m – 6.5m)
Cancelo (6.0m, Barcelona) – 8/10
already with 3 goals and 2 assists for Barcelona this season
Barcelona still with good fixture for clean sheet and attacking returns as well
offers points for balls recovered as well
good fixture, attacking threat, solid at balls recovered, he has it all
Nauel Molina (6.0m, Atletico) – 7/10
attacking wing back, already with 2G and 1A for Atletico this season in La Liga
In the last 3 years, he was averaging 4.33 goals and 3 assists per season for Atletico and Udinese in La Liga and Seria A
Atletico with good group for clean sheets, high clean sheet odds in MD6
Alphonso Davies (6.0m, Bayern Munich) – 4/10
an attacking threat, with 3 assists for Bayern this season, but his form trailed off recently
solid at balls recovered
Trippier (6.0m, Newcastle) – 2/10
superb fantasy asset in the previous FPL season with 1G + 9A in 38 Premier League games
On set pieces
But very tough group for Newcastle, there are other cheaper defenders from other teams that have better fixtures and have higher chances of clean sheets
7 assists in the Premier League this season
Hakimi (6.0m, PSG) – 6/10
The same as Trippier and Theo Hernandez – great attacking threat but very tough group for clean sheets
3G + 4A  for PSG this season
Theo Hernandez (6.5m, AC Milan) – 3/10
offers goal threat, getting into some good form with 1G + 4A in his last 7 games for France and AC Milan
not as good at balls recovered
can get you points for goals and assists
4G + 3A in Seria A last season
very tough fixtures for AC Milan, you might rely more on points from goals and assists rather than clean sheets
Picking the best defenders in UCL Fantasy 2023/24
When selecting a defender for your UCL Fantasy team you consider:
Whether a defender that you pick has a good chance of a clean sheet. Our Champions League Clean Sheet Odds will help you with that. This is the most important criterion you should consider, as clean sheets are the most important source of fantasy points for defenders.
Whether a defender has attacking potential: Can he score goals after free kicks and corners? Does he play in an advanced position so he could register a few assists?
Balls recovered potential. Centre-backs usually recover more balls than full-backs which makes them more appealing from this point of view. You can check, which players are best at bells recovered in our article: Best players at balls recovered.
If you find a defender that offers all three above, you find gold and should pick him into your team. However, that is rare. So make sure that the defenders you pick satisfy at least 2 of those 3 criteria.