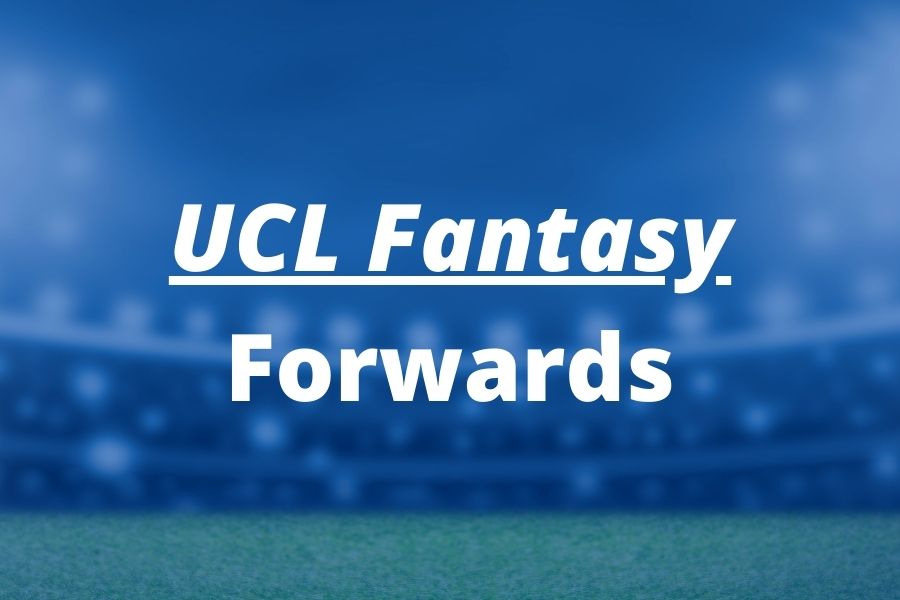 In this article, we will look at the best forwards to pick for your Fantasy Champions League team in Matchday 6. 
Jutgla (5.9m, Brugge) – disappointed in previous two matches but still a good pick. You cannot expect return on each matchday from 5.5m player. We will know the line up before the deadline.
Alvarez (5.9m, Manchester City) – with Haaland potentially out, Alvarez could be a good pick for MD6
Taremi (7.5m, Porto) – good form, averaging 10,67 points per match in last three matchdays
André Silva (7.8m, Leipzig) – man in form for Leipzig, good fixture in Matchday 6
Rafael Leao (8.5, AC Milan) –  top scoring AC Milan player this season – in UCL and in Serie A as well
Haaland (11.1m, Manchester City) – he is just scoring every game. But he might potentially miss Matchday 6 with an injury. But if we get news that he is fit, he should be in our UCL Fantasy teams
Lewandowski (11,0m, Barcelona) – captain contender for MD6, scored a hattrick against Plzeň in first fixture
Mbappe (11m, PSG) – Juventus defense has been very leaky this UCL season and Mbappe could do well again
Update: Haaland and Lewandowski will not feature in Matchday 6.
Our front three for Matchday 6
Our preferred front three: Alvarez – Mbappe – Jutgla 
Picking forwards to your Fantasy Champions League team
When picking strikers into your UCL Fantasy team, you should consider:
Historically, forwards are the best captains in Fantasy Champions League
Make sure you have two great captaincy options among forwards –

one for Tuesday and one for Wednesday

(unless you plan to captain premium midfielder in one day)
Pick forwards who are in form and have easy fixture – this will allow you to maximize points potential from your captain
Consider probabilities when picking forwards. Let bookies any time goalscorer odds to help you with that. You can find them here: Champions League Goalscoring Odds.
Think about structure. For example, you could go:

11m – captain for Tuesday
11m – backup captain for Wednesday
6m – in-form differential with an easy fixture