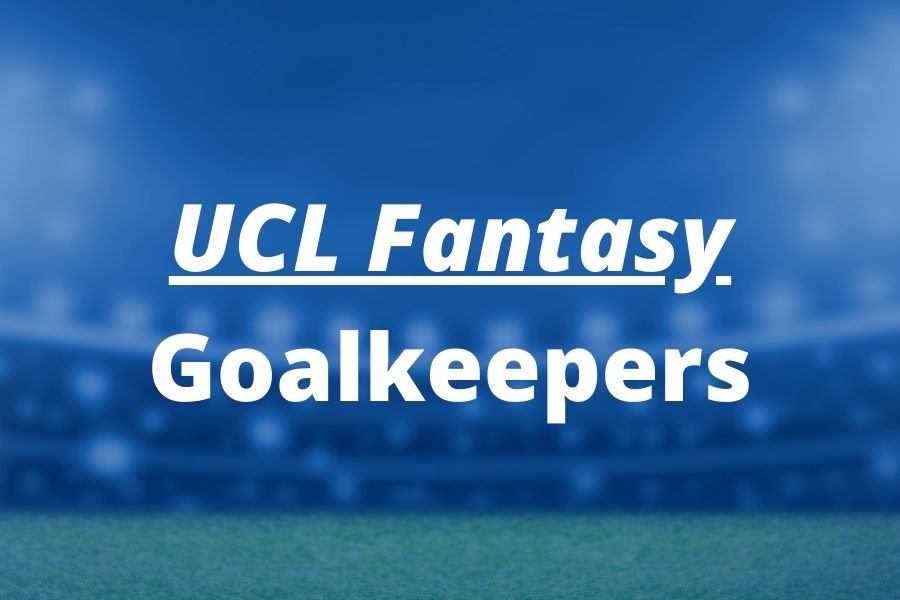 In this article, we will look at the best goalkeepers to pick for your Fantasy Champions League team in Matchday 6.
This article is part of the series: Fantasy Champions League Matchday 6: Tips, Best Picks & Captain
We will explore goalkeepers at each price option: budget enablers, midpriced picks and premium options.
Budget Goalkeepers for Matchday 6 (2023/24)
Inaki Pena (4.0m, Barcelona) – 6/10
Ter Stegen will undergo surgery
Inaki Pena should start again in MD6
budget enabler for those on regular wildcard in MD6, or for those who have Ederson or Sommer and are worried they could be rotated again
38 % clean sheet odds
Alex Remiro (4.1m, Real Sociedad) – 6/10
The bargain
one of very few starting 4m goalkeepers in UCL Fantasy,
OK group for keeping clean sheets
but "only" 18 % probability of keeping a CS in MD6
Note: Riznyk from Sachtar Doneck is another starting 4m goalkeeper.
Dubravka (4.5m, Newcastle) – 4/10
budget enabler so far, while Nick Pope is out until March with shoulder injury
35 % probability of keeping a clean sheet in MD6 against AC Milan
no team scored fewer goals than AC Milan (3) this Champions League season
Yann Sommer (4.5m, Inter) – 2/10
not really an option for MD6
Inter rotated heavily for Matchday 5, and they could do that again in MD6
But he will be an option for Round of 16 for sure
Blaswich (4.5m, Leipzig) – 4/10
An option for MD6 when Leipzig faces Young Boys
although Leipzig kept only 2 clean sheets in the previous Champions League campaign, and 0 in the current one
Leipzig with 39 % probability of keeping a clean sheet in MD6
Mid Priced Goalkeepers for Matchday 6 (2023/24)
Alex Meret (4.9m, Napoli) – 4/10
Napoli with good fixture, 3rd for clean sheet odds for MD6
But they kept just 1 clean sheet in the current UCL campaign
Kepa Arrizabalaga (5.0m, Real Madrid) – 5/10
Kepa should be back in MD6 after injury
Courtois is out with long-term injury
Kepa could repeat Courtois's performances from previous seasons, who always ended up season among top-scoring goalkeepers and among goalkeepers with the most saves
set and forget pick for managers who do not aim to actively manage their UCL Fantasy teams
He could get points for savs even if Real Madrid do not keep a clean sheet
Real with tougher fixture in MD6, 27 % clean sheet odds, you would have to rely more on save points
David Raya (5.0m, Arsenal) – 8/10
we will know whether he starts before the deadline, as there are worries Ramsdale could get a chance in UCL in MD6, when Arsenal already have 1st spot secured
He is great at save points
Arsenal has good group for clean sheets
Arsenal is solid defensively in Premier League as well
Premium Goalkeepers for Matchday 6 (2023/24)
Diogo Costa (5.5m, Porto) – 5/10
we must mention this penalty-saving hero from the previous UCL Fantasy campaign, when he saved 3 penalties in the group stage
But can he do it again?
Despite penalties being the main sources of his points in the last campaign, Porto managed to keep 4 clean sheets in 8 matches as well
Good at saves, Costa was averaging 3.88 saves per match in the last season
Clean sheet potential in MD6, Porto 3rd for clean sheet odds in MD6 alongside Napoli
Oblak (6.0m, Atletico Madrid) – 7/10
definitely an option for those on limitless chip in MD6
good at saves
Atletico Madrid top for clean sheet odds (43 %) alongside Man. City in Matchday 6
Ederson (6.0m, Manchester City) – 2/10
He is not an option for us, he was rotated in MD5. and we worry that it could happen in MD6 – we just do not take that risk
each season, we have Manchester City defenders or goalkeepers on our teams
Ederson is a safe goalkeeper pick, although City's defense is not as reliable lately as we were used to
with so many question marks among their defenders (we are not sure who will start), Ederson is likely the only nailed player in City's defense
Manchester City is not allowing many saves against, so you must rely on points from clean sheets and not from save
Good group for clean sheets
A higher price tag is a minus
Our best goalkeeper picks
Our recommended goalkeeper combo for the Matchday 6:
As it stands our current combo is: Raya (if confirmed in starting XI before the deadline) + Pena. Both play on different days and have good fixtures with high clean-sheet potential in MD6.
Now, let's look at things you should consider when picking the best goalkeepers to your UCL Fantasy team.
Tips for picking the best goalkeepers for your UCL Fantasy team
With goalkeepers, you always want a keeper that has a very high chance of a clean sheet.
But what is crucial, it is to have two playing goalkeepers – one that plays on Tuesday and one that plays on Wednesday.
That way, if your Tuesday's goalkeeper did not score enough points (we use 4 points as our threshold) you can replace him with a goalkeeper that is yet to play on Wednesday.
This will help you maximize the UCL Fantasy points gained from your goalkeepers. Also, when considering a goalkeeper for your UCL Fantasy team, you always have to take a look at fixtures and asses whether a certain keeper has the potential for a clean sheet. Does he have a tough or easy fixture?
You can use our Champions League Clean Sheets Odds to find teams, who are most likely to keep a clean sheet in the next round of Champions League.
And do not forget to consider goalkeepers who are good at saves or penalty saves. You can find which goalkeepers made the most saves in the previous season in our article: Goalkepeers with the most saves in UCL Fantasy.
Now let's look at goalkeepers at each price option: budget enablers, midpriced picks and premium options.
Here is our watchlist.