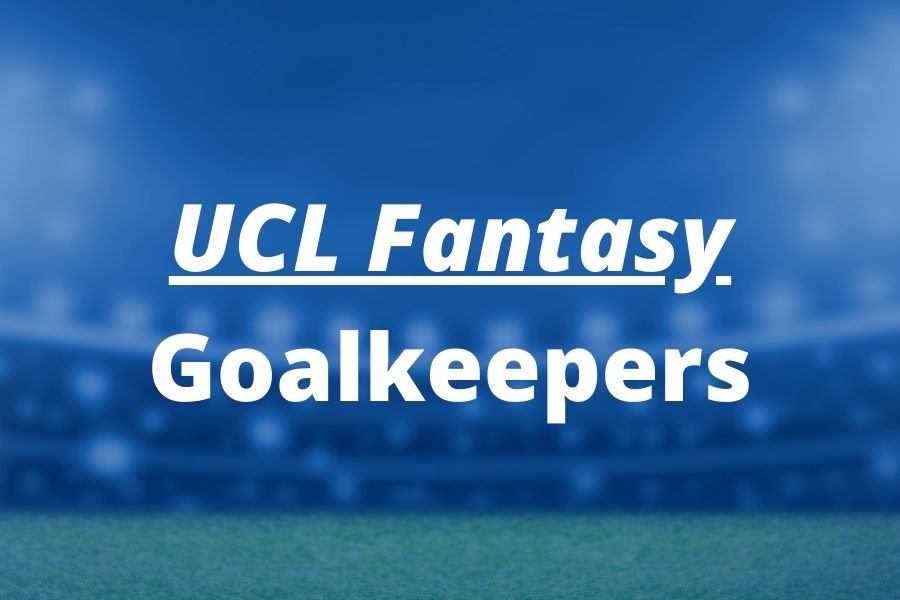 In this article, we will look at the best goalkeepers to pick for your Fantasy Champions League team in the Round of 16.
Let's look at goalkeepers at each price option: budget enablers, midpriced picks and premium options.
Budget goalkeepers for R16
Tatarusanu (3,9m, AC Milan)
AC Milan unsure where their number 1 goalkeeper Maignan returns from injury (source)
so far it looks, Tatarusanu should start against Tottenham, but monitor the injury news
AC Milan third for clean sheet odds in the 1st leg of R16, with a 29 % probability of not conceding against Tottenham
Kepa (4.5m, Chelsea)
cemented a starting place under Potter
but Chelsea's defense is not as reliable as in previous seasons
there could be goals at both ends in the match against Dortmund
22 % probability of keeping a clean sheet on Matchday 7
Mid Priced Options for Round od 16
Vlachodimos (5.0m, Benfica)
Benfica with great fixtures on paper in R16
Brugge with only 7 goals in the group stage – the least (alongside Frankfurt) of all teams that advanced to R16
28 % probability of keeping a clean sheet
Onana (5.0m, Inter)
first choice goalkeeper for Inter
a third top-scoring goalkeeper in the group stage
OK fixtures against Porto, Inter is top for clean sheet odds in the 1st leg of round 16
Meret (5.0m, Napoli)
definitely a fixture to target in R16
Napoli players were excellent bargains in the group stage
but his selection mainly depends on whether you are willing to double up on Napoli's defense with Di Lorenzo (who is almost a must-have defender pick in R16)
Diogo Costa (5.2m, Porto)
a penalty saving hero from the Champions League group stage, where he saved 3 penalties
the top-scoring goalkeeper in the UCL Fantasy, but have in mind  that the majority of his points came through saving 3 penalties – and he will not be saving a penalty every matchday
16 % probability of keeping a clean sheet against Inter Milan
Premium Goalkeepers for R16
Courtois (5.9m, Real Madrid)
save goalkeeper pick, he can rack up many points for saves, so it does not matter if Real Madrid do not keep a clean sheet
the top-scoring UCL Fantasy goalkeeper from last season
set and forget pick for managers who do not aim to actively manage their UCL Fantasy teams
a tough fixture in the R16 (but that could be good for save points), with only a 14 % probability of keeping a clean sheet in the 1 st leg
Ederson (6.0m, Manchester City)
each season, we have Manchester City defenders or goalkeepers in our teams in the elimination rounds
save pick, although City defense is not as reliable lately as we were used to
with so many question marks among their defenders (we are not sure who will start, Cancelo is out of favor), Ederson is likely the only nailed player in City's defense
Our picks
Our recommended goalkeeper combo for the Round of 16:
As it stands our current combo is: Vlachodimos + Ederson.
Tips for picking goalkeepers for your UCL Fantasy team
With goalkeepers, you always want a keeper that has a very high chance of a clean sheet.
It is also best to have two playing goalkeepers – one that plays on Tuesday and one that plays on Wednesday.
That way, if your Tuesday's goalkeeper did not score enough points (we use 4 points as our threshold) you can replace him with a goalkeeper that is yet to play on Wednesday.
This will help you maximize the UCL Fantasy points gained from your goalkeepers. Also, when considering a goalkeeper for your UCL Fantasy team, you always have to take a look at fixtures and asses whether a certain keeper has the potential for a clean sheet. Does he have a tough or easy fixture?
You can use our Champions League Clean Sheets Odds to find teams, who are most likely to keep a clean sheet in the Round of 16 1st leg.