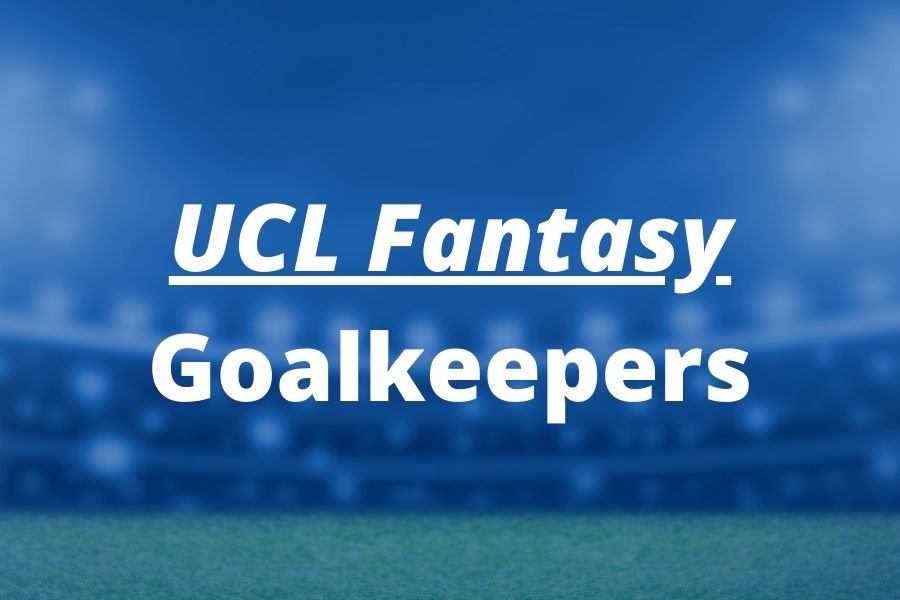 In this article, we will look at the best goalkeepers to pick for your Fantasy Champions League team in Matchday 3. 
Let's look at goalkeepers at each price options: budget enablers, midpriced and premium options.
Meyer (Dortmund) and Perin (Juventus) are both 4.0 million keepers that started in MD1 and MD2. Kobel and Szczesny have minor injuries, so it is not confirmed their backups start in Matchday 3 again. 
However, if it looks like Szczesny is out again, Perin could be a great budget enabler in MD3 for managers not on a limitless wildcard. Juventus has 46 % chance of clean sheet in Matchday 3 against Macabi Haifa. Unfurtunately you can go for both 4.0 million keepers as they play on the same day, so you couldnot use goalkepeer substitution.
In the 4.5 million bracket, we like Sporting's Adan for Matchday 3. Sporting has been solid defensively and they kept 2 clean sheets in two Champions League matches this season.
But remember, 4.5 million goalkeepers are priced like that for a reason. You will get what you pay for so do not expect many clean sheets from them.
There are not many 5.0 million keepers to consider for Matchday 3. The only two we would consider are Gulacsi (Leipzig) and Diogo Costa (Porto).
According to bookies' odds, Leipzig has a 38 % chance of a clean sheet and Porto 29 % in MD3.
However, despite favorable fixtures, both teams have been defensively all over the place in the first two matchday and we are not really confident in their defence.
Bayern (63 %) and Manchester City (63 %) are most likely to keep a clean sheet from all teams in Matchday 3. So, if you do not have 3 attackers from each team, you could consider buying Ederson or Neuer, especially if you are on a wildcard or on a limitless wildcard.
But if you want 3 players that are more attacking from both teams (as their fixtures are amazing). another two premium Goalkeepers to consider are: Allison and Courtois.
Both teams have a good fixture and a very high chance of a clean sheet as well. They both play on a different day as well, so you can pick them both, or pair one of them with a cheaper keeper like Perin or Adán.
Our recommended goalkeeper combo for Matchday 3: 
If you are on a limitless wildcard, go for Alisson and Courtois. You will get a high chance of clean sheets on both days and you could get 3 attacking players (and attacking defenders) from Manchester City and Bayern
If you are on a regular wildcard, our recommended combo is Diogo Costa + Ederson
Picking goalkeepers into your UCL Fantasy team
With goalkeepers, you always want a keeper that has a very high chance of a clean sheet.
It is also best to have two playing goalkeepers – one that plays on Tuesday and one that plays on Wednesday. 
That way, if your Tuesday's goalkeeper did not score enough points (we use 4 points as our threshold) you can replace him with a goalkeeper that is yet to play on Wednesday. 
This will help you maximize the UCL Fantasy points gained from you goalkeepers. Also, when considering a goalkeeper for your UCL Fantasy team, you always have to take a look at fixtures and asses whether a certain keeper has the potential for the clean sheet. Does he have a tough or easy fixture? 
You can use our Champions League Clean Sheets Odds to find teams, who are most likely to keep a clean sheet in Matchday 3.