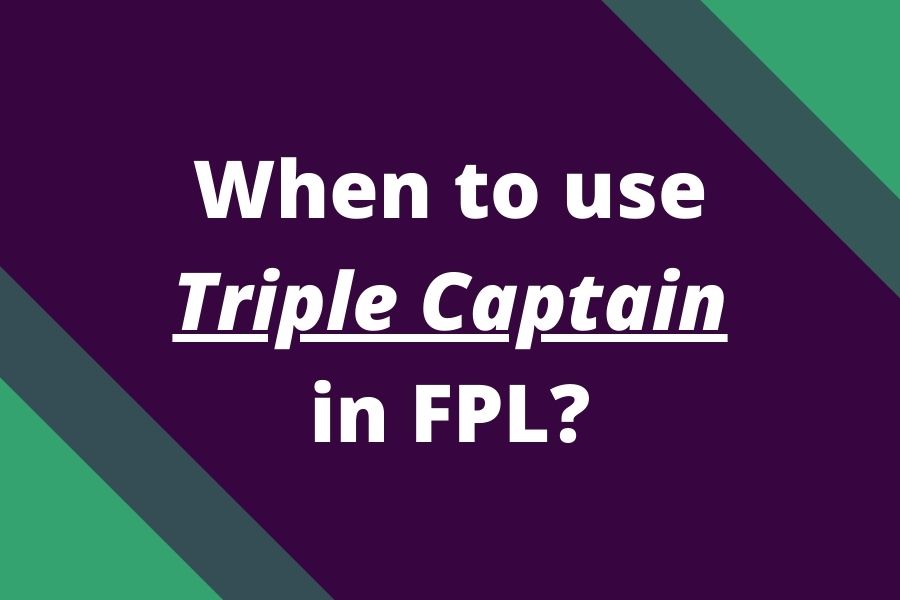 The key to maximizing the potential of the triple captain chip lies in knowing when to deploy it. In this article, we will look at when is the best time to use triple captain chip in Fantasy Premier League.
This article is a part of our series: What is Triple Captain in FPL and how it works?
When to use triple captain in the 2023/24 season?
Manchester City will have a double gameweek later in the season because they will have a blank gameweek in GW18 during FIFA Club World Cup.
So we know that Haaland will likely have a double gameweek and that is certainly a triple captain opportunity
GW37: This will likely be the biggest double gameweek of the season, so it will be also a triple captain opportunity
Smaller double gameweeks between GW30 and GW37 – we will likely see smaller double gameweeks in this time period, so they will provide other triple captain opportunities
When to use triple captain in Fantasy Premier League?
The best time to use the Triple Captain chip in FPL is usually during a Double Gameweek. A Double Gameweek occurs when certain teams play twice in one Gameweek due to the rescheduling of fixtures. This scenario presents an excellent opportunity to capitalize on the Triple Captain chip, as it increases the chances of your captain earning more points.
Activating it in a double gameweek is basically like having two triple captains…
But you need to make sure, your captain is going to play twice in that gameweek, otherwise it is no different from using it in single gameweek.
Tips for the most efficient timing of the Triple Captain chip
Make sure your captain is not an injury doubt
Ideally, you want to be sure that your captain will play twice and will not be rotated during double gameweek
Your captain should have two easy opositions
Make sure you choose your vice-captain wisely, just in case
Should you use triple captain in a single gameweek with great fixtures?
Of course, you do not have to rely solely on double gameweeks when using a triple captain chip. You can also use it during a single gameweek when you think your captain will haul.
However, when you use it in a single gameweek, your captain plays only one match, so he could end up on 2 points
On the other hand, if you use it in a double gameweek your captain even if blanks, could end up on 4 points
Possible reasons for using a triple captain chip in a single gameweek:
Great and very very easy fixture
If the captain will likely be captained by every FPL managers in the game (so will have almost 200 % effective ownership in top 100k) and you need to be different and gain that extra 100 % in ownership. But it is still recommended for using the chip in double gameweek.
Read more: When is the next double gameweek in FPL?
Conclusion
While Double Gameweeks are generally the best time to use the Triple Captain chip, it's important to stay flexible and adapt to changes in fixture schedules, team form, and player availability throughout the season. By keeping these factors in mind, you'll be better prepared to make the most of your Triple Captain and boost your overall FPL performance.
Further Fantasy Premier League resources