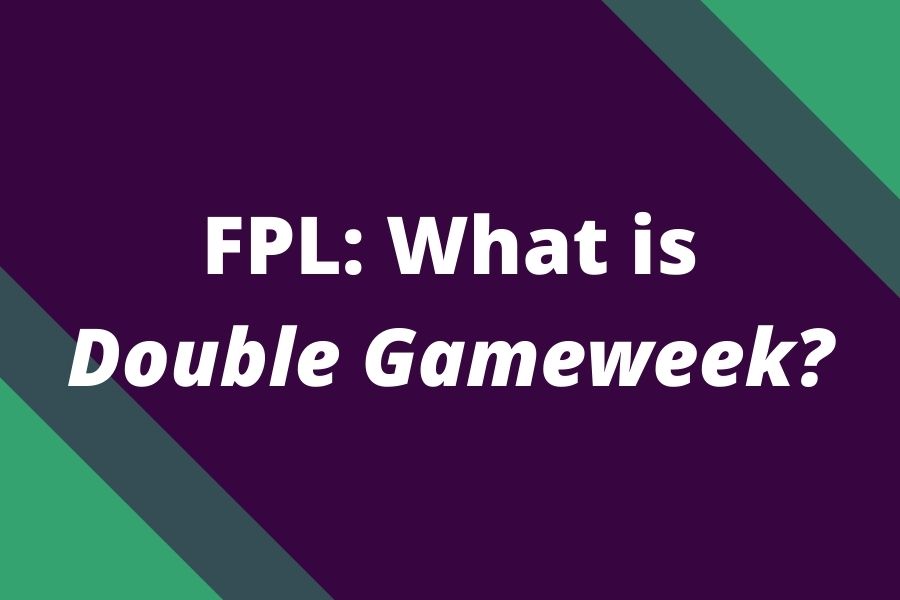 What is a double gameweek? And how do double gameweeks work in Fantasy Premier League? We will take a closer look at it in this article.
What is a double gameweek in Fantasy Premier League?
Double gameweek is a gameweek in Fantasy Premier League, where some teams play twice. So if you own double gameweek players in your fantasy teams, you will get fantasy points from both matches, not just one.
What causes a double gameweek?
The double gameweeks are caused by fixtures being rescheduled from one gameweek (causing a blank gameweek) to another gameweek (causing a double gameweek). These fixtures are usually postponed because they clash with cup matches, or (rarely, due to the extreme weather conditions or other events that could interrupt the Premier League schedule.
Read more: What happens when a game is postponed in FPL?
When are double gameweeks in FPL?
Double gameweeks caused by cup postponements usually happen later in the season somewhere between GW30 and GW37. But smaller double gameweeks can happen anytime when some game is postponed.
Advice: follow Ben Crellin on Twitter – he is the best at predicting when are double gameweeks likely to happen.
How many double gameweeks do we get during the season?
A usual FPL season has around 3-5 double gameweeks (2 big double gameweeks, 3 smaller ones). But there are seasons with more double gameweeks than that, especially when some unexpected postponements happen due to other reasons than cup games.
Best (chip) strategy for double gameweeks
Double gameweeks are an opportunity for Fantasy Football managers, as multiple teams play twice in them. Therefore, you can get more points as in a usual gameweek.
Because of that, double gameweeks are a great opportunity for using your chips like the triple captain, bench boost, free hit or wildcard (but remember, you can have active only one chip per gameweek).
For example, you can use your wildcard to build the best team for a double gameweek full of (or almost full of) double gameweek players.
More: When to use a wildcard in FPL?
You can use your triple captain to put an armband on a player who plays twice in a DGW. So, not even you get triple points from your captain, your captain will even play twice. Great strategy especially for smaller doubles, when there are not so many fixtures.
More:When to use triple captain chip in FPL?
Similarly, you can use your bench boost in a double gameweek (in the case that you have 15 starting players in your FPL team). So even if you have a cheap bench composed of players who are likely to get only 2 points, your bench boost can score you extra (2+2+2+2) x 2 = 16 points. A good strategy for a big double gameweek, where a majority of teams play twice. Read more about that in our article: What is a good score from a bench boost in FPL? 
More:When to use bench boost chip in FPL?
And of course, you can use your free hit there to build the best team only for a double gameweek, and then it reverts back to your usual team.
You can also navigate double gameweeks with your free transfers, which is a bit harder, but necessary if you used your chips in other gameweeks. In that case, make sure you started your planning at least 4 gameweeks in advance, which represents 4 free transfers.
But sometimes, double gameweeks are a trap
However, you always must be cautious when planning your FPL team for a double gameweek.
Sometimes, the double gameweeks make us do transfers we otherwise would not make and transfer in players who we would have not transferred in if there were no double gameweek.
And if you transfer in a bad player from a bad team only because of a double gameweek, you might be stuck with him many gameweeks after, while he scores only 2 points every week.
So, always make sure that you transfer in a player not only because he has a double gameweek, but also because he is a good player, playing for a good team, capable of scoring fantasy points.
Do not let a double gameweek cloud your judgment, and always look at players from the bigger picture before bringing them to your team.
Expect rotation
Usually, teams play their two double gameweek matches in a span of one week, so they might get only 3 days of rest between games. Because of that, do not be surprised if you see some of your double gameweek players being benched in one of his two matches.
The shorter the gap between matches, the higher risk of unexpected benching.
When is the next double gameweek in the 2023/24 season?
We have a separate article about this topic. Feel free to check it here: When is a next double gameweek in FPL?
Further reading