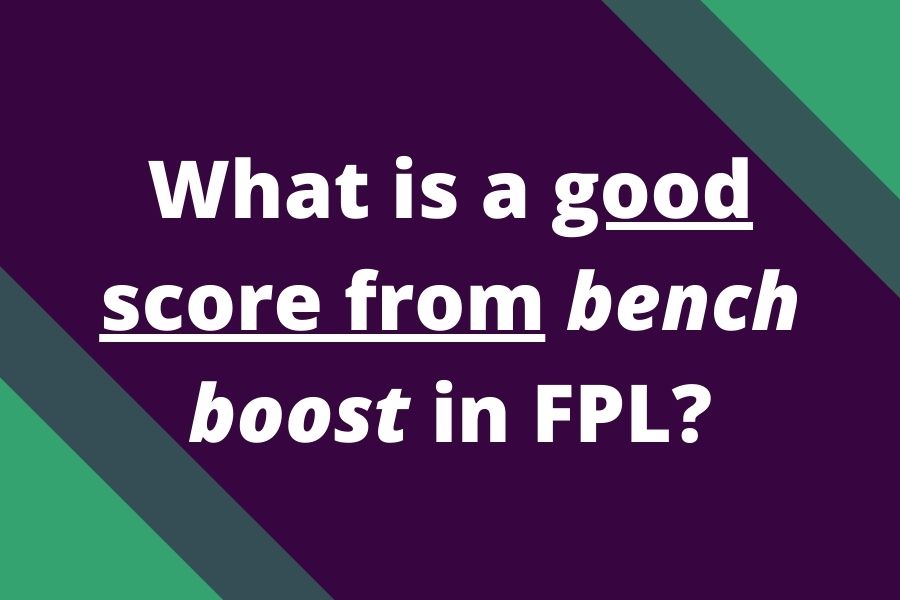 How to determine the success of the bench boost chip in Fantasy Premier League? We will shortly discuss this topic in our article.
This article is a part of our series: What is bench boost in FPL and how it works?
What is a good score from a bench boost?
Well, our calculations are pretty simple. Consider this. The best time to use bench boost is in double gameweek. You want cheap players on your bench (sub 5.0 million) so it will not weaken your team in the long run.
That's why, all you want from your bench players are 2 points per player per start.
So, if you use the bench boost in a double gameweek, and all your bench players play twice, and all score you 2 points per start, you will get extra 16 points from the bench. 
And that is our threshold when evaluating the bench boost success. If your bench scores you 16 points or more, your bench boost is successful.
Everything above 16 points is a nice bonus.
It is easier to achieve that on a double gameweek where your bench players play twice than during a single gameweek.
Further Fantasy Premier League resources