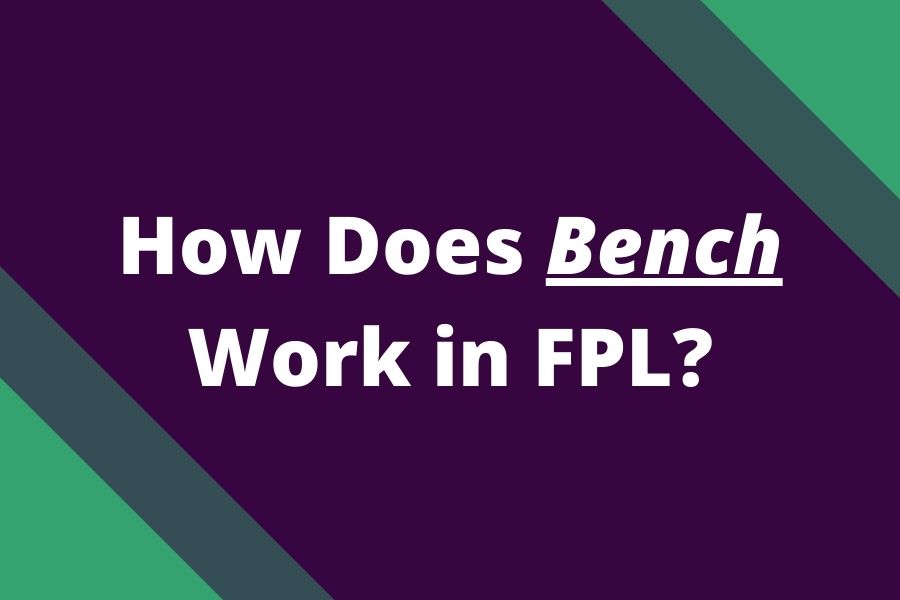 The bench in FPL is similar to the concept of a bench in real football, where substitute players are kept in case they are needed to replace any of the starting players.
The Structure of the FPL Team and your bench
In FPL, each team consists of 15 players: 11 starting players and 4 bench players. The starting players are those who are expected to play in the upcoming matches and earn points for the team.
The 11 starting players include 1 goalkeeper, at least 3 defenders, at least 2 midfielders, and at least 1 forward. The remaining players can be from any position, but the total number of players from each position must not exceed the maximum limit set by FPL rules.
The 4 bench players include 1 goalkeeper and 3 outfield players who can be from any position.
These players are essentially backups for the starting players. They come into play when a starting player does not participate in a match (play 0 minutes) for any reason, such as due to injury, suspension, or being rested by their real-life team manager.
The Role of the Bench in Fantasy Premier League
The bench plays provides flexibility to deal with unexpected situations. If a starting player does not participate in a match, a bench player automatically replaces them, provided the replacement does not violate the formation rules.
Read more: Automatic substitutions in FPL explained.
The bench is also important for managing player rotation. Premier League teams often have a busy schedule, especially during the holiday period, and managers may choose to rest some players for certain matches. Having a strong bench allows FPL managers to navigate these rotation risks without having to make transfers and potentially incur point penalties.
The Bench Order
The order in which players are placed on the bench is significant as it determines the priority of substitutions.
The first player on the bench is the first one to come off the bench if a starting player doesn't feature, followed by the second and then the third player.
Therefore, FPL managers need to consider the likelihood of their bench players featuring in matches, as well as their potential to score points, when deciding the bench order.
Read more: How to order your bench in FPL?
It's also worth noting that the bench order can be changed at any time before the deadline for each gameweek. This allows managers to react to the latest team news and press conferences, which often provide information about player injuries and potential rotation.
FAQ
Do players on the bench get points in FPL?
In Fantasy Premier League (FPL), players on the bench do earn points based on their performance in real-life matches. However, these points do not count towards your total score unless one or more of your starting players do not play in that gameweek. In such cases, players from your bench are automatically substituted in, and their points are added to your total.
Should you have a good bench in FPL?
Well, you should aim to have a playing bench, not a strong bench. Try to maximize the budget in your starting XI, and leave the rest to your bench. It is alright to have a bench composed of 4.5 million. You rarely will need your bench players, so when they do come in to your team, 2 points are all you should hope for.
What is Bench Boost in FPL?
The Bench Boost is one of the three bonus chips available to FPL managers each season. When activated, the Bench Boost allows the points scored by your bench players to be added to your total for that gameweek. This means that instead of just the starting 11, all 15 players in your squad can contribute to your score. The Bench Boost can only be used once a season, so it's important to choose the optimal gameweek to activate it, typically a double gameweek where most or all of your players have two fixtures.
Why do I have two defenders on my bench in FPL?
If you have 2 defenders on your bench, it means you play a formation with 3 defenders: 3-4-3 or 3-5-2. If you want to play more defenders in your starting XI, just sub in one of your bench defenders for a midfielder or a forward in the starting XI.