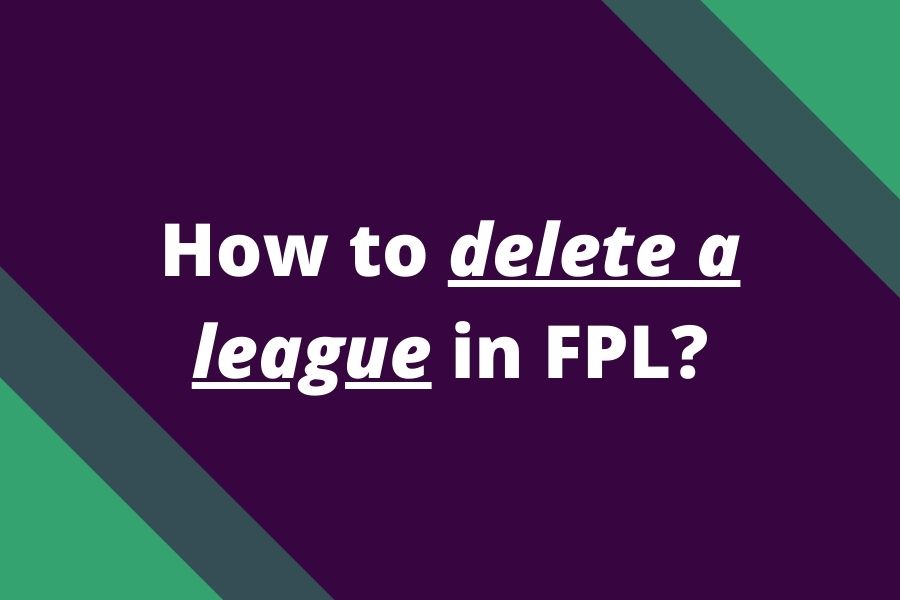 As part of the game, Fantasy Premier League managers can create their own FPL leagues to compete with friends, family, or colleagues. However, there may be instances where you need to delete a league. This article provides a step-by-step guide on how to delete a league in FPL.
Read more: How to enjoy FPL season without sacrificing your mental health
How to delete a league in Fantasy Premier League?
If you're the league manager and you want to delete a league, you can do so with a few simple steps. Here's how:
1. Navigate to the 'Leagues & Cups' section
Once you're logged in, click on the 'Leagues & Cups' tab. This will take you to a page showing all the leagues you're currently managing or participating in.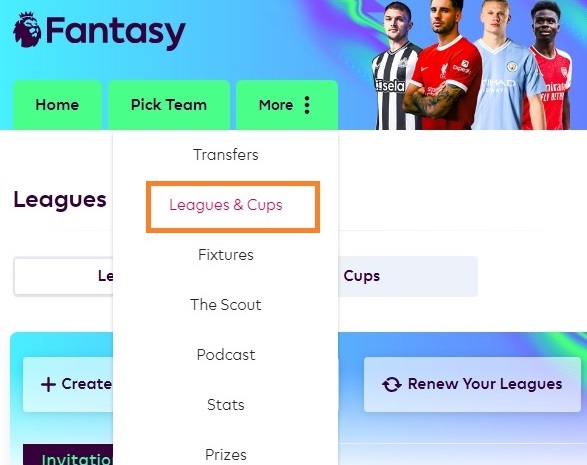 2. Select the league you want to delete
Find the league you wish to delete and click on options.

3. Tap on Administer
This will take you to the league's page, where you can delete the league.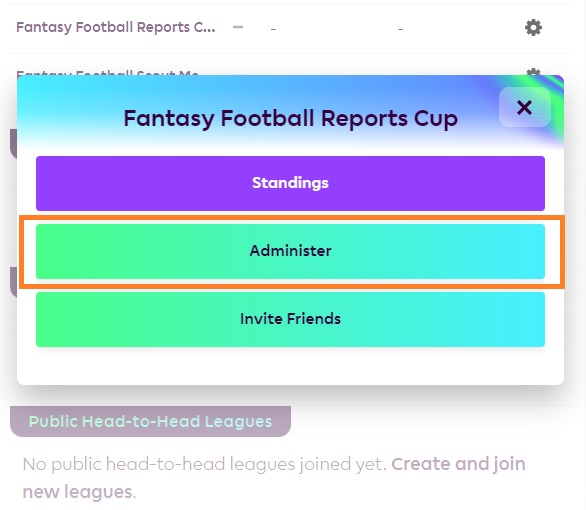 4. Delete the league
Scroll all the way down and you'll see an option to 'Delete League'. Click on this, and you'll be asked to confirm your decision. Once you confirm, the league will be deleted.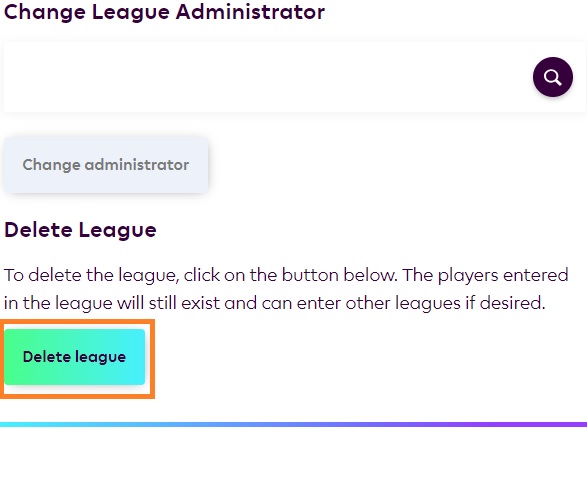 Please note that deleting a league is a permanent action and cannot be undone. All data related to the league, including its history and standings, will be permanently removed.
Delete the league via FPL App
Open the App
Go to the Fantasy section
Find Leagues & Cups
Tap Configure leagues
Now it will take you to the browser version of the game, and you can delete your mini-leagues in a same way as on desktop
Things to Consider When Deleting a League
Deleting a league is a significant action and should not be taken lightly. Before you delete a league, consider the following:
Impact on Participants: Deleting a league will remove all participants from the league. This can be disappointing for participants, especially if they've invested time and effort into competing with mini-league rivals.
Communication: If you're planning to delete a league, it's good practice to inform the participants ahead of time.
Alternatives to Deleting: If you're deleting a league because of issues with its setup or management, consider whether there might be alternatives to deletion. For example, you could transfer the league's management to another participant.
Conclusion
Deleting an FPL league is a straightforward process, but it's a decision that should be made with careful consideration. Whether you're deleting a league because it's no longer needed, because of issues with its setup or management, or for any other reason, following the steps outlined in this article will help you with it. Remember, FPL is a game meant to be enjoyed, so make the decisions that will enhance your enjoyment of the game.
Further resources