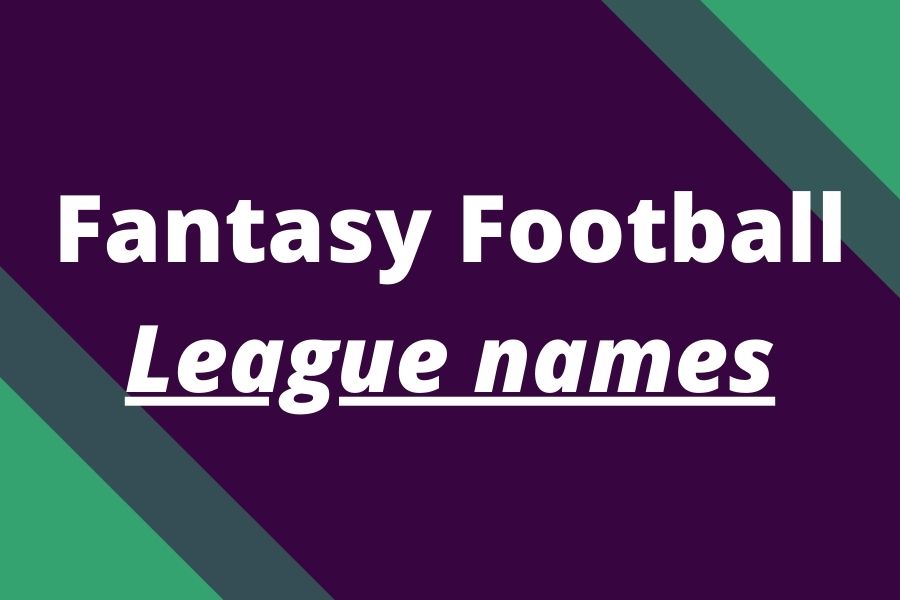 FPL launches soon and after you will have entered your team name and probably created your first GW1 team, there will be a time to join some mini-leagues or create one to enjoy the game with your friends or colleagues.
But how will you call your mini-league? 
How to choose mini-league name in FPL
Make sure your league name is a maximum of 30 characters
Never use an offensive league name as your account might be deleted (read FPL's Terms & Conditions for more information)
Never charge for an entry to your mini-league – it is against FPL rules and your account might be suspended
Never offer cash (or cash equivalent) to participants of mini-league – it is also against guidelines
Use a reference to something you and the players in your mini-league have in common
Use a reference to your name or brand
End the league name with: league, cup, bros, club, legends, fanatics, champions, kings,
Ideas and inspiration when choosing Fantasy Football league name
When choosing a league name for your Fantasy Premier League (FPL) group, it's important to consider a name that is catchy, unique, and relevant to the theme of the league. Here are some suggestions to help you come up with an engaging league name:
Alliteration Fun: Utilize alliteration to make your league name memorable. For example, "FPL Fanatics"
Wordplay: Incorporate clever wordplay or puns related to football or fantasy sports. For instance, "Net Busters" or "The FPL Titans."
Team-based Themes: Consider using your favorite team's name or players in your league name. For example, if you support Liverpool, you could go with "Anfield Legends" or "Klopp's Warriors."
Pop Culture References: Infuse your league name with references to movies, TV shows, or popular culture. For instance, "The Fantasy Fellowship" (a nod to Lord of the Rings) or "Game of Throw-ins" (a reference to Game of Thrones).
Inside Jokes: If your league has a group of friends or colleagues who share inside jokes, consider incorporating them into the league name. This can add a personal touch and create a sense of camaraderie among the participants.
Competitive Edge: Emphasize the competitive nature of your league with names like "FPL Champions League" or "Fantasy Battle Royale."
Descriptive Names: If you prefer a straightforward approach, go for descriptive names that reflect the purpose of the league, such as "Elite FPL Managers" or "The Ultimate Fantasy Challenge."
Remember to involve your league members in the naming process to ensure everyone is on board and engaged. Additionally, keep in mind any guidelines or restrictions set by the platform you are using for your Fantasy Premier League.
5 Best Fantasy Football League Names (our opinion)
The Justice League
League of Legends
The Invincibles
The Fantasy Maestros
Ultimate Challenge
Other league name ideas for FPL
League of Ordinary Gentlemen
The Justice League
The Professionals
The Unusual Suspects
There Can Only Be One
League of Legends
Best of the Rest
Last Man Standing League
Chasing Greatness
Fantasy Fanatics
The League of Relegation
League of Leagues
League of Our Own
Dynasty League
Fantasy Football Factory (FFF)
League of Champions
The league
The Avangers
Fantasy League of Ballers
Jedi Council
Ball Busters
The Goal Diggers
Messi Business
Prime Time Players
[City name] Crew
Salah Squadron
The Masterminds
League of Winners
Legends of FPL
The Untouchables
Rising Stars
The Invincibles
The Dominators
The Fantasy Maestros
Ultimate Challenge
Fantasy Football Warriors
Tactical Geniuses
The Goal Gladiators
Ultimate Rivals
Perfectionists
Strategic Stars
Dream Team Chronicles
Tactical Titans
Elite Evolution
FPL Fever
Tactical Takeover
FPL Elite Empire
Conclusion
Fantasy Football is mainly about having fun, so chose an appropriate FPL league name that is related to mini-league participants and make the game more enjoyable not just for you, but also for your friends.