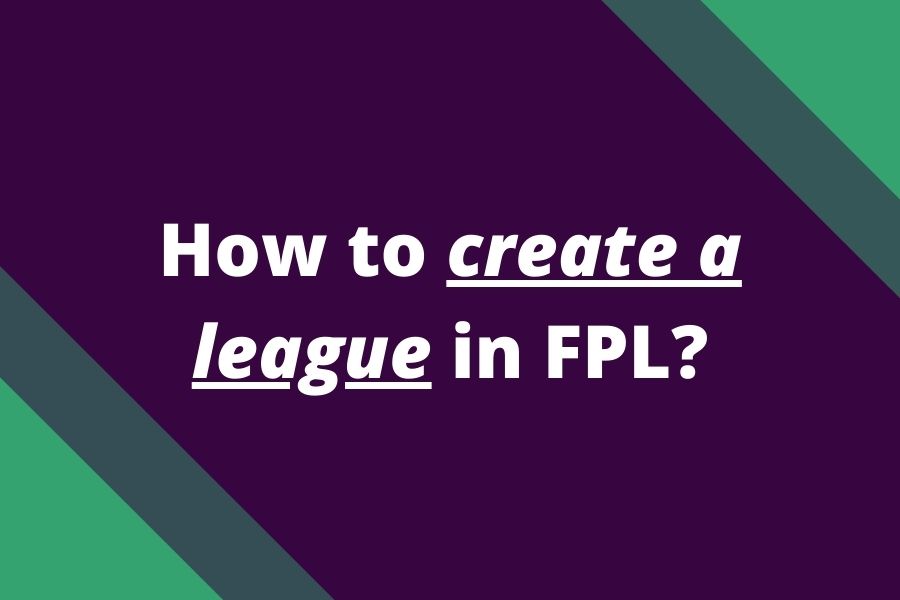 Creating your own Fantasy Premier League league adds a layer of competition and camaraderie to the game. It allows you to compete against friends, family, or colleagues, making the Premier League season even more exciting. It's a great way to engage with others and test your football knowledge and strategic skills.
In this article, we will look at how to create your own league in FPL.
Feel free to JOIN our Fantasy Football Reports mini-league by clicking this link or using our FPL league code ti56kl.
How to create a league in Fantasy Premier League
Before you can create a league, you need to pick your team.
1. Go to the 'League and Cups' Tab
Once you've picked your team, you can start creating your league. On the FPL website, look for the 'Leagues & Cups' tab, located in the main navigation bar or under a menu icon. Click on this tab to go to the leagues section.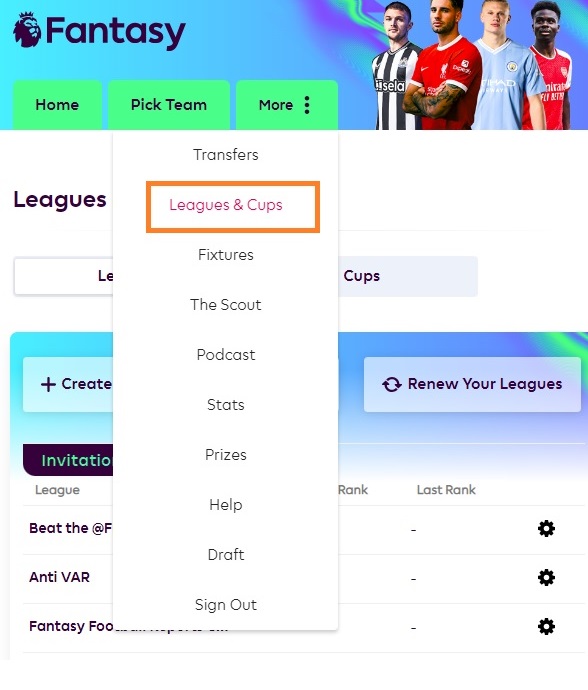 2. Tap Create & Join New Leagues & Cups
In this section, you can pick whether you want to start a league or a cup. And if you scroll down, you can choose to make not only classic leagues but also public leagues or head-to-head leagues.
If you want to start a league, just click on Create & Join New Leagues & Cups to start setting up your league.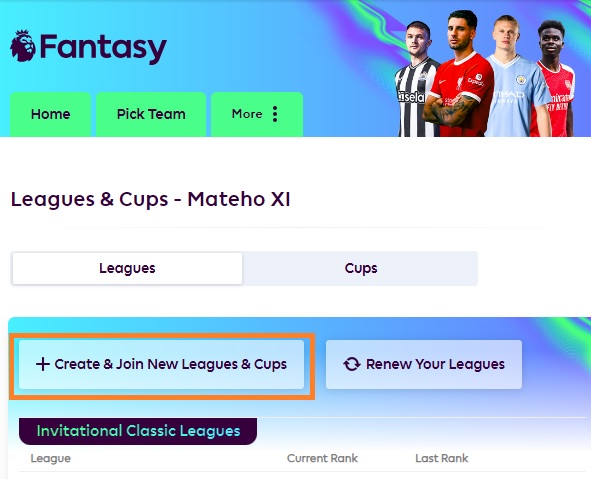 3. Choose the league type
You'll be asked to choose the type of league (classic scoring or head-to-head), give your league a name, and decide whether it's a private or public league.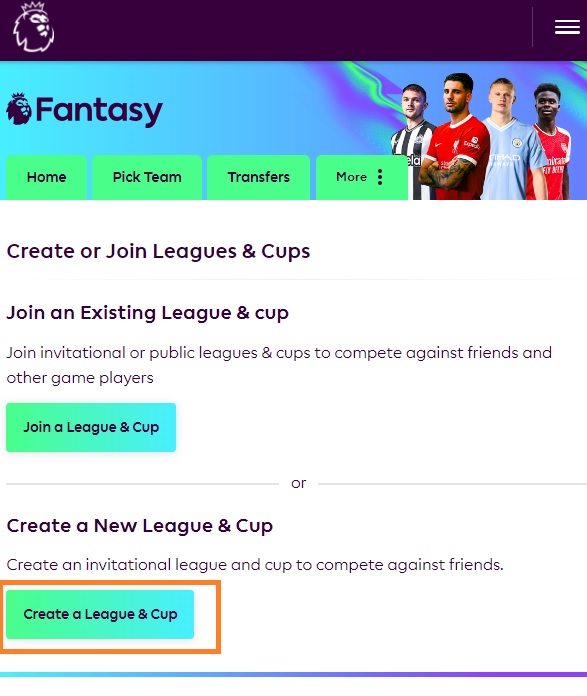 If it's a private league, you'll be given a code that you can share with the people you want to invite to your league. Once you've set everything up, click 'Create League', and your league will be ready to go.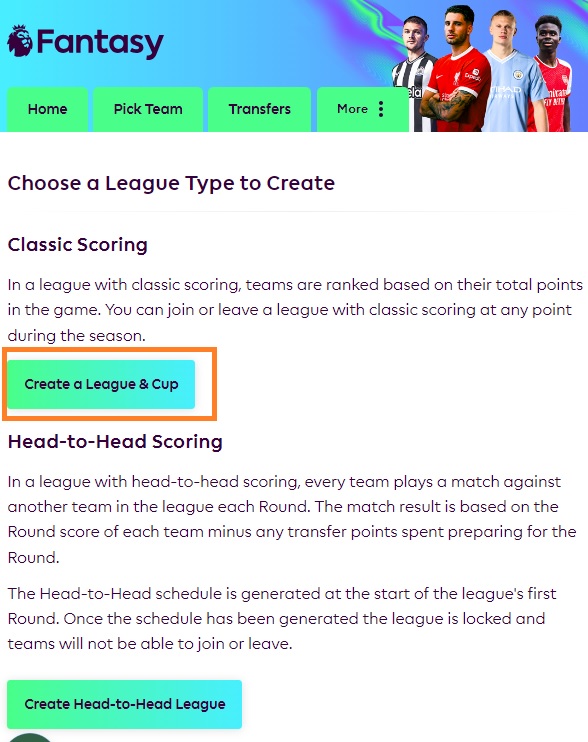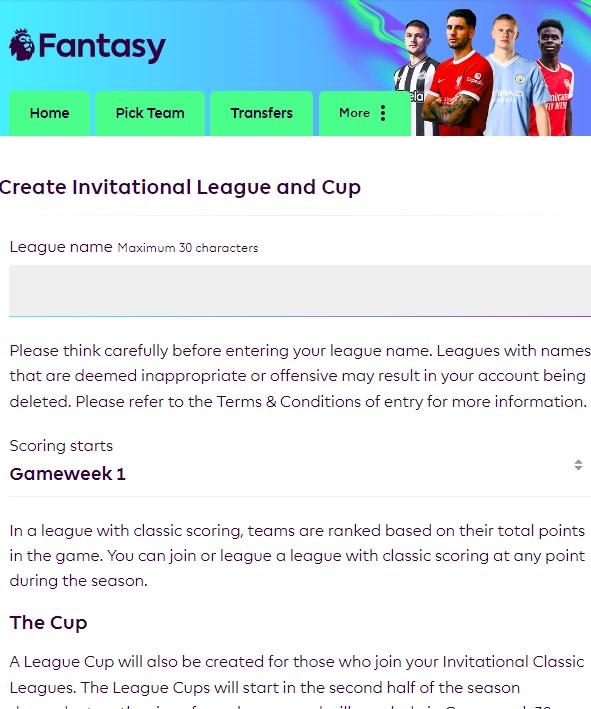 How to make a league on FPL App?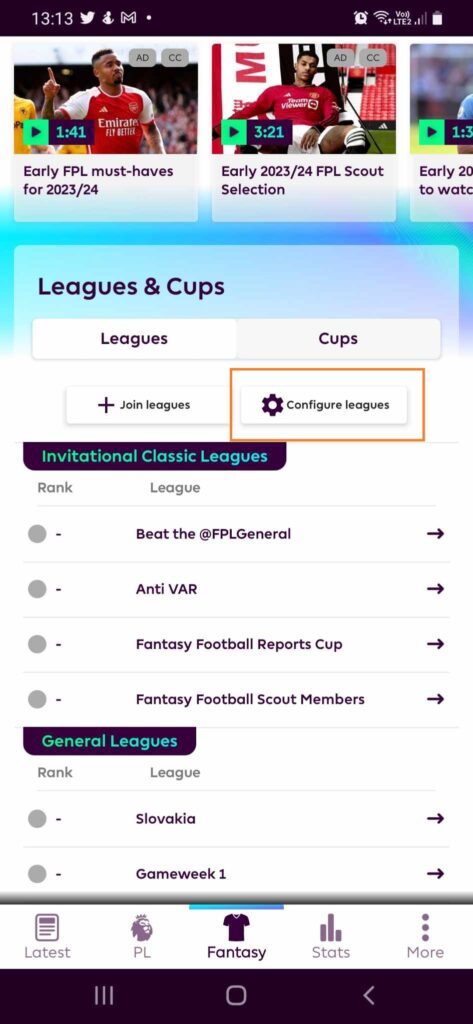 Open the App
Go to the Fantasy section
Find Leagues & Cups
Tap Configure leagues
Now it will take you to the browser version of the game, and you can create your mini-league in a same way as on desktop
How to create a head to head league in FPL?
Go to the "Leagues & Cups"
Choose "Create a League & Cup"
Choose "Create Head-to-Head League"
Set up your league and finish creating the H2H league
Tips on Managing Your FPL League Effectively
As the creator and manager of your FPL league, you'll want to ensure it runs smoothly. Regularly check the league standings and keep participants updated on their performance. You might also want to create a group chat or forum for league participants to discuss their teams, share tips, and engage in friendly banter. Remember, the goal is to make the league enjoyable for everyone involved.
Creating and managing your own FPL league can be a rewarding and enjoyable experience. It adds a new level of engagement to the Premier League season and allows you to compete with friends, family, or colleagues in a fun and friendly environment. So why wait? Start your own FPL league today and enhance your enjoyment of the beautiful game.
Further resources