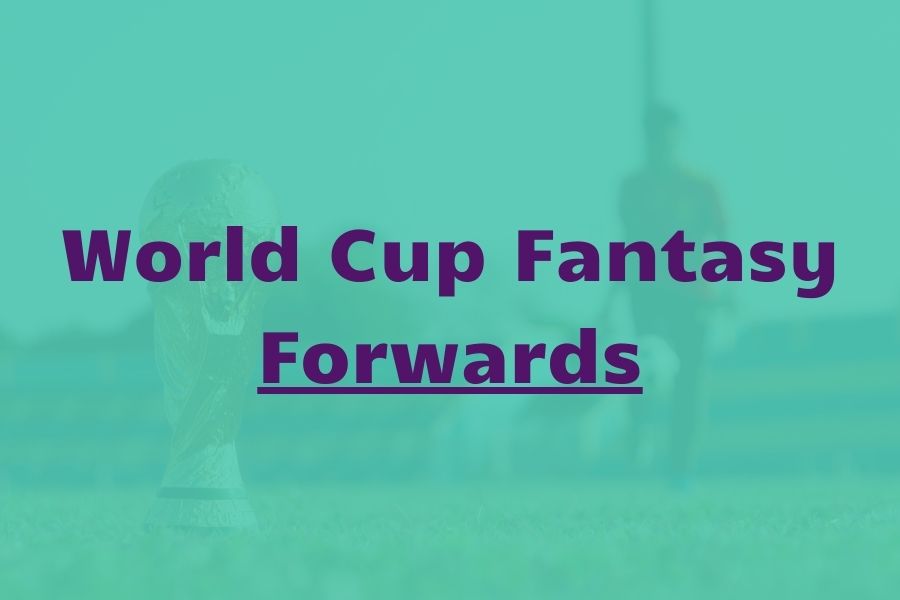 In this article, we will look at the best forwards to pick for your Fantasy World Cup team in the Round of 16 – Matchday 4.
We look at each price bracket: budget forwards, midpriced picks, and premium options. We will update the article against based on which teams will go to R16
Budget forwards for Round of 16
Mathew Lackie (4.5m, Australia)
one of very few 4.5m forwards left in the game
involved in 2 of 3 Australia goals at World Cup
4G + 1A in World Cup qualification
But tough fixture
And with only 3 precious forward spots in our fantasy team you do not waste one of them on 4.5m forwards
Probably only good option if for some reason you need to go big in midfield and going for 4.5m forward is your only option
Alvarez (6.5m, Argentina)
after encouraging performance and a goal in Matchday 3, he is pushing for a start in R16
differential, selected only by 1.2%
Midpriced forwards for Round of 16
Gakpo (7m, Netherlands)
Alongside Klaassen the key man for Netherlands at World Cup
Scored in each match, and in his current form he is undroppable
Solid fixture, Netherlands are favorites against USA
Although had 3 goals from 4 shots and very low xG what might be unsustainable
Marcus Rahsford (7.5m, England)
pushing for a start in R16 after superb performance and brace in Matchday 3
with only 0.4% ownership differential for R16
We are awarded four free transfers at the start of R16, so even if he is benched, you can use one of those transfers to transfer him out. Could be a good strategy especially if you saved your wildcard for Quarterfinals
Giroud (7.5m, France)
after rest in MD3, we should see him starting again
bit overlooked after blank in MD2 and rest in MD3
if you aim to double up on France's attack, Mbappe + Giroud could be the way to go
Memphis Depay (8.5m, Netherlands)
finally started for Netherlands
Potential differential in R16
he is a talisman
But with only 3 forwards spot, you will likely can go only Gakpo or Depay, not both
Premium forwards for Round of 16
Messi (10.5m, Argentina)
You cannot go wrong with Messi, with Argentina fixture, he is a no-brainer
with 68 % the most-owned player in the game by a big margin
Argentina with good performance against Poland
captaincy candidate in the Round of 16
Mbappe (11.5, France)
France had very strong offensive performances against Australia and Denmark, you just need their attackers in R16
well rested
Excellent underlying stats (most shots and shots on target as well so far)
one of the best players at this World Cup
Best forwards for Matchday 3 at each price bracket
Salem Aldawsari (4.5m, Saudi Arabia)
A key forward for Saudi Arabia
scored in Matchday 1 against Argentina, missed a penalty against Poland
The toughest fixture is now behind Saudi Arabia, they still have a chance of advancing to R16 so we expect solid performance from them against Mexico
Aldawsari is on penalties as well
Enner Valencia (6.5, Ecuador)
superb performances this World Cup so far
heavily involved in Ecuador's attack
3 goals in two matches so far
a relatively good fixture against Senegal, where we could see goals at both sides
Taremi (7m, Iran)
talisman for Iran, already with 2G + 1A in Group Stage
Iran with surprising performances at this world cup so far
Outstanding form in the Champions League for Porto and he brought his form to the World Cup as well. He was great asset to own in UCL Fantasy
the most important match for Iran, if they win against USA, they will advance to R16
Mitrovič (7.0m, Serbia)
talisman for Serbia, when they score, he will likely be involved
On penalties as well.
Fixtures are improving for Serbia after Matchday 1 when they faced Brazil
an option against Switzerland as well, but we have so many good options among forwards, that he will likely remain overlooked in MD3
Richarlison (7.5m, Brazil)
great performance against Serbia, he might keep Jesus benched
potentially the main man in Brazil attack after Neymar's injury,
captaincy option for the last day of Matchday 3 (backup captain if your first one will not deliver)
Son Heung Min (8.5m, Korea Republic)
another talisman a key man for his nation
We know from FPL, that he is an explosive fantasy asset
Tougher fixture against Portugal, but their defense have been shaky so there could be goals at both ends
These picks are intended solely for Matchday 3. However, if you have you are looking for other forwards that you might overlook, here are other good picks:
Other forwards to pick in Fantasy World Cup
4.5m – 6.5m bracket
Almoez Ali (4.5m, Qatar) – budget enabler, should start for Qatar, you can sub him off if he will not deliver. Do not expect much from him, he is priced like that for a reason. His teammate Akram Afif is an opinion as well at this price point. But we have just 3 forward spots and there is a lot more value among other forwards. Lackie (Australia) is another 4.5m option.
Estrada (5m, Ecuador) – Ecuador's top scorer in Qualification, good fixture in MD1, you can sub him off when he does not deliver
Jonathan David (6.0m, Canada) – 9G + 4A assists for Canada in Qualifiers. But Canada has a tough Group F and if you picked Davies into your defense, you do not want to double up on their attack
Batschuayi (6.5m, Belgium) – concerns about Lukaku being fit for MD1 made Batschuayi an interesting option. But wait for some news.
Ismaila Sarr (6.5m, Senegal) – Sarr was a key man for Senegal's attack in Matchday 1 against Netherlands. Should be on penalties as well.
7m – 8.5 m bracket
Suarez (7.5m, Uruguay) – kindly priced, still the key man for Uruguay – their top scorer in qualification with 8 goals
Gareth Bale (8.0m, Wales) – another talisman that cannot be overlooked, Wales top scorer in Qulaification
9m – 11.5m bracket
Ronaldo (10.0m, Portugal) – cannot be overlooked. We all know how good he is. Likely his last World Cup, so he will do his best. Potential 12th man in MD1.
Lewandowski (10.0m, Poland) – talisman, potential 12th man in MD2 (if you did not use it in MD1)
How to pick best forwards to your Fantasy World Cup team
Also, let's dive into come criteria when picking the best forwards for your World Cup fantasy team.
When picking strikers into your squad, you should consider:
Historically, forwards are the best captains in the games like World Cup Fantasy: Fantasy Champions League, EURO Fantasy…
Make sure you have two great captaincy options among forwards – both who play on different time so you can change captaincy when the first one fails to deliver
Pick forwards who are in form and have easy fixture – this will allow you to maximize points potential from your captain
Consider probabilities when picking forwards. Let bookies any time goalscorer odds to help you with that. You can find them here: World Cup 2022 Goalscoring Odds.
Forwards are awarded 5 points for goals Fantasy World Cup what makes them more attractive than idfielders when it comes to captaincy. So this fantasy game is likely going to be about forwards, but we have just 3 precious spots. Read more on how are points awarded in world cup fantasy.
Also, forwards will get extra one point for every 2 shots on target,so do not overlook forwards who shoots often. You can see our list of forwards who have the most shots on target here.
Think about structure. For example, you could go:

11.5 m – main captain option
10m – backup captain
7m – in-form differential with an easy fixture, a talisman for his nation