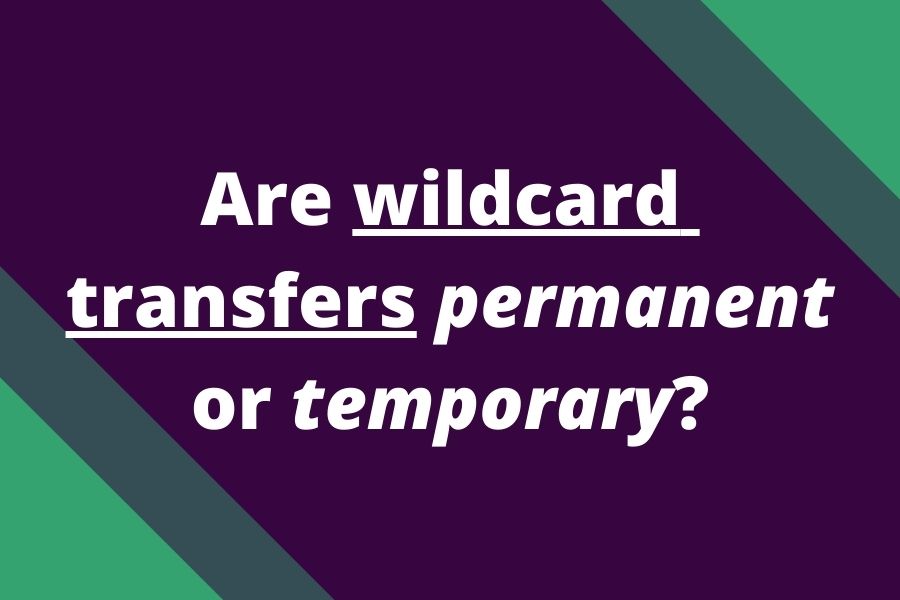 In this short guide, we will look at whether or not are wildcard transfers permanent in Fantasy Premier League.
This article is a part of our series: What is Wildcard in FPL and how does it work?
Wildcard transfers: Are they permanent or temporary?
When you activate a wildcard in Fantasy Premier League you're given the chance to make as many transfers as you want within that Gameweek without losing any points. All the transfers you make during this period will stick; they are permanent and your previous team will not revert back.
Once the Gameweek deadline passes, your team will remain as you set it during the wildcard period. Then you classically get one free transfer each gameweek to make changes to your FPL team.
This is why it's important to make strategic decisions when using your wildcard, as it can significantly impact your team composition and performance for future Gameweeks.
Do not confuse wildcard with free hit chip
Please note that there is also a Free Hit Chip in FPL: The Free Hit chip allows you to make unlimited "temporary" transfers for one Gameweek only, after which your team reverts back to how it was before the Free Hit was played. It's easy to mix these two up, but it's important to remember that the wildcard changes are permanent, while the Free Hit changes are temporary.
Find more about the differences between these two chips in our article: Wildcard vs. Free Hit.
Have a strategy in place
You should think long term and have a strategy in place on when you will use wildcard and when free hit chip. You usually want to use them during blank gameweek or double gameweeks to manage your FPL team during busy gameweek in which some teams might not play, and some teams might play twice.
Read more:
Further Fantasy Premier League resources