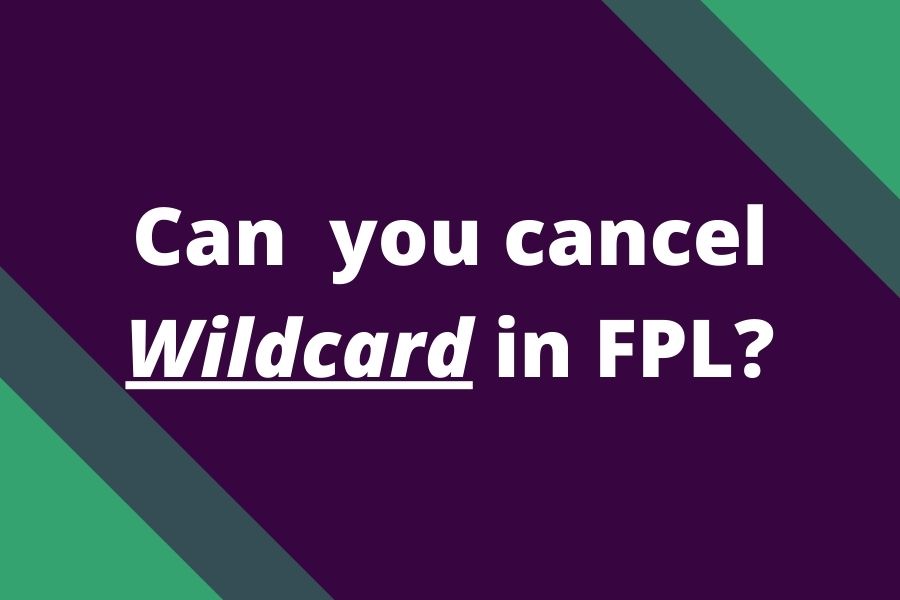 In this short guide, we will look at whether you can cancel Wildcard in Fantasy Premier League.
This article is a part of our series: What is Wildcard in FPL and how does it work?
Can you cancel Wildcard in Fantasy Premier League?
No, once you confirm your transfers when playing Wildcard, it cannot be canceled or revoked. Once the Wildcard is played, it remains active for the duration of the Gameweek, and any transfers made during that time will not count towards your usual transfer limit.
So, there is no way how to cancel the wildcard once you confirm your transfers. You can read more about it in the Official rules of the game.
That's why it is important to use the Wildcard strategically and consider your team's needs and the upcoming fixtures before activating it.
Read more about this in our article: Essential tips for effective use of wildcard in FPL
Avoid the need for canceling the wildcard by playing FPL the right way
Always have a plan on when you will activate your wildcard. If emotions control your decision, it might happen that you "rage" activate your wildcard and then after a few days feel the need to cancel it. But that is not possible, the damage has been done.
So always ask yourself: Am I activating the wildcard for the right purpose or am I just being emotional because of the last gameweek score? And if you are confident, that you are activating Wildcard according to your long-term plan, and not just because of short-term pain, go ahead and activate it – there is almost no way that you will want to cancel it later.
But if you activate it just because of rage or emotions, the feeling of canceling the wildcard may appear later. Avoid it by being logical and eliminating emotions from your decision-making process.
Read more:
Further Fantasy Premier League resources