How do you activate boosters – 12th man, power captain and wildcard in Fantasy World Cup?
1. Go to my team, tap on Boosters icon
First, go to My team and in the top-left, find the boosters icon and click on it.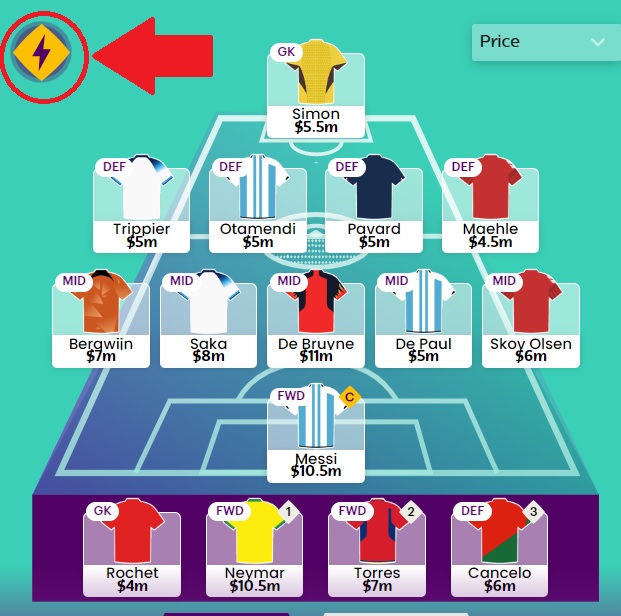 2. Choose the booster: 12th man, power captain or wildcard
Pick the booster you would like to play.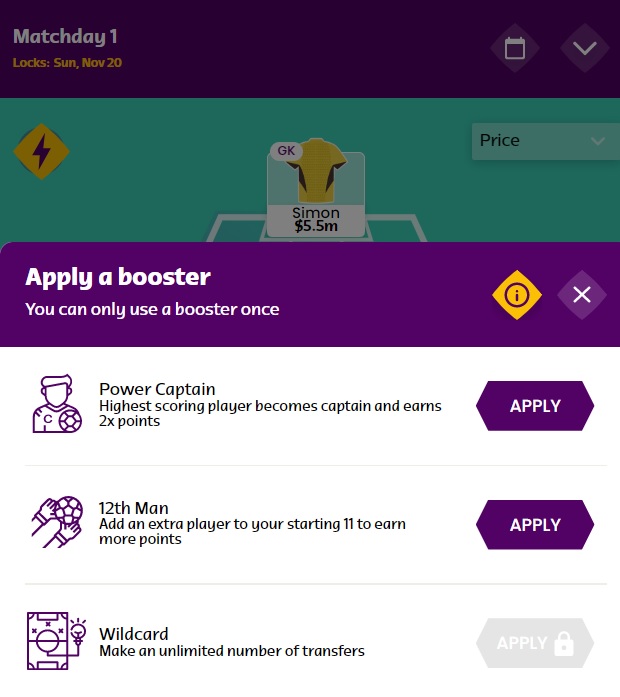 3. Click apply
Activate the booster by clicking apply.