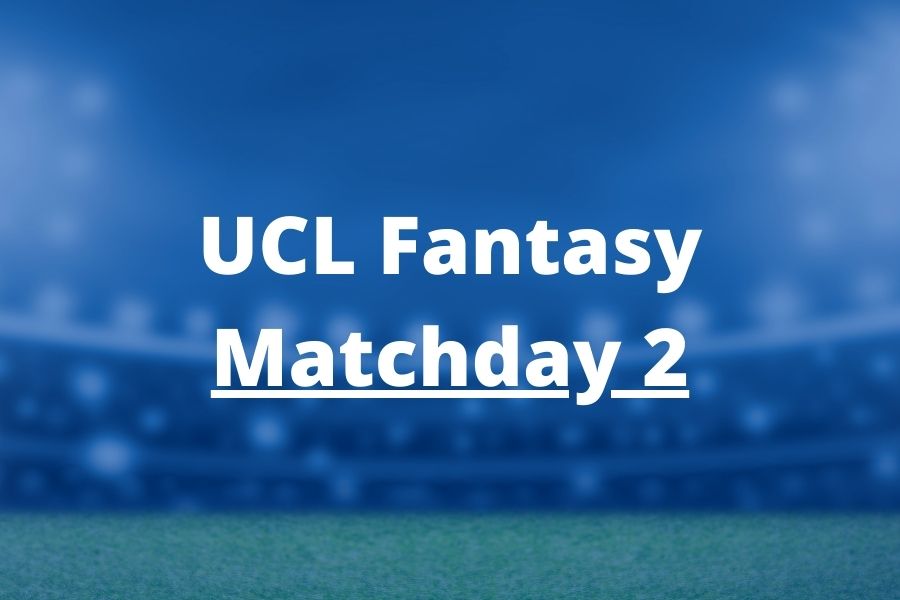 The first round of Fantasy Champions League is now over and the Matchday 2 starts in just a few days. There is not too much time to prepare.
The show must go on and the schedule of every team is extremely busy. So be careful when picking players to your fantasy team, we might see a lot of rotation and unfortunately injuries, too.
Let's dive into our UCL Fantasy Matchday 2 tips.
1. Tips for Matchday 2 of the UEFA Fantasy Champions League
Do not chase points from the previous matchday
If you missed some big points on Matchday 1, do not chase them on Matchday 2.
In the MD2 the situation could be the opposite, and players who blanked could be the ones who score the most points on the Matchday 2. And players who hauled in MD1 could be the ones blanks in MD2.
Of course, this situation is just an example, but hopefully, you now know what I meant by not chasing points from the previous matchday.
As all investment or trading platforms always say in their risk warning… Past performance is not indicative of future results.
Have two captaincy options for Matchday 2 as well
Just as in the first Matchday, make sure you have two captaincy options for MD2 as well, both who play on different days.
Do not overlook players good at balls recovered and MOTM awards
Balls recovered and MOTM awards can be a huge source of points in the Fantasy Champions League. Do not overlook players that are good at balls recovered or MOTM when selecting your squad for MD2. More about these players later in the article.
⚽The most balls recovered in #MD1 of #UCLFantasy:

🥇 11 – Škriniar, Hummels, Otamendi, Terzic
🥈 10 – Medina, Hakimi, Benito, Bidstrup, Marquinhos, Olivera, Kjaergaard, Morato
🥉 9 – Schlotterbeck, Henrichs, Diogo Leite, Amenda, Tomori, Trauner#ChampionsLeague #MD2

— Fantasy Football Reports (@FplReports) September 24, 2023
Plan when you use chips
Usually, the best time to use chips is in the group stage because many strong teams have good fixtures against whipping boys. Plan now when you use them.
2. Fixtures to target in UCL Fantasy

Matchday 2
Now let's use our Odds to probability calculator to find out which fixtures we should target in Matchday 2 according to bookies odds.
Tuesday fixtures
Bayern vs. Copenhagen: Bayern 78 % to win, 51 % to score 2.5+ goals
Manchester United vs. Galatasaray: The Red Devils 66 % to win, 38 % to score 2.5+ goals
Lens vs. Arsenal: The Gunners 57 % to win, 28 % to score 2.5+ goals,
Wednesday fixtures
Leipzig vs. Manchester City: Citizens 58 % to win, 34 % to score 2.5+ goals
Atletico Madrid vs. Feyenoord: Atleti 58 % to win, 28 % to score 2.5+ goals
Antwerp vs. Sachtar Doneck: Antwerp 51 % to win, 27 % to score 2.5+ goals
Porto vs. Barcelona: Blaugranas 49 % to win, 25 % to score 2.5+ goals
3. Best players to pick in MD2
We look at key players to pick in Fantasy Champions League MD2. We examine each position and each price bracket. You can check our separate articles here:
Best players to pick from each team: Find out, who are the best players to pick from each team in UCL Fantasy this season, in our article: Best players from each team to pick in UCL Fantasy.
4. Who to captain in UCL Fantasy Matchday 2?
Just as last week, we prepared two captain picks, one for Tuesday games and one for Wednesday games. Here they are.
Tuesday captain: Kane (CPH (A))
Kane has the form and the fixture to be our best captain pick for Matchday 2.
Other Tuesday captain contenders: Sané, Saka, Luuk De Jong, Fernandes
Wednesday Captain: Haaland (RBL (A))
Hard to go against Haaland in his current form. He can score against anyone. Perfect backup captain if Kane do not delivers.
Other captain contenders for Wednesday: Lewandowski, Mbappe,
When should you change your captain? Read our system for switching the captaincy here.
5. Limitless wildcard or wildcard: Which should you use in Matchday 2?
What chip will you play in #MD2 of #UCLFantasy ?#ChampionsLeague #FantasyFootball

— Fantasy Football Reports (@FplReports) October 2, 2023
Using the limitless chip
We have some nice fixtures in Matchday 2 of the Fantasy Champions League – especially on Tuesday. So you can load up on Tuesday's heavy hitters (for example having 11 players from Tuesday, 4 from Wednesday) with your Limitless Chip and avoid substitution headaches that could occur on Wednesday.
A lot of premium UCL fantasy players could do very well in this matchday. However, there is no clear answer to the question, of whether you should play your limitless wildcard on matchday 2.
Of course, it depends on your current team and how it is set up for MD2, how it is set up for MD3, or your overall strategy, and also on your plan to use classic wildcard.
So, consider ups and downs, and see the bigger picture. And if you lean towards using your limitless wildcard in the MD2, then there are definitely great fixtures to exploit the potential of this chip.
We revealed our Limitless Wildcard Squad for Matchday 2 of UCL Fantasy in a new article. So if you are interested in using this chip in this Matchday, you can get inspired by our Limitless Wildcard Team.
Using classic wildcard
There is also a possibility to use a classic wildcard in MD2. That way you could load up on players who have easy fixtures in mirroring fixtures MD2 – MD5, such as Bayern or Manchester United.
If this is your strategy, you can find wildcard team inspiration here: UCL Fantasy Wildcard Team.
6.

Odds and Probabilities for Matchday 2
As usual, we looked at what bookies think about the Matchday 2 of UCL Fantasy.
We checked the clean sheet odds to determine which teams are most likely to keep a clean sheet in the MD2 and goalscoring odds to determine which players are most likely to score a goal in MD2.
It can be very helpful when selecting the defense of your UCL Fantasy team or choosing your captain.
Clean sheet odds for MD2
Bookies favor Bayern Munich, Atletico and Manchester United to do well defensively in Matchday 2. Based on these odds, bookies expect 7.52 clean sheets in the MD 2
You can find the full Champions League clean sheet odds table here.
Goalscoring odds for MD2
Kane and Haaland dominate the goalscoring odds table for Matchday 2. 
Zobraziť tento príspevok na Instagrame
Read more: Champions League Any Time goalscorer odds.
7. UCL Fantasy Team Selection for Matchday 2
Well, in the end, look at our Scout Pick for Matchday 2. This team is an inspiration, we constructed it solely for Matchday 2. It can be a good inspiration for you if you are on your regular wildcard.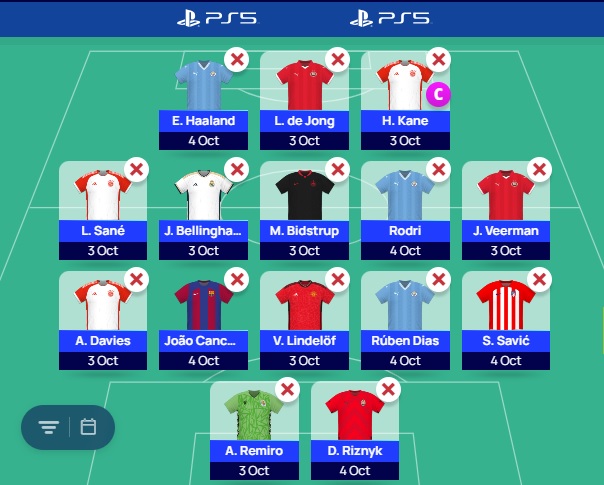 8. Fantasy Champions League Tips
Find more tips, strategies, and picks for UCL Fantasy in these articles:
Feel free to JOIN our UCL fantasy mini-league for the 2023/24 season using our league code 50U1FM5M03.
Good luck in UCL Fantasy Matchday 2.