Hi, Fantasy Champions League managers! Would you like to compete with other FPL Reports readers in the 2023/24 season?
Feel free to JOIN our UCL fantasy league by clicking this link or using our league code 50U1FM5M03. We are looking forward to competing with you!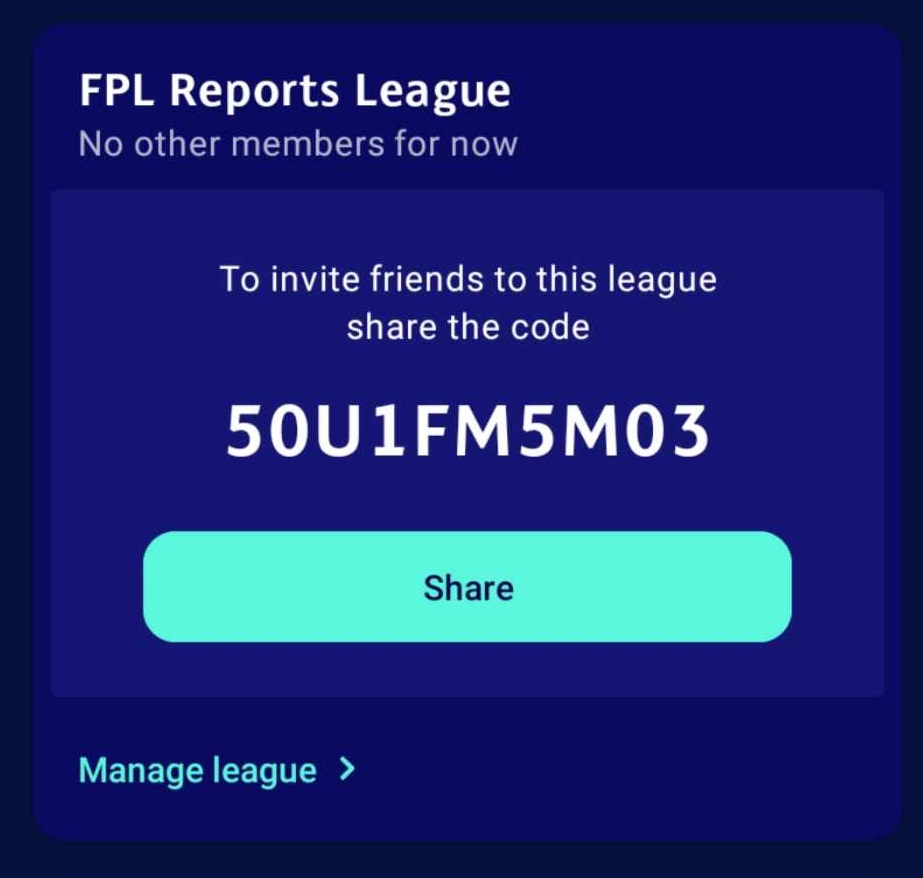 Cheers,
Matej
How to find the league code in UCL Fantasy?
Finding the league code of the league you are member of is pretty easy. Just go to leagues, open the league and click on this plus icon on the top-right. Then you can easily invite your friends to leagues you are a part of.