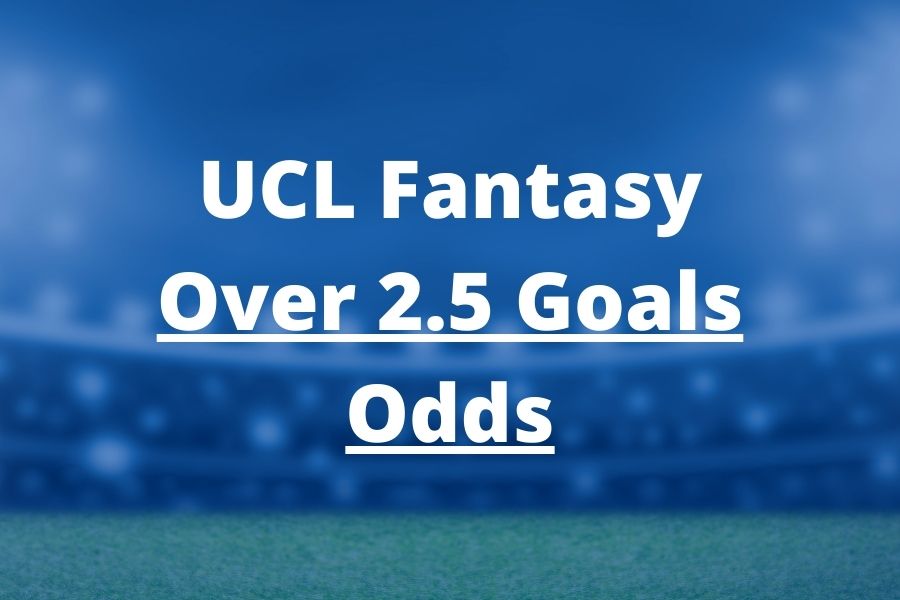 Which teams are most likely to score over 2.5 goals in the following round of the Champions League? We regularly convert bookies over 2.5 goals into probabilities to find out. We use our Odds to probability calculator in order to do that.
Champions League Over 2.5 Goals Matchday 6
You can find over 2.5 goals probabilities for UCL Fantasy MD6 in the table below. These odds can help you identify high-scoring matches or help you with a captaincy dillema.
| Team | Over 2.5 Goals Odds |
| --- | --- |
| Man.City | 50 % |
| Leipzig | 48 % |
| Barcelona | 40 % |
| Napoli | 38 % |
| FC Porto | 33 % |
| Real Madrid | 31 % |
| Atl.Madrid | 27 % |
| PSG | 27 % |
| Newcastle | 25 % |
| Arsenal | 23 % |
| Inter Milano | 21 % |
| Feyenoord | 21 % |
| Man.United | 20 % |
| Galatasaray | 20 % |
| SL Benfica | 19 % |
| Bayern | 18 % |
| FC Kodaň | 17 % |
| Salzburg | 16 % |
| Celtic | 16 % |
| PSV Eindhoven | 15 % |
| Lens | 15 % |
| Un.Berlin | 12 % |
| Dortmund | 11 % |
| FC Sevilla | 8 % |
| AC Milan | 7 % |
| Antwerp | 6 % |
| YB Bern | 5 % |
| CZ Beograd | 4 % |
| Real Sociedad | 4 % |
| SC Braga | 4 % |
| Lazio | 4 % |
| Š.Doneck | 4 % |