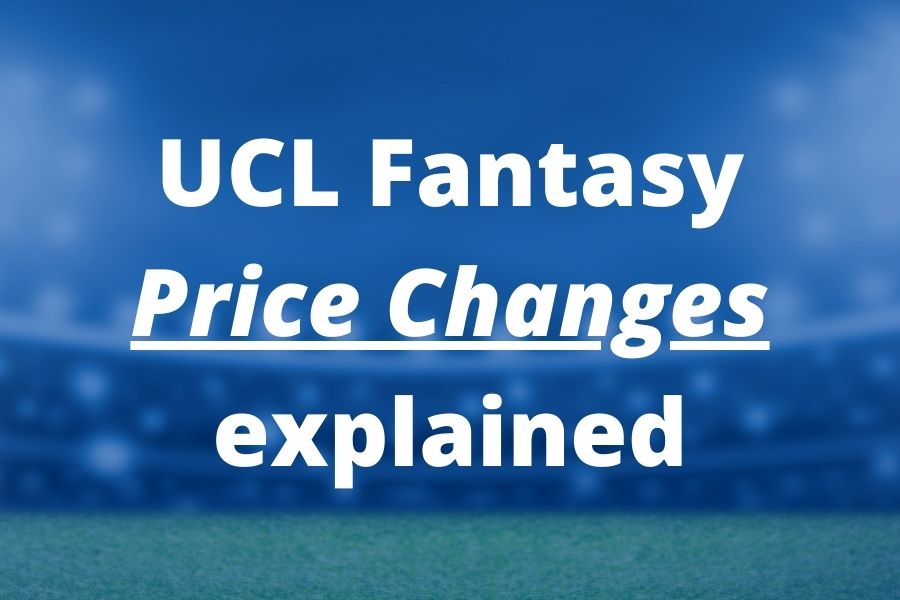 Player's prices are slightly changing during the Fantasy Champions League campaign. Let's quickly explain, how price changes work in UCL Fantasy.
This article is a part of a series: How to play Champions League Fantasy
How do UEFA Champions League Fantasy price changes work?
According to the Official UCL Fantasy Rules, player prices always remain the same until Matchday 2 deadline. But before Matchday 3, some player's prices might change depending on their performance in the previous game(s).
Usually, prices change by 0.1 or 0.2 million – if a player scores a lot of points in previous games, his price will likely increase. If the player's performance was bad and he did not deliver as he should have, his price might fall.
Note: There is always a one-week gap when price changes are effective. For example, the first price changes of the season happen on the Matchday 2 deadline. But those changes in price are calculated from
Matchday 1
performance. But when prices change (on the MD2 deadline), it affects your team selection for Matchday 3 and not Matchday 2.
Then prices will keep changing throughout the whole season according to how many points players score.
Basically, Official UCL Fantasy rules say that the points scored are the main factor that drives price changes. That is a bit different from FPL Price changes, which are based on a number of transfers in and out.
When do price changes happen?
Unlike from Fantasy Premier League, In the Champions League Fantasy price changes happen only once between matchdays and that is on the deadline time.
So you do not need to worry about price changes on any other day between matchdays as we worry about them in FPL between gameweeks.
Thanks to that, price changes do not urge you to make early transfers and you can always wait with your transfer plan until a few minutes before the deadline.
Can we predict price changes in UCL Fantasy?
There are no tools or software that would help you predict price changes like in FPL. But you can fairly guess which players will rise in price just by looking at the number of points they scored. If a 5.5 million midfielder scored 20 points on Matchday 1, you can bet he will rise in price by 0.2 million before Matchday 3.
That could allow you to slowly build your team value. However, team value is not the most important factor in UCL Fantasy. It is total points that count at the end of the season, so your primary focus should be building a team, that will score the most points, and not building a team with the highest money value.