We will keep this UCL Fantasy Tips for the matchday 8 short, as there is not much to talk about.
Fixtures are the same as in matchday 7, so if you set your team correctly with your unlimited transfers before the 1st leg of R16, you should have solid squad for the 2nd leg, too.
However, there are two important things we have to mention.
Let's get right to it.
UCL Fantasy R16 strategy for 2nd leg: patience
Have patience.
Do NOT chase the points from the 1st leg.
I mean, if some player did very well in the first leg and you did not own him, do not tear your team apart to bring him in for some player who did not do well in the first leg.
This time, it could be just opposite, and the player that did extremely well in the 1st leg o R16 can easily blank in the 2nd leg, and the player who blanked in the 1st leg can easily haul in the 2nd leg.
When you were picking your squad with the unlimited transfers before the 1st leg, you had faith in your players.
Fixtures are same in this round, so keep your faith in players you have picked before, keep the faith in your decision-making process.
Plan ahead with your transfers
Now, when we mentioned all we wanted, it is time to look at our scout squad.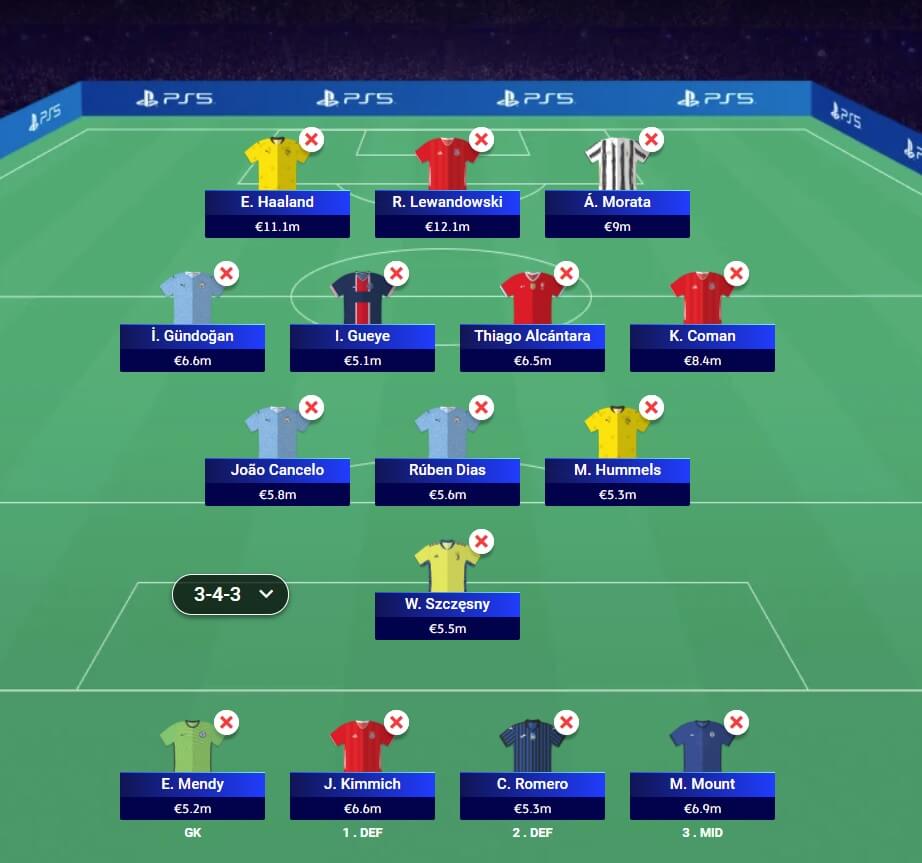 Haaland and Lewandowski are two superior captain picks for this round. They both proved their class again in the weekend's game Bayern vs. Borussia.
Our captaincy sequence is: Haaland -> Thiago -> Gundogan -> Lewandowski.
Good luck in the machday 8. And remember – have patience with players you picked with your unlimited transfers and do not chase points from the 1st leg. 
Cheers.