Champions League R16 replays start next week.
Here are our first thoughts for UCL Fantasy 2nd leg of R16.
First ideas for R16 replays
We focus on players that will likely go through to quarterfinals.
There is a lot of great forwards to chose from.
Lewandowski, Haaland, Mbappe, Ronaldo are all great picks, however, we cannot have them all in our squad, so we picked just two of them, just as in the first leg.
Similarly, there is wide range of great players in defense.
Again, we focus mainly on defenders that have high chance of clean sheet plus offer something extra – like high balls recovered potential or attacking threat.
We went heavy on Man City defense – Citizens have kept 15 clean sheets in their domestic competition this season – more than any other Premier League team.
There is not many midfielders that we would like. We heavily invested in the attack, so there is not much funds left for expensive mids.
With Jorginho and Casemiro suspensions, there are not many midfielders great at balls recovered left.
Apart from Thiago Alcantara – but his playing time is the issue.
Our initial captain sequence is: Haaland – Thiago – Gundogan – Lewandowski
Here is our first squad for the 2nd leg: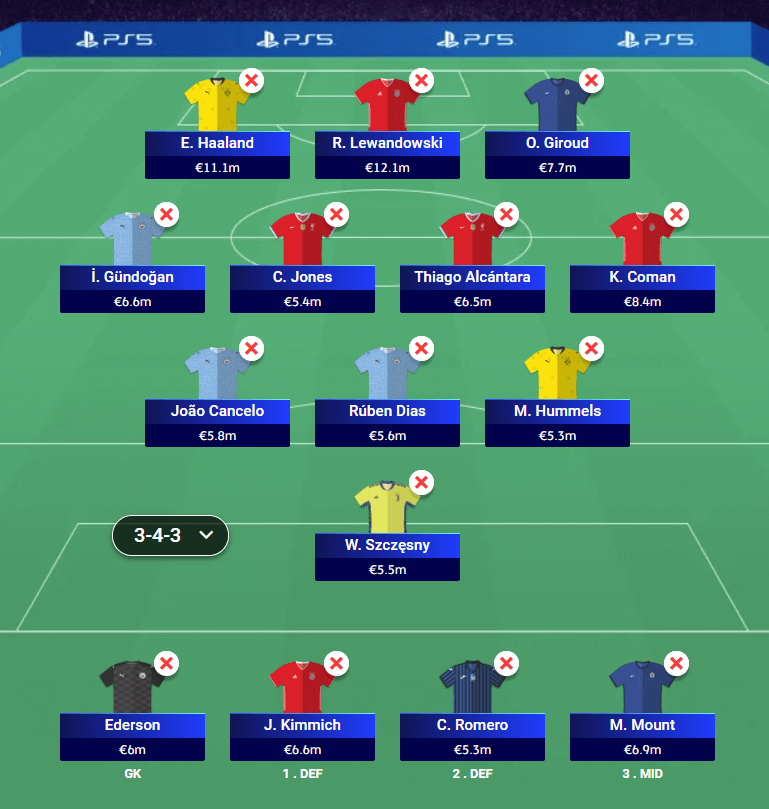 This squad will highly likely change by the time of deadline, but we will let you know the final team in time. 
We will be back soon with other UCL Fantasy ideas soon.