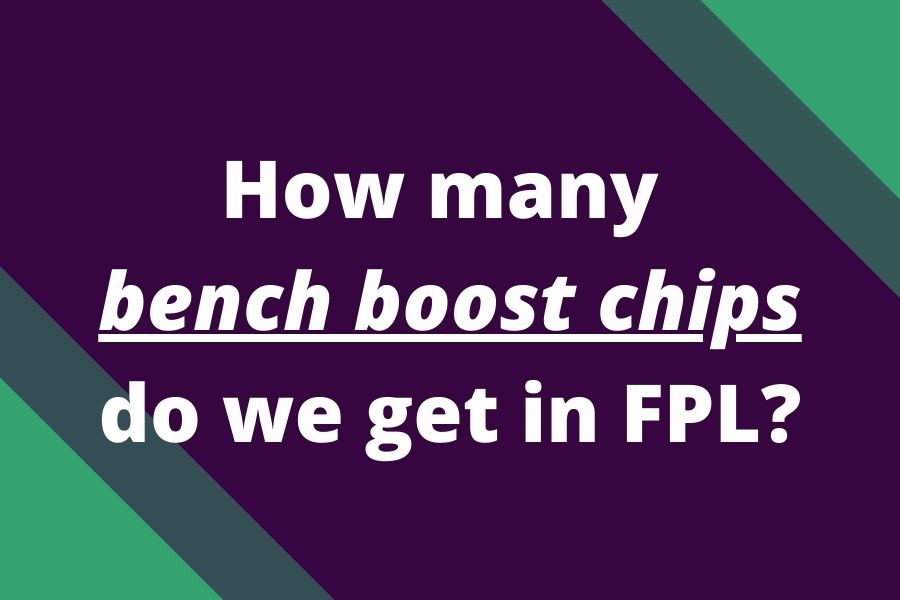 In this short article, we will look at how many bench boost chips you get in Fantasy Premier League.
This article is a part of our series: What is bench boost in FPL and how it works?
The simple answer is: just one bench boost chip per FPL season. So, you can play bench boost chip only one time during the season and you cannot use in the same gameweek where you deploy other chips like a wildcard, free hit, or triple captain.
Aim to use it in a double gameweek, where your bench players play twice, which will help you maximize the points potential of this chip – that's effectively like "two bench boosts" in one gameweek.
Read more: What is a good score from bench boost in FPL?
Further Fantasy Premier League resources