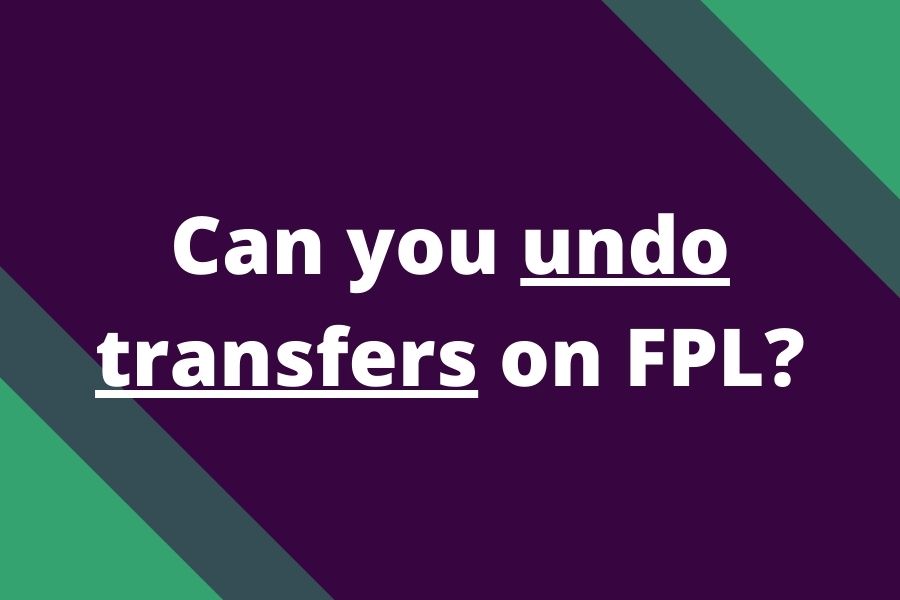 In this article, we will look at whether it is possible to revert back your transfers in Fantasy Premier League.
This article is a part of the series: How do transfers work in FPL?
Can you undo transfers on FPL?
Long story short, no, you cannot undo transfers in FPL once you confirm them. It is well written in the Rules at Official FPL. Once you confirm your transfers, they are final and cannot be taken back.
However…
There are a few workarounds if you accidentally took -48, or wish to undo some unexpected damage (hack) to your Fantasy Premier League team.
Let's look at them…
How to revert back transfers in Fantasy Premier League
If you did not confirm your transfers, it is easy… just do not confirm your transfers, refresh the page, and your fantasy team will get back to your previous team selection.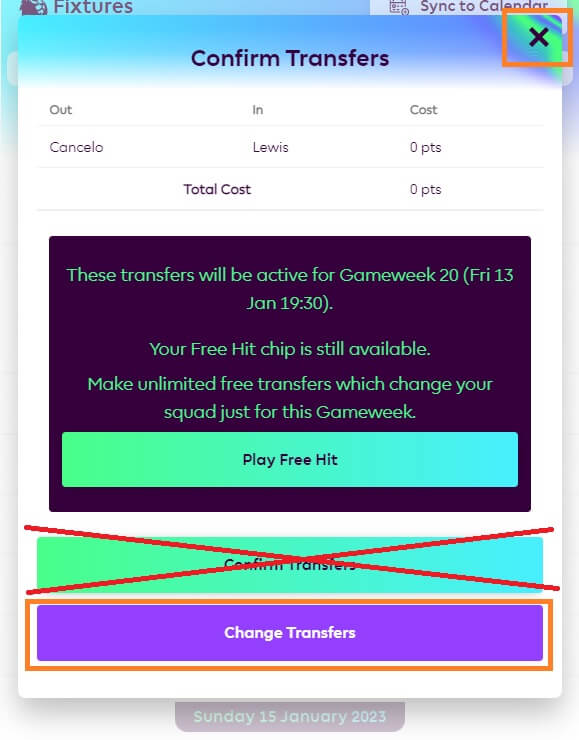 But this is likely not your case…
If you confirmed your transfers and looking for a way out, here are some things you might consider to undo the transfers.
Activate a wildcard or free hit to undo transfers
If you took unfortunate -48 points hit or something like that, this might be your only option how to undo transfers.
Because when you activate your wildcard or a free hit, all previous transfers you made in that round, will be free of charge.
So, if you took -48 points hit, and then activate a wildcard or free hit, the 48 points deduction will get canceled and you can make unlimited transfers without any costs.
But you have to do it in the same round where you took that hit, where you want to revert the changes to your team.
However, the disadvantage is that you must "waste" your chip to do this. And both wildcard and free hit might be more valuable in another gameweek later in the season, for example during blank gameweeks or double gameweeks.
So, if you want to correct for example only one mistake – one accidentally transferred in a player, just use the -4 point hit to do so, and save your wildcard or free hit for double gameweeks. 
What happens if you transfer out a player you transferred in?
If you decide to transfer out a player you already transferred in during the same gameweek – this will not revert your transfers and you will need to use (waste) another free transfer or -4 points hit, to do that.
Further resources