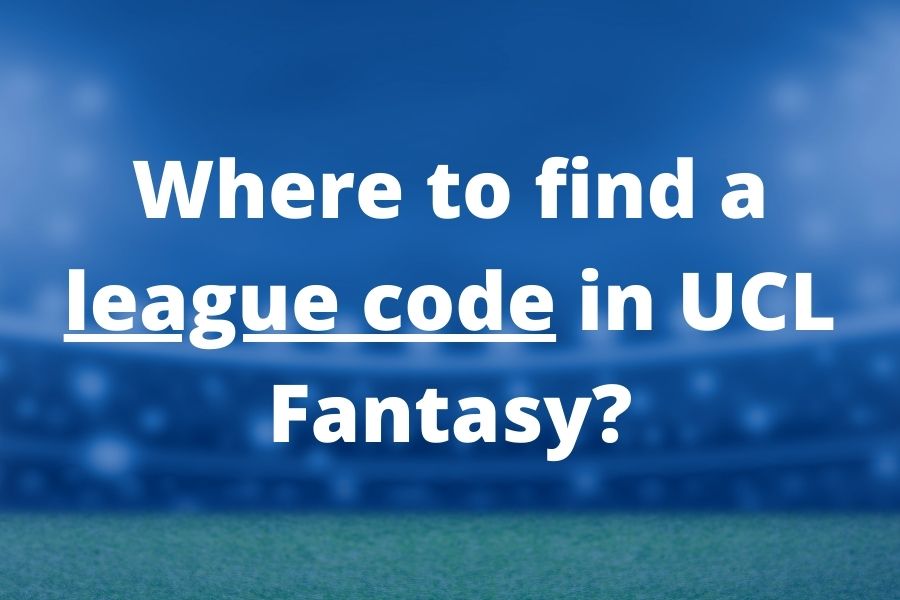 To invite your friends to your mini league in UCL Fantasy you'll need a league code. So where exactly do you find this magical sequence of numbers and/or letters? This article aims to answer that question.
What is a League Code?
A league code is a unique identifier that is generated when a league is created in UCL Fantasy. This code allows players to join the league, ensuring that only those who have been invited can participate. It's like a private key to an exclusive club.
Where to find a league code in UCL Fantasy?
If you're the one who has created the league, finding the league code is simple. Here's how:
Go to the 'Leagues' Tab on the Official UCL Fantasy Website (you must be logged in)
Click on "Invite friends" below the desired league
Here, you can easily find the league code and invite your friends to your mini-league
Note: If you are on the UEFA App, the steps are the same.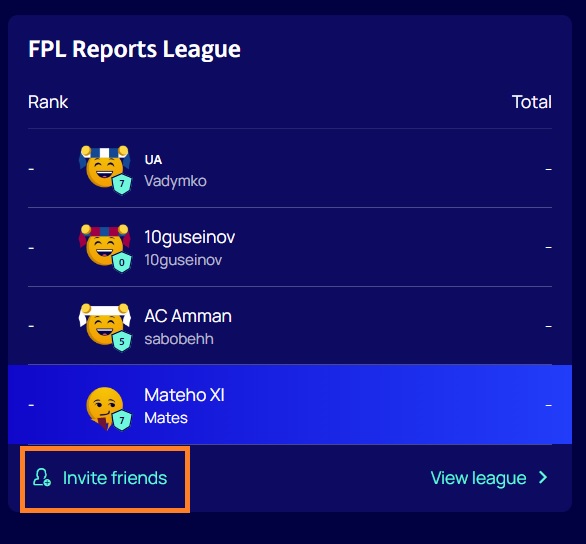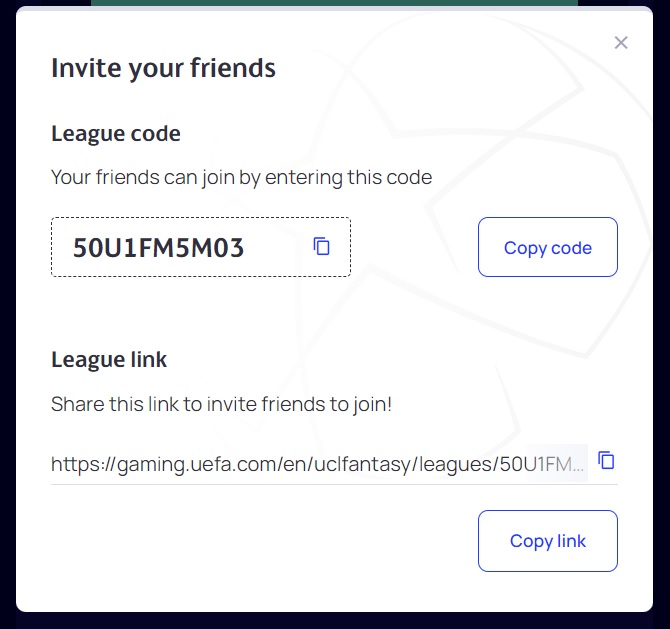 Join our UCL Fantasy mini-league
Feel free to JOIN our UCL fantasy mini-league for the 2023/24 season using our league code 50U1FM5M03. Or click the auto-join link here.
Further resources