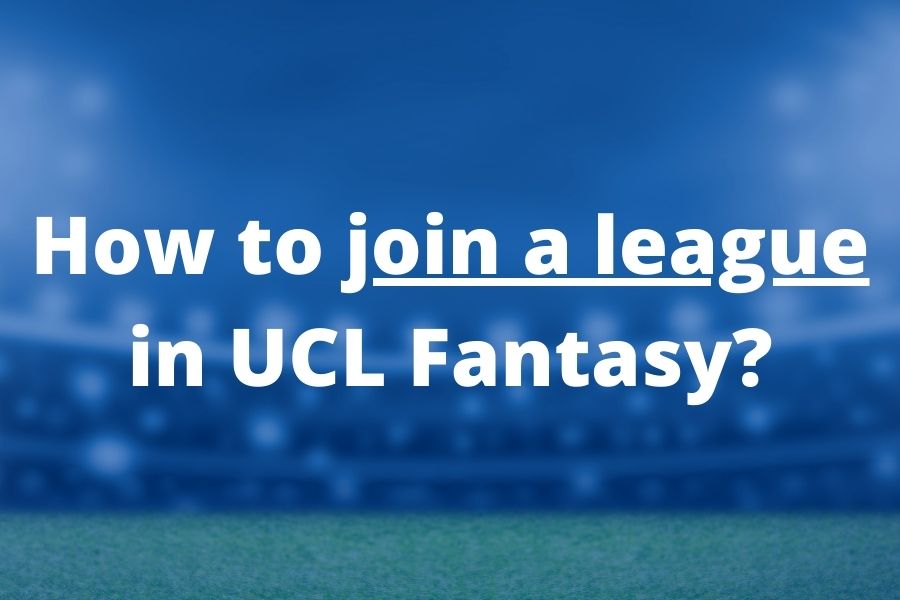 Playing the UEFA Fantasy Champions League game can be a highly entertaining and competitive experience, especially when you join a league to compete against friends, family, or co-workers.
Leagues provide a social element to the game, making each decision, each point, and each matchday that much more exciting. If you're new to UCL Fantasy or haven't joined a league before, this article is for you.
Below is a step-by-step guide on how to join a league in UCL Fantasy.
How to join a league in the UEFA Fantasy Champions League?
a) Joining via league code:
In order to join via league code, the manager of the league needs to send you the league code that will allow you to join the league.
Navigate to the 'Leagues' Tab on the Official UCL Fantasy Website
On the right side, you will see a button "Create a league", click on it
Enter the League code and click "Join League"
Note: If you are on the UEFA App, the steps are the same.
b) Joining via auto-join link
The simplest way. The manager of the league needs to send you an auto-join link.
Just click on the auto-join link that the league manager sent you (you must be logged in in order for it to work).
Join our UCL Fantasy mini-league
Feel free to JOIN our UCL fantasy mini-league for the 2023/24 season using our league code 50U1FM5M03. Or click the auto-join link here.