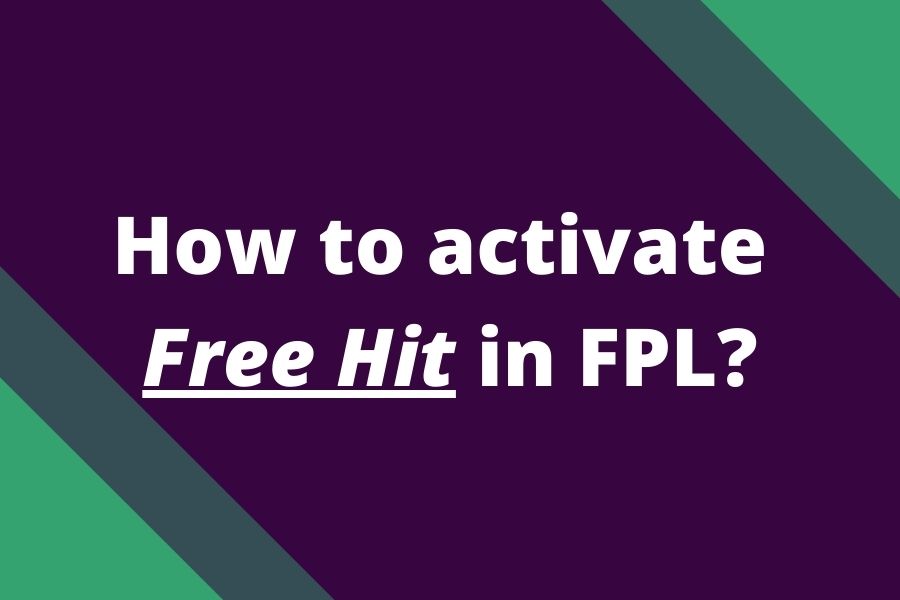 In this short guide, we will look at how to activate Free Hit in Fantasy Premier League.
This article is a part of our series: What is Free Hit in FPL and how does it work?
How to activate free hit in FPL?
Let's dive in to our simple guide.
1. Go to my team
Open pick team tab on the Official Fantasy Premier League website.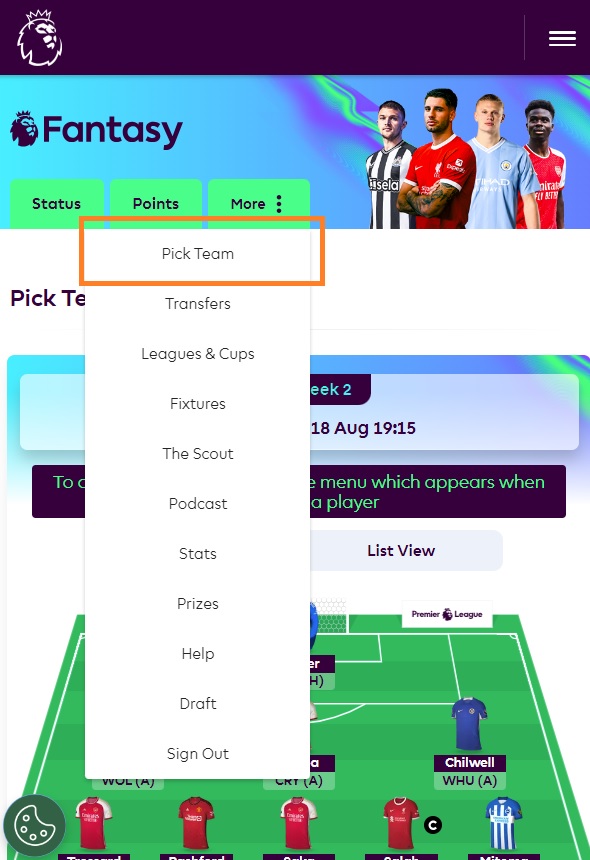 2. Scroll down to see your chips and activate free hit
Scroll down, find all available chips, and tap on the Play button under the Free Hit.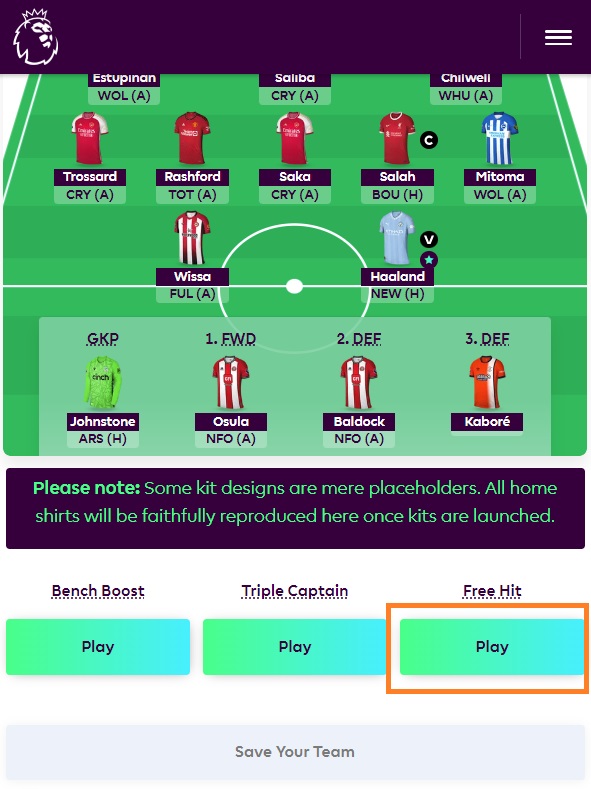 3. Save your team
Confirm playing the free hit chip by clicking on save your team.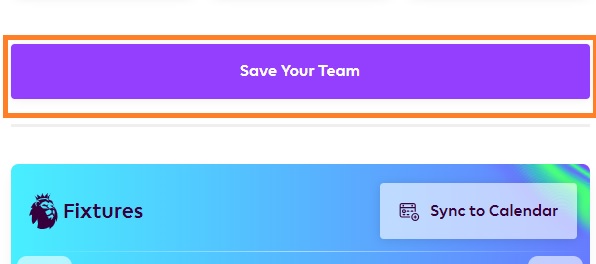 The second way how to activate free hit
Go to transfers
Make transfers that costs points
Confirm the transfers – now to popup appear to confirm your transfers
Click on Play Free Hit in the popup.
How to activate Free Hit on FPL App?
Go to the Fantasy section of the App
Tap on Pick Team (under the following gameweek section)
Activate the free hit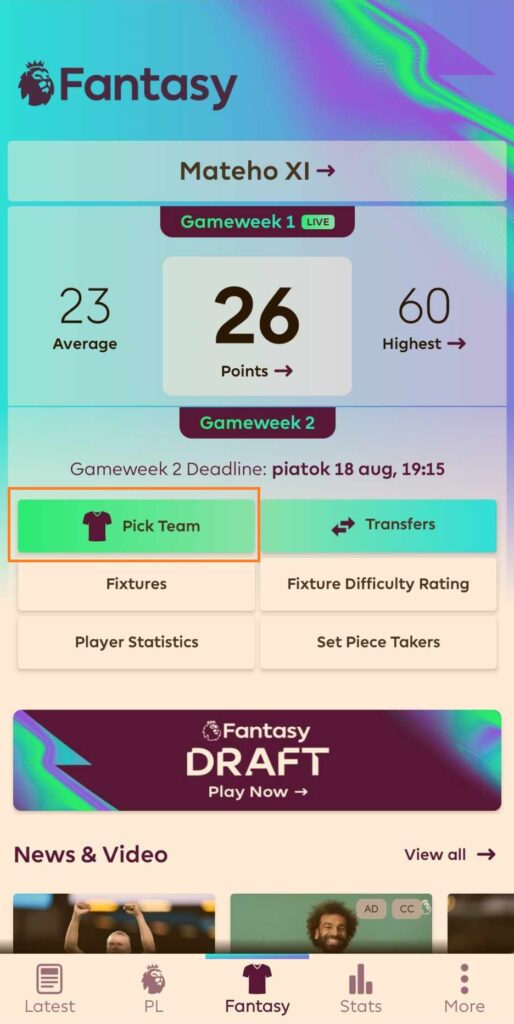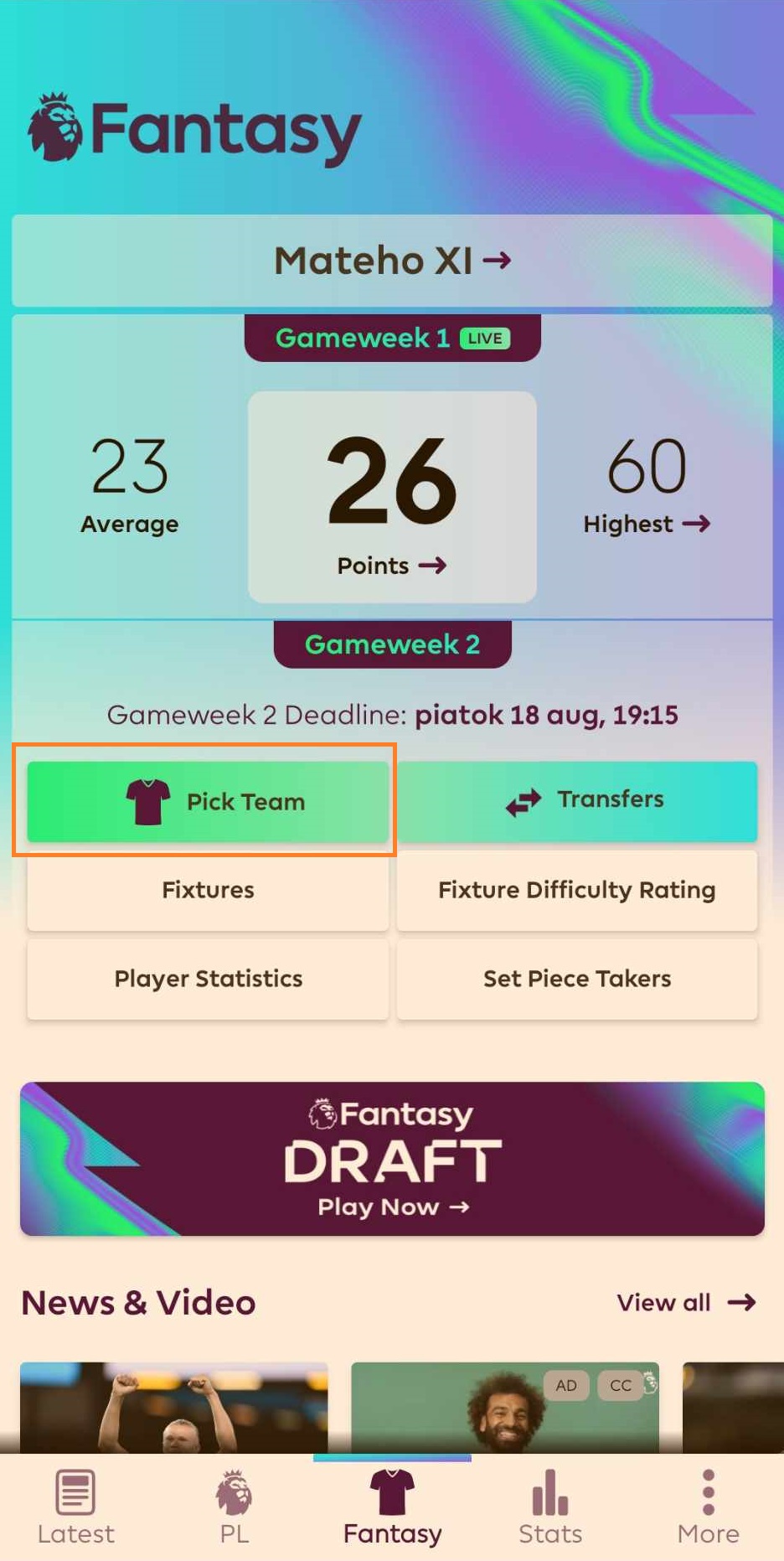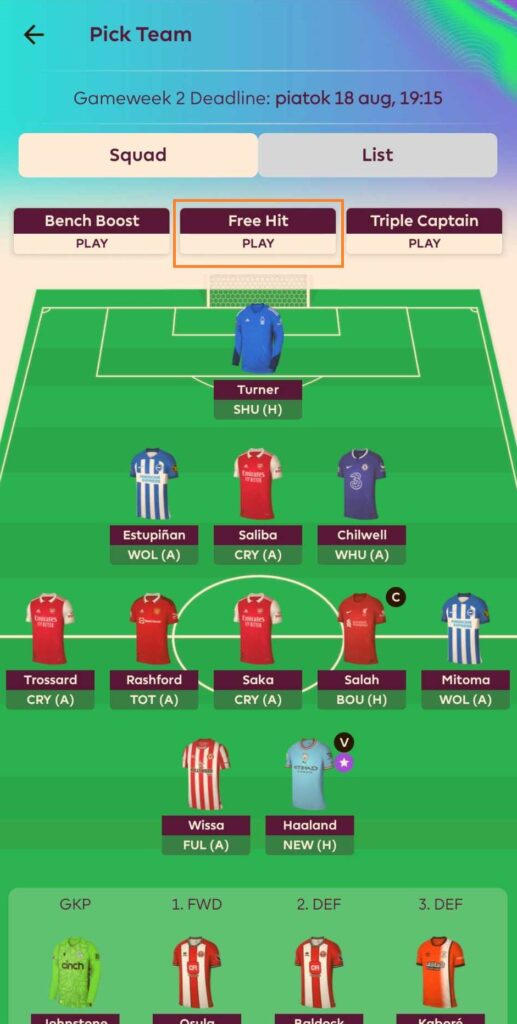 Can you activate free hit and triple captain or wildcard or bench boost at the same time?
No, you can use only one chip in one gameweek.
Tips when activating free hit
You do not need to full playing bench on free hit. Try to maximize budget within your starting XI and have one backup player on your bench. The other spots on your bench can be filled with the cheapest non-starting players possible.
Make sure, you are certain that you want to activate the Free Hit. Once you confirm it, you cannot cancel it.
Activate Free Hit early in the gameweek, so you catch potential price rises and will not be locked out of some players
Further Fantasy Premier League resources