So here is our teams report as usual. I want to remind you, that the players were on the international duty and club managers had time to reconsider their strategy and tactics, so some teams might come back stronger. Here is our previous team report. Here is the reminder of color coding from worst to best:

Teams metrics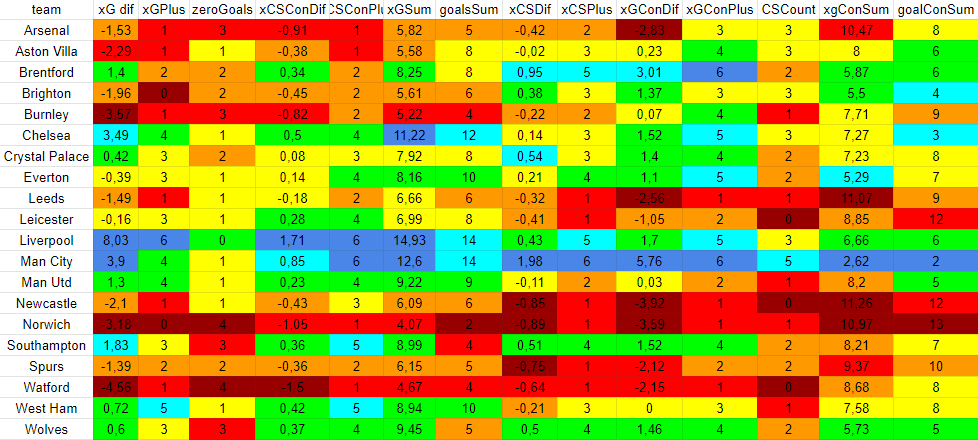 If you forgot what the columns mean, you can read the explanations here.
Also, it often happens that a team has an unexpectedly great or awful match that does not show their real form. So, we simultaneously create another table based on the last 6 games but without one best and one worst match.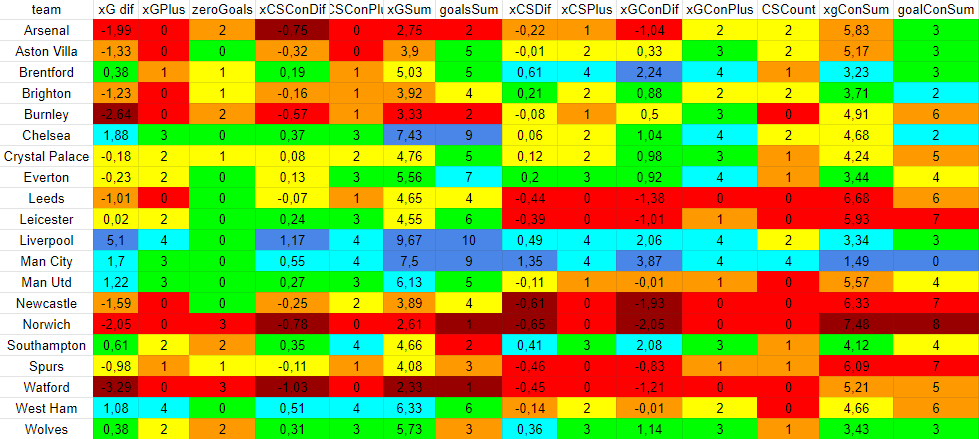 Teams Ranking
It is quite hard to contemplate tables this big, so we simplify them and narrow them to just 2 columns for attacking stats and defensive stats.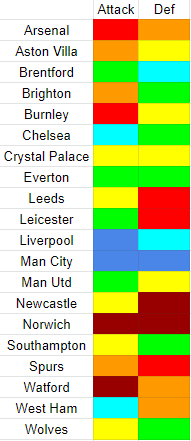 So the changes from the previous week are:
Attack improvement: Chelsea, Leeds, Leicester, Man City
Attack worsening: Arsenal, Brighton, Burnley, Norwich, Watford
Defense improvement: Arsenal, Brighton, Burnley, Liverpool. Watford
Defense worsening: Chelsea, Crystal Palace, Leicester, Spurs
Fixtures
Schedule with according changes: