So here is our teams report as usual. It is probably more accurate than the previous one, because now we have all 6 previous matches played. Here is the reminder of color coding from worst to best:

Teams metrics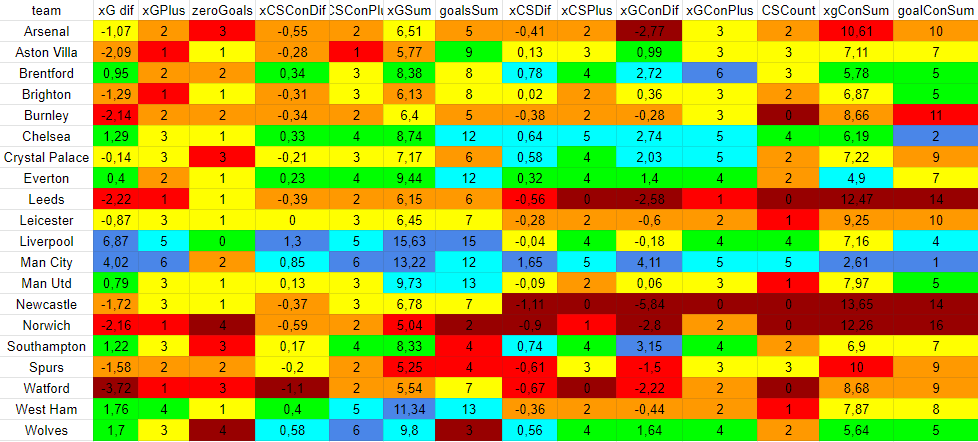 If you forgot what the columns mean, you can read the explanations here.
Also, it often happens that a team has an unexpectedly great or awful match that does not show their real form. So, we simultaneously create another table based on the last 6 games but without one best and one worst match.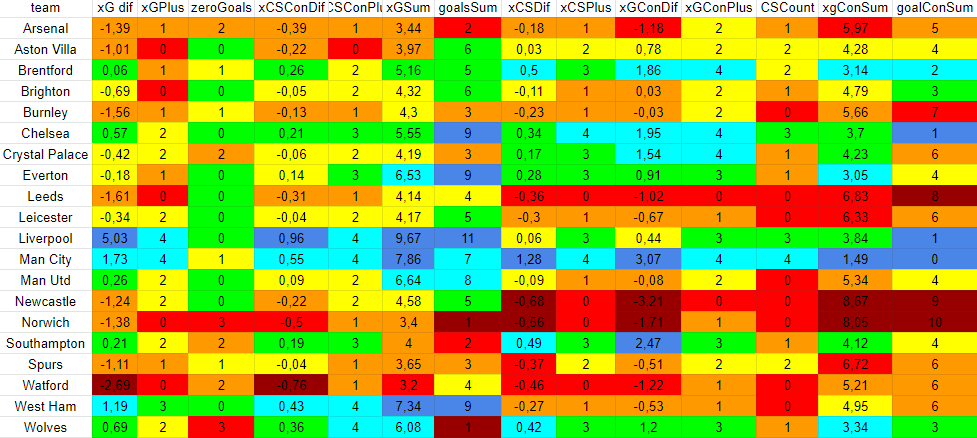 Teams Ranking
It is quite hard to contemplate tables this big, so we simplify them and narrow them to just 2 columns for attacking stats and defensive stats.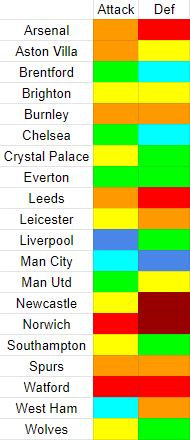 So the changes from the previous week are:
Attack improvement: Brentford, Crystal Palace, Leicester, Newcastle
Attack worsening: Aston Villa, Chelsea, Wolves
Defense improvement: Crystal Palace, Leicester
Defense worsening: Aston Villa, Liverpool
Fixtures
Schedule with according changes: