Erling Haaland is currently owned by an astonishing 86 % of all FPL teams. Are you one of that 14% of managers that will go into Gameweek 1 of the 2023/24 FPL season without him? If so, we have a team for your inspiration.
There were just 9 points between Kane and Haaland at the end of the previous season. And yet, it looks like almost nobody is considering building an FPL team without the most expensive player in the 2023/24 season.
To make things clear, this is not advice to go without Haaland for the new season, as he is an amazing FPL asset to own and a captaincy candidate in almost every gameweek.
However, it is something that crosses our minds, as there will be FPL managers that will try to do something that is different from the pack…
Going without Halaand could allow you to accommodate both Salah and Kane (if he stays at Spurs) and still have amazing captaincy options with Kane, Salah, Saka, and Rashford. While if you go with Haaland, you are basically forced to captain him almost every week (which means you cannot really overperform Haaland's points with captaincy).
FPL GW1 Team Without Haaland (If Kane leaves)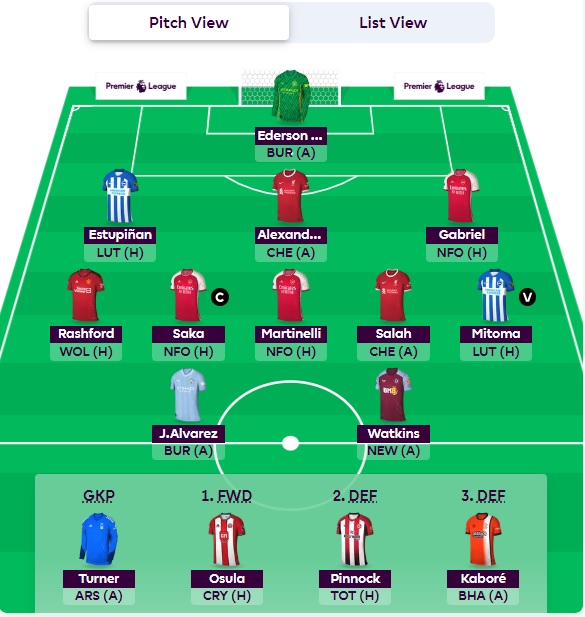 FPL GW1 Team Without Haaland (If Kane stays)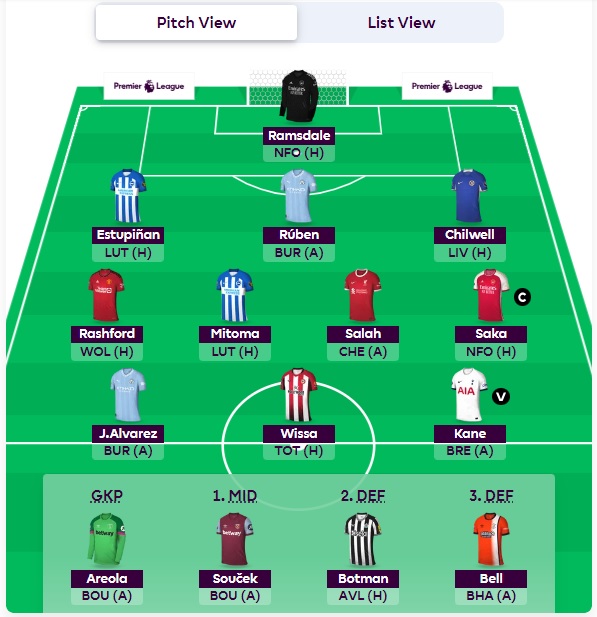 Thoughts
Getting both Salah and Kane as both are great captaincy options over the long run
Getting Souček as a bench fodder when Alvarez does not play
Captaincy sequence up to Gameweek 7: Saka, Salah, Kane, Kane, Kane, Salah, Saka