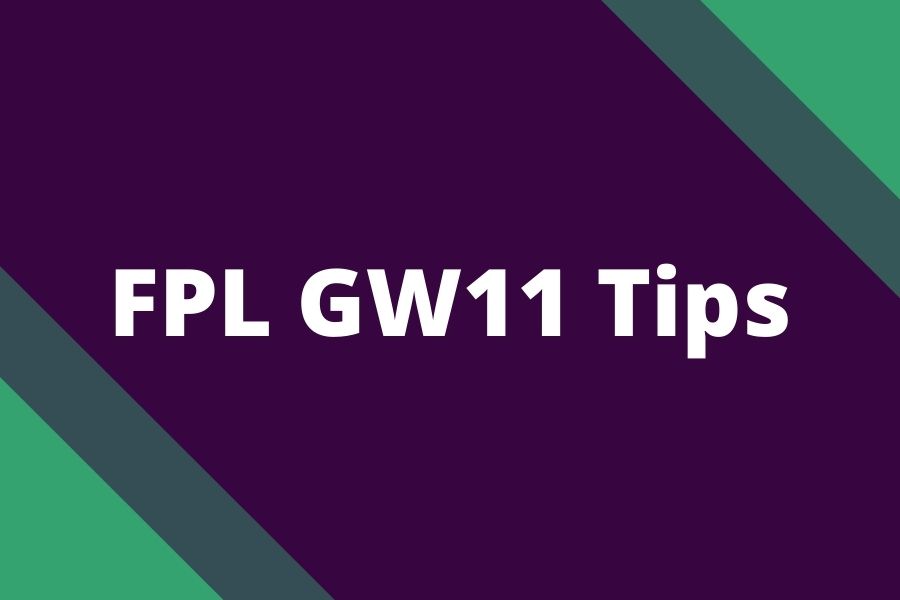 A tight schedule of football continues and it is time to prepare our teams for Gameweek 11 of Fantasy Premier League. 
Do not forget, the deadline is on Friday and the following gameweek is going to be blank gameweek with one game missing.
So with that said, let's jump to our FPL GW11 Tips.
FPL Gameweek 11 Tips, Differentials and Transfer Targets
If you are on your wildcard, make sure you can field XI players on blank GW12
Also, wait with your transfers after midweek games end, anything can happen
If yo do not have urgent issues in your FPL team, save the transfer for the GW12 – you will get better flexibility to deal with missing Arsenal and Manchester City players (or to bring them back for GW13, if you use just one transfer in GW11 and save the other)
If you still own Salah, keep him and stick to your decision – you will need your free transfers elsewhere
Best time to use Wildcard: GW13 to rebalance squad after blank or when you have many injuries to your fantasy team
Key players to own:

Haaland

,

Cancelo

,

Maddison

,

James

,

Trippier

Transfer targets for Gameweek 11:

Zaha

,

Trossard

GW11 Differential:

Ward Prowse

Differential captain for GW11:

Mitrovič

Whipping boys (teams that conceded the most xG against): Bournemouth (15.39 xGA), Nottingham (15.82 xGA), Fulham (21.34 xGA)
Fixtures to target in Gameweek 11
Fixtures to target in Gameweek 11 according to bookies odds.
Tottenham vs. Everton: Spurs 64 % to win, 32 % to score 2.5+ goals
Leeds vs. Arsenal: Arsenal 61 % to win, 34 % to score 2.5+ goals
Wolves vs. Nottingham: Wolves 57 % to win, 24% to score 2.5 goals
Best Captain Pick in Gameweek 11
We will keep the captaincy section short again.
According to our captaincy index, Son is the best captain in FPL GW11.
Kane is the number two (if he is fit), and Haaland is the number three captain pick. 
What bookies odds say about Gameweek 11
As usual, we converted bookies odds into probabilities using our Odds to probability calculator, to assess the potential of gameweek 11.
Clean sheet odds for GW11
Bookies favor Tottenham (43 %), Wolves (43 %) and Arsenal (36 %) to keep a clean sheet in GW11.
Bookies expect 4.95 clean sheets in gameweek 11. In last season, we were used to a rate of 5.58 per clean sheets gameweek. This season we have seen clean sheets at the rate of 4.3 clean sheets per gameweek.
Due to correction in the number of clean sheets: Wolves, Bournemouth
Bournemouth overperformed their defensive expectations the most from all teams. They should have kept 1.83 clean sheets instead of 3 according to our expected clean sheets table.
Due to an improvement in the number of clean sheets: Southampton, Chelsea
Southampton underperformed their defensive expectations the most from all teams. They should have kept 1.51 clean sheets instead of 0 according to our expected clean sheets table.
You can see the expected clean sheets table and clean sheet odds for all Premier League teams here.
Goalscoring odds for GW11
Another gameweek, another time when Haaland leads the anytime goalscorer odds in Premier League. The probability of him scoring is 46 %. He is closely followed by Kane with 42 % and Mitrovič with 41 %.
You can look at all most likely goalscorers here.
FPL GW11 Team Selection - Scout picks
Now let's look at our FPL team selection for Gameweek 11. Son is our GW11 captain.
Martinelli
6.6 m | LEE (H)

Haaland (VC)

12.2 m | LIV (A)
Hopefully, our tips will help you get better insight before the start of GW11 and that you gathered some useful information before the gameweek 11 deadline.
Join our Fantasy Football Reports League if you haven't already with a league code of zte1cv. Or click the auto-join here.
Good luck in FPL GW11!
Further reading: FPL Tips for success