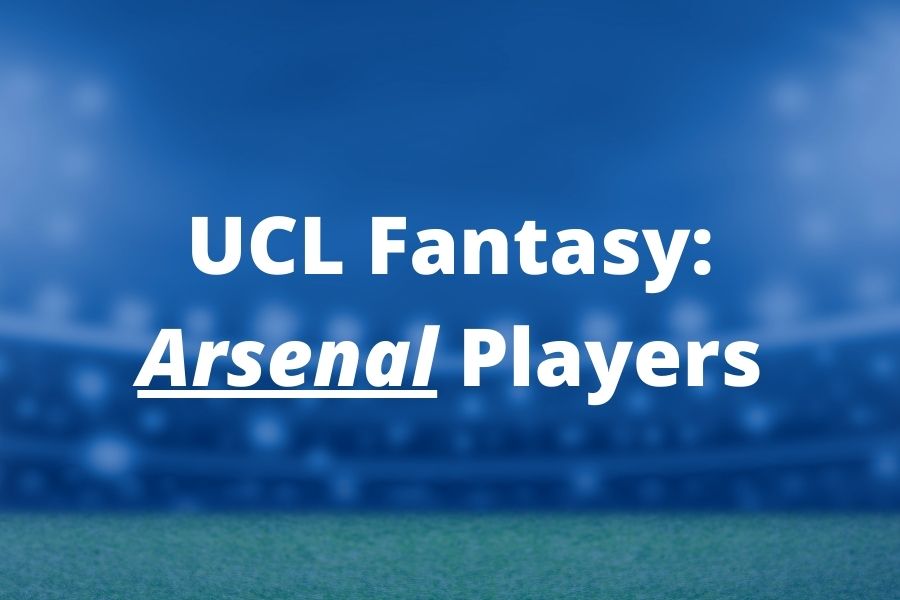 Which Arsenal players should you consider for your UCL Fantasy team in the new 2023/24 season?
Note: Their goalkeepers could be rotated, so do not pick them in your UCL Fantasy team. Although Ramsdale started all matches in the Premier League this season, Raya could potentially get some minutes in the Champions League. 
This article is part of the series: Fantasy Champions League Matchday 1: Tips, Best Picks & Captain
Best Arsenal players for UCL Fantasy 2023/24
Ben White (5.5m, Defender) – 5/10
Now that Gabriel is the rotation risk, we must look at other options among Arsenal's defenders
Arsenal was second for clean sheets in the Premier League in the previous season
Good group for clean sheets
2G + 5A for Arsenal in the previous season in the Premier League
Rice (6m, Midfielder) – 1.5/10
could potentially be good at balls recovered, but we do not have any data so far
Saka (9.5m, Midfielder) – 8/10
a key man for Arsenal
on penalties
reliable asset in FPL, so he could be a reliable asset in UCL Fantasy as well
14G + 12A in the Premier League last season
Odegaard (9m, Midfielder) – 7.5/10
on set pieces and is more likely to score goals outside of the box (+1 point)
Note: Martinelli is a no-go option for us, as he is classified as a forward in UCL Fantasy. There are other and better forward picks among other teams. 
Jesus (8.5m, Forward) – 2.5/10
Back from injury, he lacks game time this season
But when he plays, he can deliver fantasy points
Could be rotated in some matches with Trossard or Nketiah
Other Group B players to pick in UCL Fantasy
Find other players to consider for your Fantasy Champions League team from Group B.
Goalkeepers, defenders, midfielders & forwards to pick in UCL Fantasy
Also, find the best players for your UCL Fantasy team based on their position.