1st leg of Fantasy Champions League R16 starts in less than 1 month.
There is still a lot of time to think about our squad. However, I have already made my first UCL Fantasy draft – a draft that will 100 % change.
Here it is.
First UCL Fantasy R16 Draft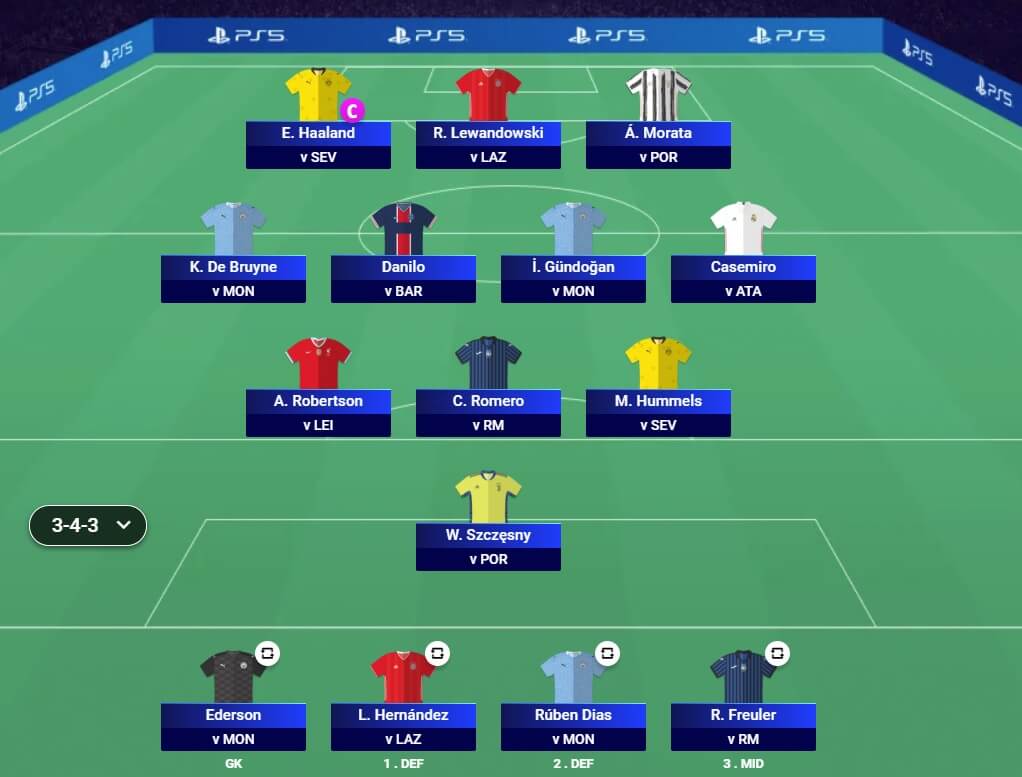 According to bookies, Juventus, Bayern and Manchester City have the easiest fixtures, so I targeted players from those teams first.
I also brought in "balls recovered heroes" Hummels, Romero, Casemiro and Danilo.
And Robertson – Haaland – Lewandowski – De Bruyne would be my captain sequence across four days of R16 (unless one of them hauls, of course).
How your first draft looks like? Share it in comments below.