The first leg of Fantasy Champions League R16 starts in February so, there is still a lot of time to think about our team slections.
However, we have already made our first UCL Fantasy draft for a round of 16 – a draft that will 100 % change.
But here it is.
First UCL Fantasy R16 Team Selection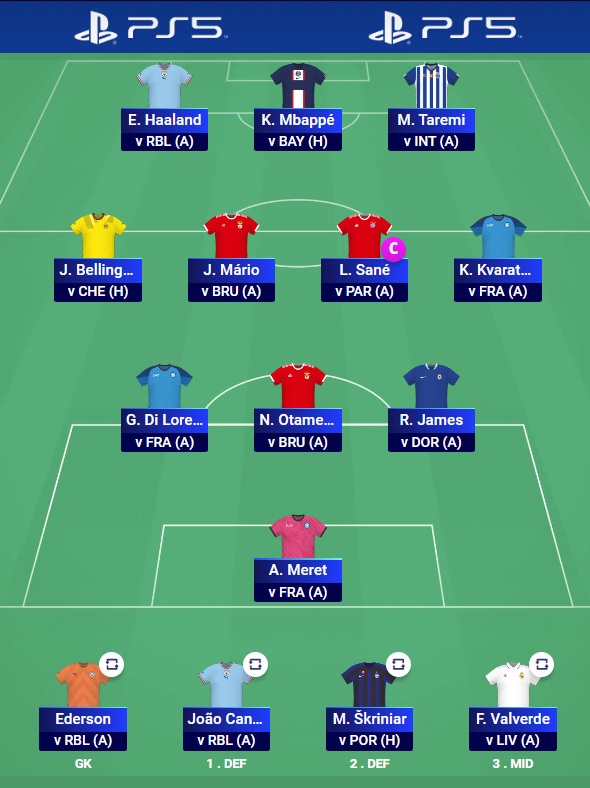 According to bookies Manchester City have the easiest fixtures, so triple City it is for now.
Otherwise, we tried to make a balanced team selection across many teams.
And Sané/Mbappé – Bellingham – Kvaratskheila – Haaland would be our captain sequence across four days of R16 (unless one of them hauls, of course).
How does your first draft look like? Feel free to share it in comments below.