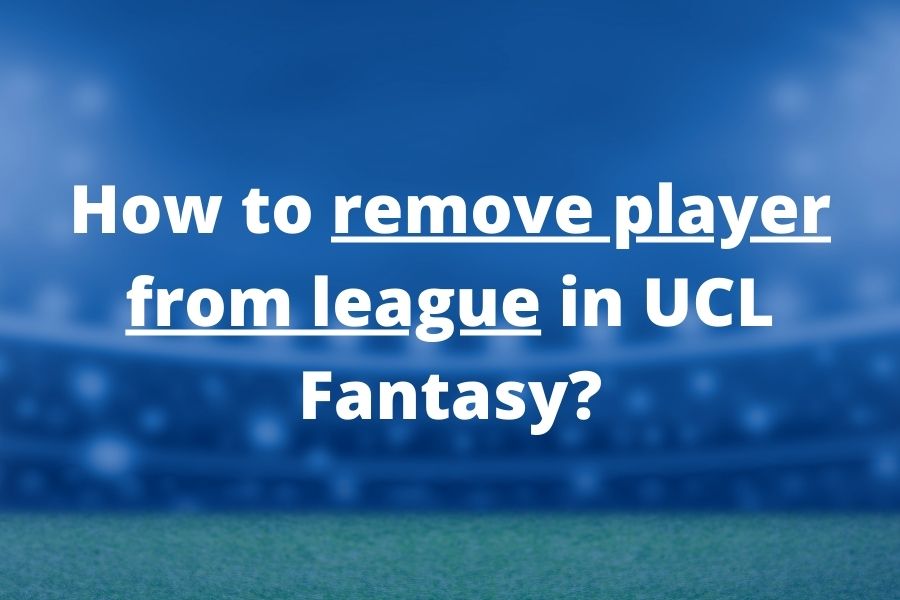 This simple article will guide you through the steps for removing a player from your UCL Fantasy league.
How to remove a player from the league in UEFA Fantasy Champions League?
You must be the owner (creator) of the league in question to remove a player. Members who have joined a league cannot remove other players.
Navigate to the 'Leagues' Tab on the Official UCL Fantasy Website
Find the league from which you want to remove a player (you must the manager/administrator of the league)
Click on "View League"
Click on the "Settings" wheel in the top right corner of the league
Here you can suspend any player from your league
Note: If you are on the UEFA App, the steps are the same.
Considerations and Tips:
Communication: Before taking such an action, it's generally good practice to communicate with the league members or the specific person in question if possible.
Timing: Keep in mind that removing a player can disrupt the dynamics of the league.
Fair Play: Ensure you are adhering to the principles of fair play and sportsmanship. Removing players without a valid reason could be considered poor conduct.
Further resources