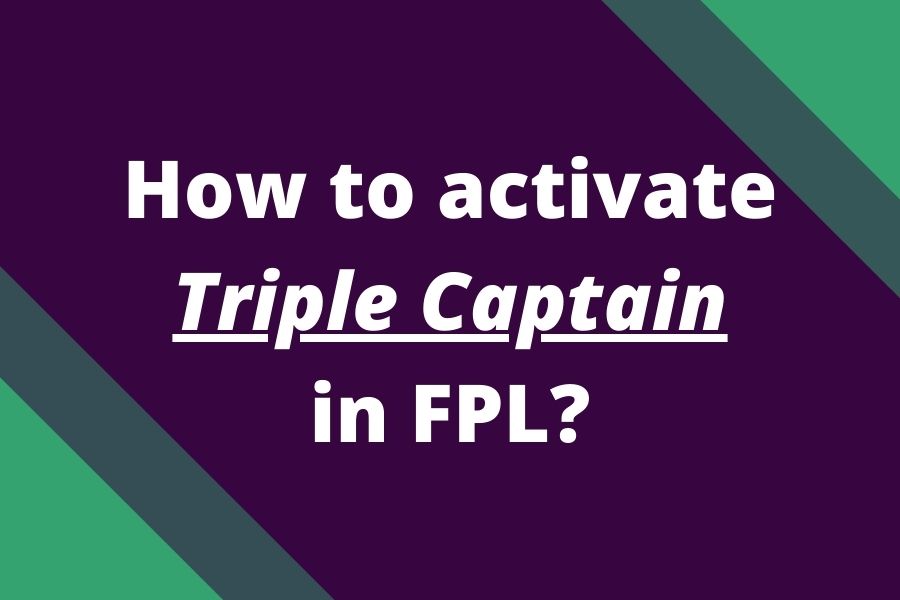 In this short guide, we will look at how to activate the triple captain chip in Fantasy Premier League.
This article is a part of our series: What is Triple Captain in FPL and how it works?
How to activate a triple captain in FPL?
Let's dive into our simple guide.
1. Go to my team
Open my team tab on the Official Fantasy Premier League website.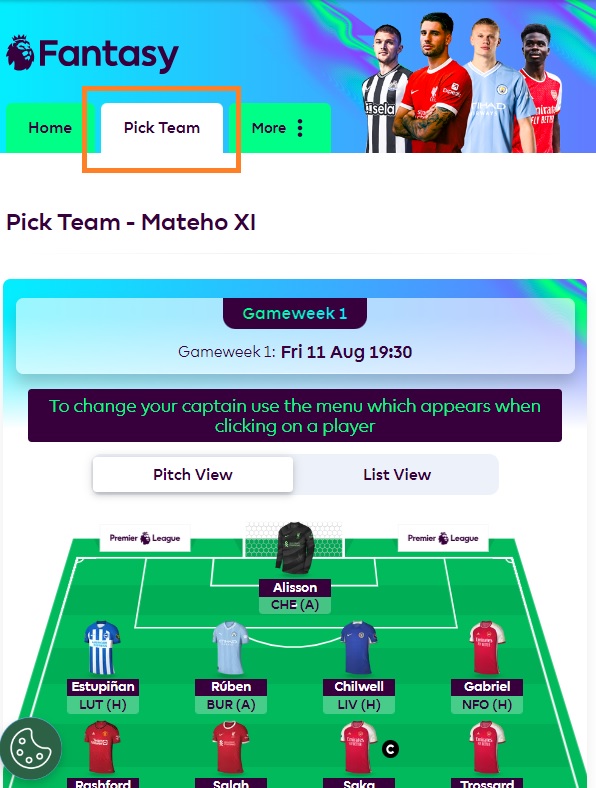 2. Scroll down to see your chips and activate triple captain
Scroll down, find all available chips, and tap on the Play button under the triple captain.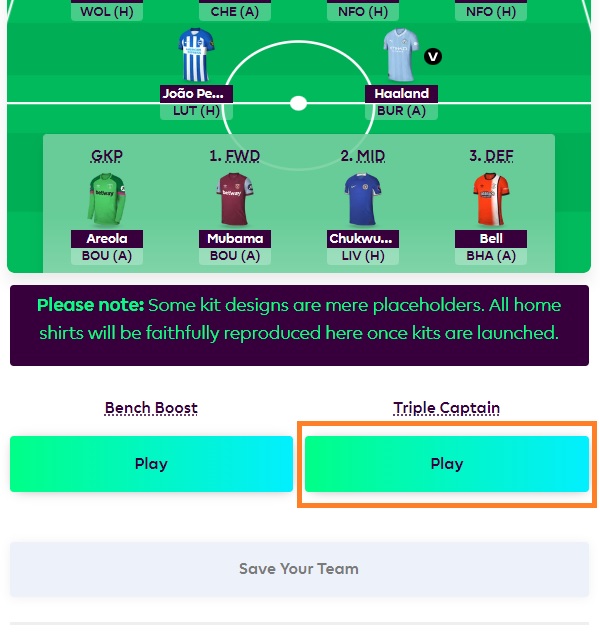 3. Save your team
Now you will see a captain circle on your player in reverse color – a black C in a white circle ("normal captain" is marked a white C in a black circle) – that is the sign that the triple captain chip is activated.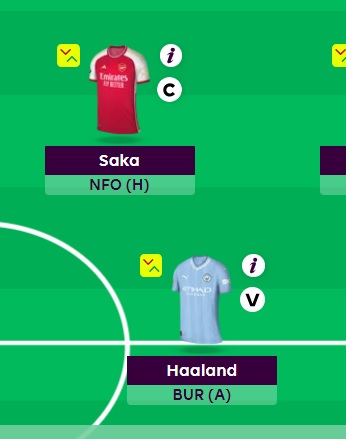 But you how confirm playing the triple captain by clicking on save your team.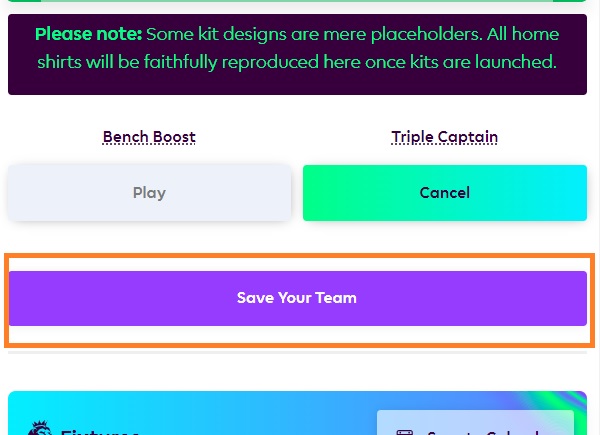 Can you cancel playing triple captain in FPL?
Yes, you can deactivate triple captain if you activated it by accident, or changed your mind about using this FPL chip.
Just go to your team, scroll down, hit cancel under the triple, and save your team.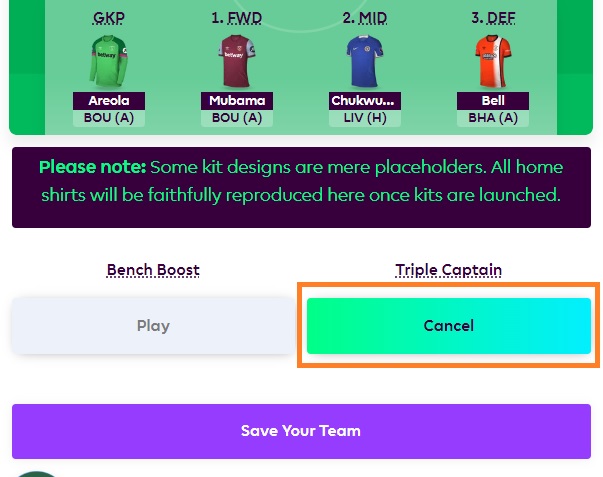 You can deactivate triple captain anytime before the deadline of the gameweek when you activated it. Once the deadline pass, you will not be able to deactivate the chip.
How to activate triple captain on FPL App?
Go to the Fantasy section of the App
Tap on Pick Team (under the following gameweek section)
Activate the triple captain
Save your team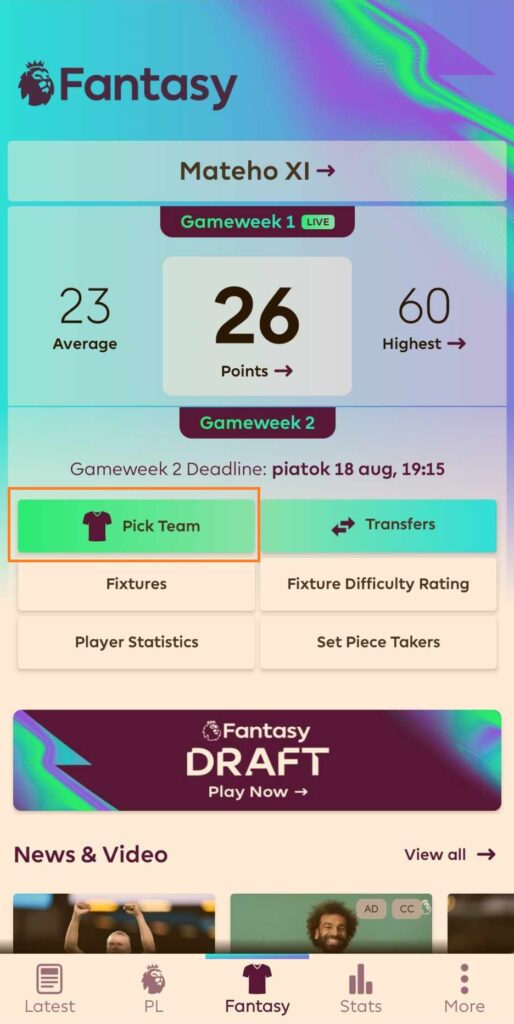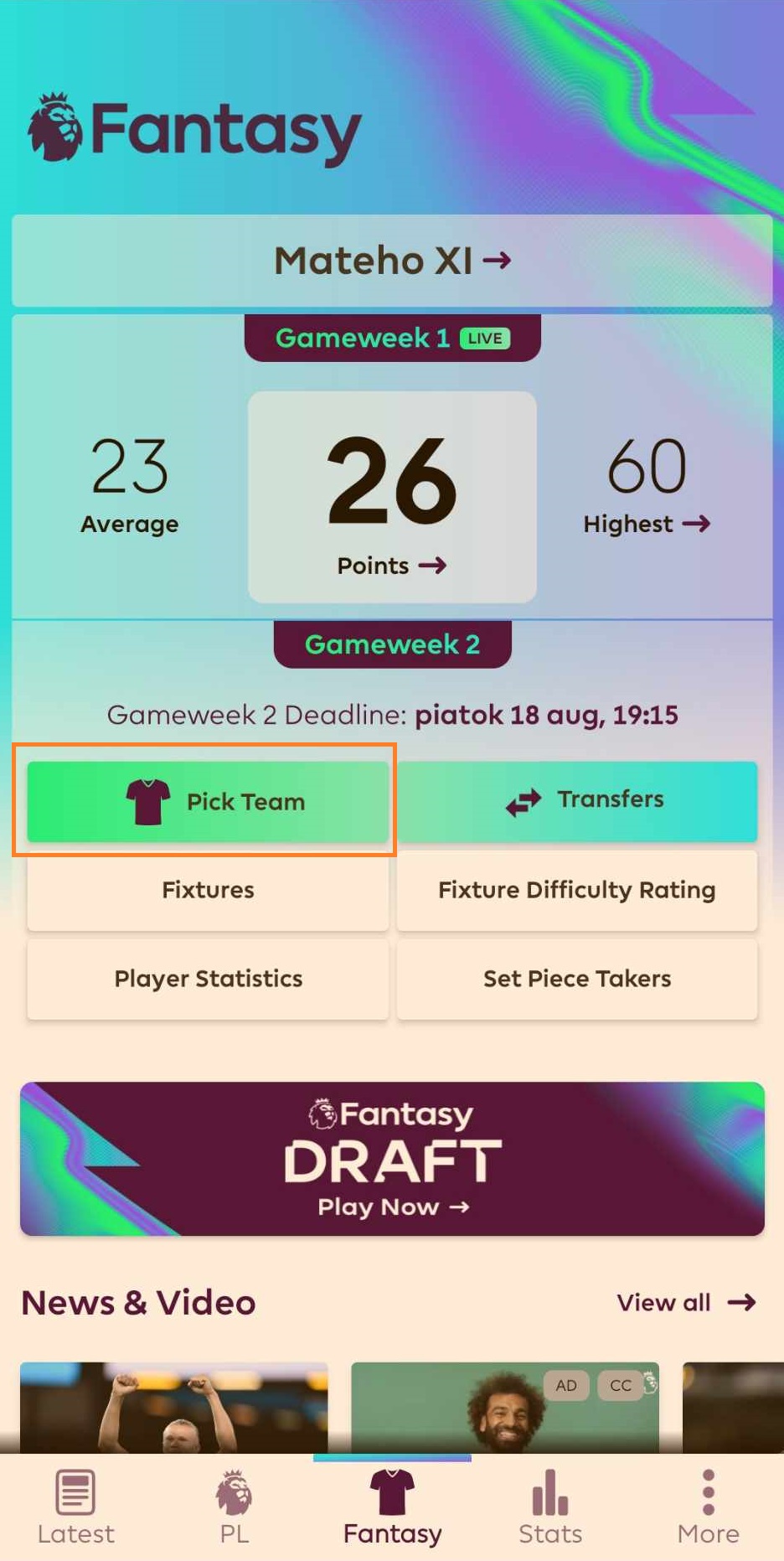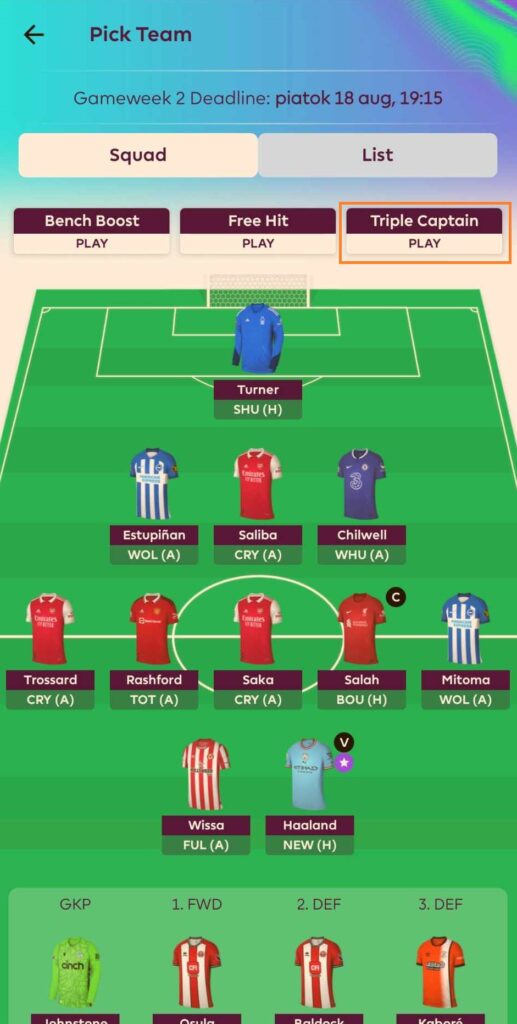 Can you activate triple captain and bench boost or wildcard or free hit at the same time?
No, you can use only one chip in one gameweek.
Tips when activating triple captain
Make sure your captain is no injury doubt or rotation risk during the gameweek when you activate triple captain
Make sure you choose your vice-captain wisely, just in case
Ideally, activate triple captain during the double gameweek when your captain (big heavy hitters) plays twice and against easy opositions
Read more: When to use triple captain in FPL?
Further Fantasy Premier League resources