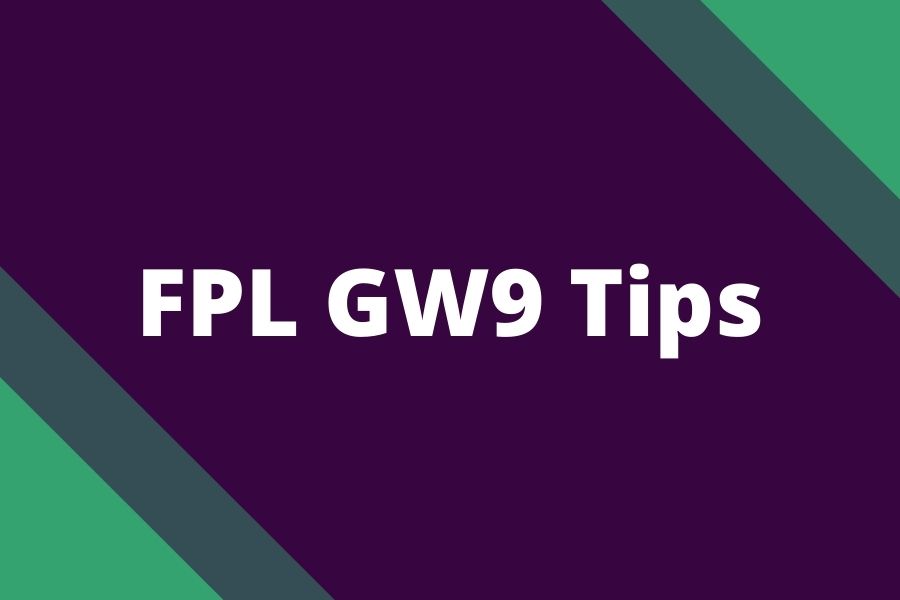 The previous gameweek of Fantasy Premier League brought mixed emotions for many fantasy managers. Some of them used their wildcard, but they did not get really spectacular results (unless they went for Son). Other aim to use their wildcard now in Gameweek 9. There is a lot to think about during the international break.
So, let's jump to our FPL GW9 Tips.
FPL Gameweek 9 Tips, Differentials and Transfer Targets
Save your transfer for the end of international break. You never know what will happen on international duty as some players might get injured.
If you have not used your Wildcard in GW8, you can do it now during international break or save it to GW13 (GW12 is blank for City and Arsenal, so Wildcard will help you get their players back) 
Note: Jesus is on 4 yellow cards. Something to have in mind if you own him 
Transfer Targets: Salah – if you bought De Bruyne last gameweek and have few money in the bank, switching back to Salah is easy move and you can captain him in GW9. Maddison – great fixtures from GW9. James – good fixtures for Chelsea, you will need at least one of their defenders
Gameweek 9 Differential: Bailey – he looks to be back in Aston Villa starting XI
Differential Captain: Kane – London derby is usually high scoring and Kane use to be involved. Or Maddison if you really want to go different.
Isak is likely out.

Isak replacements:

Toney, Darwin, Solanke
Fixtures to target in GW9
Fixtures to target in Gameweek 9 according to bookies odds.
Liverpool vs. Brighton: Liverpool 71 % to win, 40 % to score 2.5+ goals
Manchester City vs. Manchester United: City 71 % to win, 45 % to score 2.5+ goals
Leicester vs. Nottingham Forest: Leicester 52 % to win, 26% to score 2.5 goals
Crystal Palace vs. Chelsea – Chelsea 51 % to win, 21 % to score 2.5+ goals
Best Captain Pick in Gameweek 9
We will keep the captaincy section short..
According to our captaincy index, Mohamed Salah is the best captain in FPL GW9.
Haaland is the number two, and De Bruyne is the number three captain pick. 
What bookies odds say about Gameweek 9
As usual, we converted bookies odds into probabilities using our Odds to probability calculator, to assess the potential of gameweek 9.
Clean sheet odds for GW9
Liverpool is the most likely to keep a clean sheet in GW9. The red has a clean sheet probability of 45 %, which is the highest of all teams. Bookies also favor Manchester City (40 %) and West Ham (38 %) to do well defensively.
Bookies expect 5.02 clean sheets in gameweek 9. In last season, we were used to a rate of 5.58 per clean sheets gameweek. This season we have seen clean sheets at the rate of 4.25 clean sheets per gameweek. 
Due to correction in the number of clean sheets: Wolves, Newcastle
Wolves overperformed their defensive expectations the most from all teams. They should have kept 1.59 clean sheets instead of 3 according to our expected clean sheets table.
Due to an improvement in the number of clean sheets:  Leicester, Chelsea
Leicester underperformed their defensive expectations the most from all teams. They should have kept 1.45 clean sheets instead of 0 according to our expected clean sheets table.
You can see the expected clean sheets table and clean sheet odds for all Premier League teams here.
Goalscoring odds for GW9
Usual picture this season, Haaland leads our premier league goalscoring odds table with 54 % probability of scoring a goal in GW9. 
Salah is second with 40 % probability of scoring. 
FPL GW9 Team - scout team
Now let's look at our FPL team for GW9. Salah is our GW9 captain.
Salah (C)

12.9 m | BHA (H)
We hope our FPL GW9 tips helped you to gather some useful information before the Gameweek 9 deadline.
Join our Fantasy Football Reports League if you haven't already with a league code of zte1cv. Or click the auto-join here.
Good luck in FPL GW9!
Further reading: FPL Tips for success