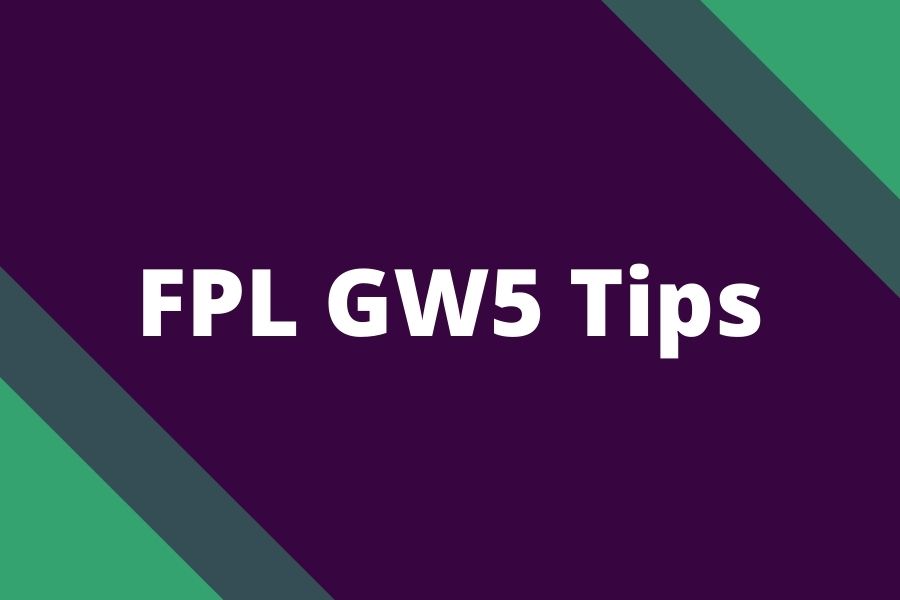 A busy schedule is here and we have GW5 in midweek. So, let's move on to our tips for Gameweek 5 of Fantasy Premier League.
Do not use your wildcard if you do not have to
If you still have Neto, just give the Bournemouth game and then sell him
Salah blank in GW4 was unfortunate, but he could really have a great number of chances to haul against BOU. He is a good captain option for GW5
If you have 2 free transfers and really do not know what to do, it is okay to do nothing and burn a transfer. If your team is in optimal shape, you do not need to change anything
Expect a lot of rotation in coming gameweeks, make sure you have bench in correct order each gameweek. Read more: FPL Bench Order Guide.
FPL GW4 weekly summary: eye test + players who impressed
Best captain picks in Gameweek 5
We narrowed down our list of captaincy picks to three players using our Captaincy Index.
You can read our full captaincy analysis for GW5 here.
According to the Captaincy Index, Haaland is the best captain in GW5.
Salah is the number 2 captaincy pick and De Bruyne number 3 captaincy pick. 
What bookies odds say about GW5
As usual, we converted bookies odds into probabilities using our Odds to probability calculator, to assess the potential of gameweek 5.
Clean sheet odds for GW5
Manchester City is the only team with a probability of a clean sheet higher than 50 % in GW5. According to bookies odds, Citizens should keep a clean sheet with 60 % probability. They are followed by Arsenal and Liverpool.
So this is where we should be looking for clean sheets in the next round of FPL.
Bookies expect 5.27 clean sheets in gameweek 5. In the last season, we were used to a rate of 5.58 clean sheets per gameweek. So far this season we have seen 5.25 clean sheets per gameweek.
Newcastle and Brighton are due to the correction in their clean sheet count, we expect both teams to concede goals in the upcoming gameweeks.
Due to correction in the number of clean sheets: Newcastle, Brighton
Brighton overperformed their defensive expectations the most of all teams. They should have kept 1.11 clean sheets instead of 3 according to our expected clean sheets table.
Due to an improvement in the number of clean sheets: Aston Villa, Everon
Aston Villa underperformed their defensive expectations the most from all teams. They should have kept 1.46 clean sheets instead of 0 according to our expected clean sheets table.
You can see the expected clean sheets table and clean sheet odds for all Premier League teams here.
Goalscoring odds for GW5
Haaland (62 %), Alvarez (47 % and Salah (43 %) dominates the goalscoring odds for GW5. 
These are the players that bookies expect to most likely score in GW5.
You can look at all most likely GW5 goalscorers here.
FPL GW5 Team - scout selection
Now let's look at our FPL team for GW5. 
Haaland (C)
11.8 m | NFO (H)

We hope our FPL GW5 tips helped you to gather some useful information before the deadline.
Join our Fantasy Football Reports League if you haven't already with a league code of zte1cv. Or click the auto-join here.
Good luck in FPL GW5!