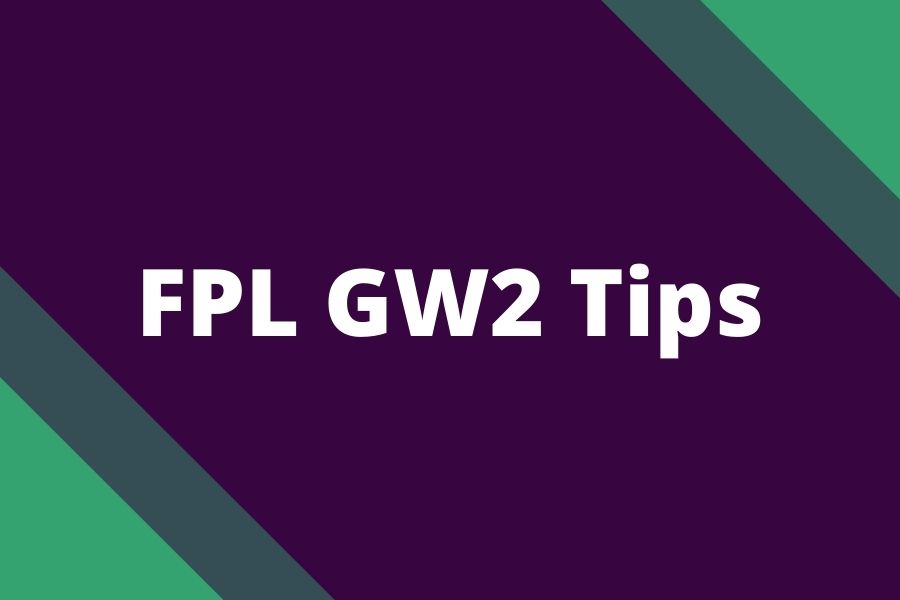 The first gameweek of the new Fantasy Premier League season is now over. And it was a pretty high-scoring gameweek, especially for managers that own Salah and Haaland.
On the other hand, Son and Kane's owners are disappointed, but it is important to not make conclusions just after one week of data and one performance. 
However, it is time to stop flying in the sky and get back to the Earth. 
So, here is one very important tip for you, FPL managers, from the very beginning of the article.
Keep your emotions in check. Do not make emotional decisions – rage transfers and do not chase points from previous GW.
That would very likely hurt your score in the next round. Calm down, take a deep breath and use logic instead. From a mathematical point of view, the FPL is a chaotic system. 
The Chaos Theory shows us that chaotic systems can be predictable. But just for a while. Then randomness appears again. So do not let the randomness of the first gameweek to disrupt the strategy you set up before the beginning of the season. And do not tear apart your team just to bring in some players that (maybe just randomly) hauled in GW1.
Read more: 4 Books that will help you improve your FPL skills
That being said, let's continue to other FPL GW2 tips.
Opportunity for our readers: Do you want to be part of our team and become a content writer for Fantasy Football Reports? If you are interested in writing FPL content for (with) us, read our article about expanding our team here to see if you qualify. Then send us an email! We are looking forward to cooperation!
Lessons learn from GW1 a GW2 of previous season
To be a successful FPL manager (or an investor, trader… anyone who deals with probabilities on daily basis) you should learn from the past. Similar situations and similar patterns happened in the past and they could easily happen in the future again. 
Let's look what happen in GW1 of previous season and then compare it with the full season:
Fernandes scored hattrick = 20 points in GW1. In the remaining 37 gameweek, he was averaging just 3.54 points per match. Lesson learned? Do not chase big scores from xG overperformers in GW1  
Pogba had 4 assists in GW1, but was a terrible FPL asset after that
Antonio and Benrahma went crazy in first 4 gameweeks. (Similar to DCL and Pukki party few seasons ago). They performed poorly in he rest of the season. So, Mitrovič could be a trap. It could be just another Pukki, DCL, Antonio party, where a player scores big in the first 3-4 gameweeks and then go silent till the rest of the season.
Dennis and Callagher emerged as a budget options, but they could only keep their form during the first half of the season
It only shows how high variance was in the GW1 compared to the rest of the season. The main idea is:
Do not draw conclusions about the 2022/23 season just from one gameweek of data. What you have seen was just a variance.
Try to save free transer for the next round – you will have more data after GW2 and bigger flexibility with 2 free transfers
Unless your team is in terrbile shape already, avoid wildcarding this early. Wait for a fixture swing.
Stick to your strategy and plan you had before GW1. Eliminate the noise.
Be patient with players that blanked. Even players like Son and Kane do not score hauls every gameweek. Give them more time.
Past performance is never a guarantee of future results. 
Play the long game. You cannot predict short-term results, but you can estimate which players will do well in the long run.
And as we mentioned at the beginning of the article, keep you emotions in check and do not make rage transfers
Here is our list of transfer targets for GW2:
Haaland
Second Manchester City defender (Dias) assuming you own Cancelo
Darwin – assuming you are not on 3 Liverpool players already. If you have Liverpool triple up (like Salah, TAA, Robertson or Salah. TAA, Diaz) stick with it
We used our Captaincy Index to find the best captain for FPL GW2.
According to this, Mohamed Salah is the best captain option for GW2. Haaland is the number 2 captain pick and De Bruyne number 3.
Read full article: FPL GW2: Best Captain Picks.
As always, in preparation for GW2, we looked at bookies odds and converted them into probabilities with our Odds to probability calculator.
Regarding the goalscoring odds, Haaland has a 64 % probability of scoring a goal in GW2 – the highest of all players.
Bookies also heavily favor Salah to do well. He has a 50 % probability of scoring a goal in GW2.
Check the Premier League Goalscoring Odds for GW2 here. 
Regarding the clean sheet odds, bookies expect 5.72 clean sheets in GW2 – more than in GW1 and more than we were seeing in an average gameweek during the previous season.
So this could be a good gameweek for clean sheets. 
Manchester City, Liverpool, and Wolves are the teams that are most likely to keep a clean sheet in the GW2. 
Check Premier League Clean Sheet odds for GW2 here.
We also introduced Expected clean sheets that measure how many clean sheets a team should have kept based on bookies odds vs. how many clean sheets the team actually kept. However, this table will be more telling after a few more gameweeks.
Also, do not forget to follow us on Twitter (@FplReports). We regularly post Bookies Odds and other FPL stuff there as well. 
FPL GW2 Team: Scout squad
Hopefully, all important things about the Fantasy Premier League GW2 were said. Now, let's look at our FPL team for GW2.
Our scout team for GW2 is the same as our FPL GW2 Wildcard Team, so you can find it in that article.
This team is just inspiration for managers that really really want to play wildcard in GW2. 
However, our main advice is: if you can save the wildcard for later and use it for tactical reasons. Read more about that in the article: 3 essential tips for effective use of Wildcard in FPL.
We hope our FPL GW2 tips helped you to gather some useful information before the deadline. Remember our advice from the very beginning: keep your emotion in check and you will do fine. 
And join our Fantasy Football Reports League if you haven't already with a league code of zte1cv. Or click the auto-join here.
In the end, if you are looking for further FPL reading about managing your FPL team, take a look at this article: 7 key tips for Fantasy Premier League success. I shared some of FPL ideas that helped me to finish 2 times in a row in the top 1K of FPL there.
Good luck in FPL GW2!