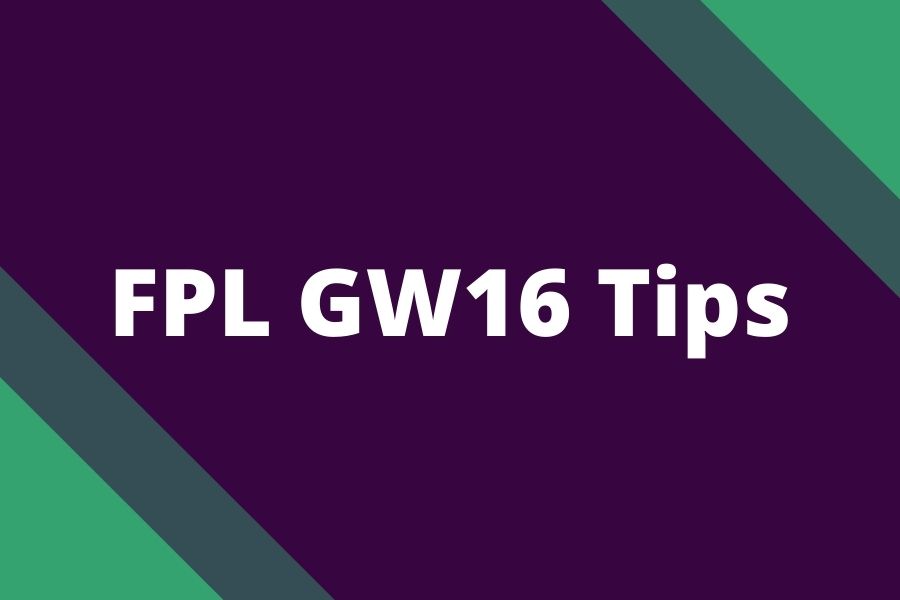 Busy schedule continues and FPL Gameweek 16 is here. Fantasy Premier League managers have some tough dilemmas before the deadline.
So, let's quickly jump to our FPL GW16 Tips with the best picks, fixtures, transfer targets, odds, captain picks, and team selection
1. Fantasy Premier League Gameweek 16 Tips
If you had a bad gameweek in GW15 (or got eliminated in the FPL cup), do not take it too emotionally. Keep your emotion stone cold and start preparing your squad for Gameweek 16.
You should have already your Blank Gameweek 18 strategy figured out. But in case you have not, we advise navigating blank gameweek 18 with free transfers and saving free hit for later. So try to prepare your squad in a way, that would allow you to have 2 free transfers before GW18.
Focus on Chelsea, Newcastle, Arsenal, West Ham, and Liverpool players. Newcastle and Chelsea have great fixture swings which opens some opportunities.
Team news
Wait for Son injury news, there are still no information on how serious it could be and whether he is fit for GW16
Areola's injury is not serious, he is expected to be back soon
Mbeumo injury news
Bryan Mbeumo is out for a few weeks. Here are quotes from Thomas Frank: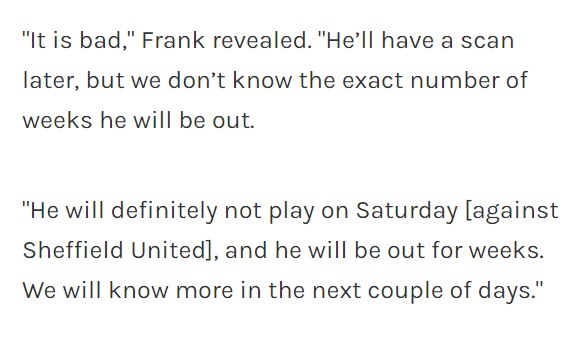 Best Mbeumo replacements
Find out our recommended Mbeumo replacements in our article: Best Mbeumo replacements for Gameweek 16.
Some popular picks on 4 yellow cards (1 card from 1-game suspension)
Cash
Digne
Douglas Luiz
Charlie Taylor
Sterling
Hwang Hee-Chan
Udogie
Trippier
Bruno Fernandes
Grealish
Doucure
Branthwaite
Kaboré
2. Key players to pick and transfer tips for FPL GW16
Key players to pick
Haaland – the best player in the game
Salah – great form
Saka, Odegaard – aim to have at least one Arsenal midfielder
Gabriel/Saliba/Raya –  have at least one Arsenal defensive player
Trippier – amazing fixtures on the horizon
Gordon – if he is fit, he could be absolute gold during Newcastle's fixture run
Bowen/Kudus
Watkins
Transfer targets
Dubravka – Pope replacement, you could transfer out Turner and keep Areola on the bench
Reece James
Palmer – great fixture run for Chelsea
Sterling/Fernandes – as differentials
Who to transfer out
Mbeumo
Diaby
Pope
Cash
Turner
3. Fixtures to target in Gameweek 16
In which fixtures we could expect a lot of fantasy points? These are the fixtures to target in Gameweek 16 according to bookies odds.
Luton vs. Manchester City: Citizens 85 % to win, 56 % to score 2.5+ goal
Brighton vs. Burnley: Brighton 64 % to win, 37 % to score 2.5+ goal
Crystal Palace vs. Liverpool: The Reds 60 % to win, 34 % to score 2.5+ goals
Man. United vs. Bournemouth: The Red Devils 60 % to win, 33 % to score 2.5+ goals
Find 2.5+ goals odds for all teams in our article: Premier League Over 2.5 Goals Odds.
Teams with bad defensive stats (the season):
You can target players playing against them.
Luton (38.30 xGC)
Sheffield United (37.24 xGC)
Bournemouth (29.74 xGC)
Teams with bad defensive stats (last 30 days):
Luton (10.42 xGC)
Chelsea (10.24 xGC)
Tottenham (8.95 xGC)
Source: Understat
4. Updated watchlists: Best players to pick in Gameweek 16 and beyond
We also looked at players from each position: goalkeepers, defenders, midfielders, and forwards and updated our watchlists.
We examine which players are best picks in each price bracket: budget enablers, midpriced picks, and premium options. Check our watchlists with our ratings and comments here:
5. Best captain pick in FPL GW16
According to our captaincy index, Haaland is the best captain in FPL Gameweek 16 with a captaincy index score of 1.98.
Salah (captaincy index score 1.79) is the number 2 captaincy pick and Fernandes (1.43) is number 3.
If you are looking for a differential captain, you could consider Saka or Alvarez/Foden.
6. What bookies odds say about Gameweek 16
As usual, we converted bookies odds into probabilities using our Odds to probability calculator, to assess the potential of GW 16.
Clean sheet odds for GW16
Man. City (54%) has the highest probability of a clean sheet in GW16. Bookies also favor Brentford and Brighton (36 %) to likely keep a clean sheet in GW 16. However, we would be careful about Brighton clean sheet prediciton as they have not keep any clean sheet this season yet.
Bookies expect 4.72 clean sheets in gameweek 16. In last season, we were used to a rate of 5.45 per clean sheets gameweek. This season we have seen clean sheets at the rate of 4.13 clean sheets per gameweek.
Clean sheets are on the decline in the 2023/24 season.
Expected clean sheets
Due to correction in the number of clean sheets: Newcastle, Crystal Palace
Newcastle overperformed their defensive expectations the most of all teams. They should have kept 4.47 clean sheets instead of 6 according to our expected clean sheets table.
Due to an improvement in the number of clean sheets: Brighton, West Ham
Brighton underperformed their defensive expectations the most from all teams. They should have kept 3.91 clean sheets instead of 0 according to our expected clean sheets table.
You can see the expected clean sheets table and clean sheet odds for all Premier League teams here.
Goalscoring odds for GW16
As usual, Haaland leads the goalscoring odds table for GW16. Check all odds of scoring a goal here: Premier League Goalsocring Odds.
7. FPL GW16 Team Selection
Now let's look at our FPL scout team selection solely for GW16. Haaland is our captain.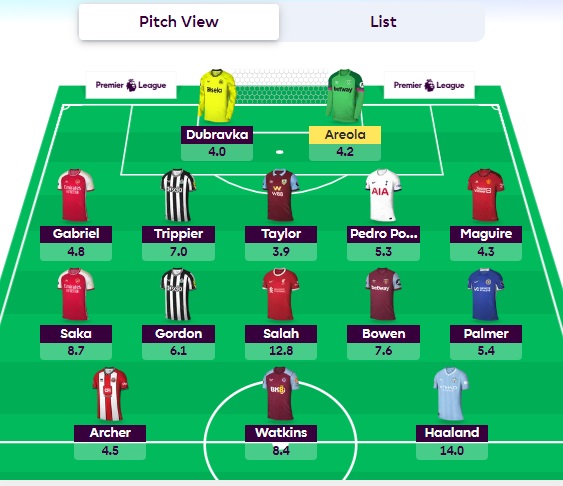 8. Fantasy Premier League Tips
Find more tips, strategies and picks for Fantasy Premier League in these articles:
We hope our FPL GW16 tips with the best picks, fixtures, transfer targets, odds, captain picks, and team selection helped you to gather some useful information before the Gameweek 16 deadline.
Feel free to JOIN our Fantasy Football Reports mini-league by clicking this link or using our league code ti56kl.
Good luck in FPL GW16!