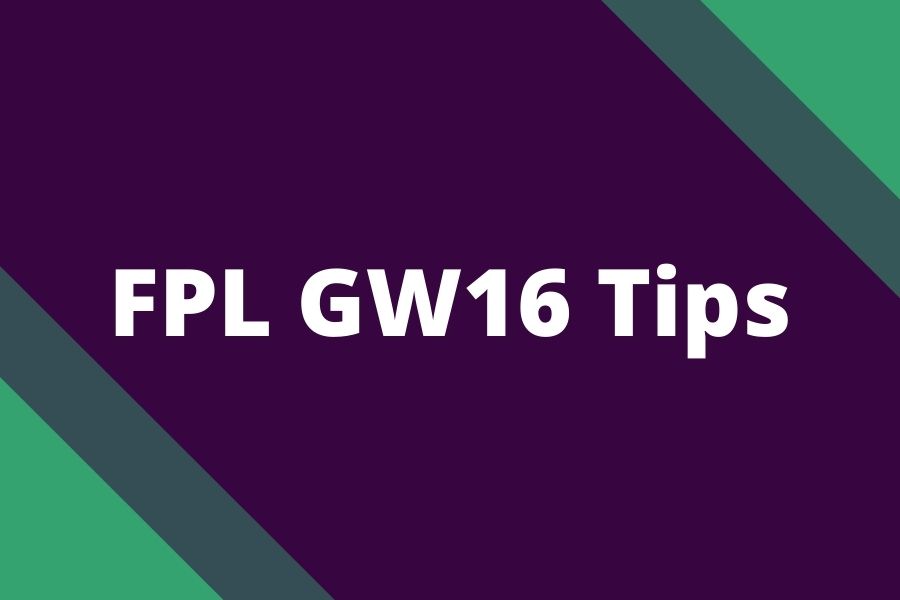 Gameweek 16 – the last round of Fantasy Premier League football before the World Cup 2022 begins. FPL managers can ease their minds a bit and then come back stronger, well rested, and with a fully focused mind again before boxing day.
Or perhaps play FIFA World Cup 2022 Fantasy meanwhile.
Nevertheless, let's jump to our FPL GW16 Tips with transfers targets, captain, odds, and team selection.
If you had a bad gameweek in GW15 (or captained Cancelo as I did), do not get too emotional. Take a few days break from FPL but go back on Friday to make your moves for Gameweek 16
Do not wait for team news very close to deadline, and make your moves early, in order to avoid server crash again
If a server crash happens again and you are unable to make your moves through the FPL website, try the mobile app instead – so install it and login way earlier before the deadline and have it ready
If you have your Wildcard left – use it now as your free hit, we all get unlimited transfers after GW16
Do not forget there are EFL Cup games midweek, so watch out for potential injuries – and rotation hints.

Cancelo

should serve his one match ban in the cup game, so should be ready to play against Brentford.
Transfer Targets for GW16:

Salah

(captaincy candidate),

Haaland

(if you sold him),

Perišič

(great pick if he plays up top against Leeds),

Nunez

(if your forward line have issues and injuries)
You can take few punts for GW16, solely for this gameweek
Gameweek 16 Differential:

Robertson

Differential captain for GW16. Nunez
Fixtures to target in GW16
In which fixtures we could expect a lot of fantasy points? Fixtures to target in Gameweek 16 according to bookies odds:
Manchester City vs. Brentford: Man City 84 % to win, 60 % to score 2.5+ goals
Liverpool vs. Southampton: The Reds 78 % to win, 52 % to score 2.5+ goals
Wolves vs. Arsenal: The Gunners 62 % to win, 31 % to score 2.5+ goals
Tottenham vs. Leeds: Spurs 60 % to win, 33 % to score 2.5+ goals
Best captain pick in FPL Gameweek 16
We will keep the captaincy section short once again.
You cannot go wrong with Haaland captain, that's what this season taught us.
However. our captaincy index has another favorite for gameweek 16 captaincy.
According to our captaincy index, Salah is the best captain pick in FPL GW16 with an index score of 1.92.
Haaland is its number 2 captain with a score of 1.66 and Kevin De Bruyne is the third pick with a score of 1.46.
What bookies odds say about GW16
As usual, we converted bookies odds into probabilities using our Odds to probability calculator, to assess the potential of gameweek 16.
Clean sheet odds for GW16
Manchester City (52 %) is the only team with a probability of a clean sheet in GW16 higher than 50 %. Bookies also favor Liverpool (44 %) and Arsenal (40 %) to keep a clean sheet in gameweek 16.
Bookies expect 5.09 clean sheets in gameweek 16. In last season, we were used to a rate of 5.58 per clean sheets gameweek. This season we have seen clean sheets at the rate of 5.13 clean sheets per gameweek.
Due to correction in the number of clean sheets: Newcastle, Leicester
Newcastle overperformed their defensive expectations the most from all teams. They should have kept 3.8 clean sheets instead of 6 according to our expected clean sheets table.
Due to an improvement in the number of clean sheets: Southampton, Leeds
Southampton underperformed their defensive expectations the most from all teams. They should have kept 2.49 clean sheets instead of 1 according to our expected clean sheets table.
You can see the expected clean sheets table and clean sheet odds for all Premier League teams here.
Goalscoring odds for GW16
Regular picture. Haaland (61 %) leads any time goalscorer odds table for GW16. Salah and Alvarez (41 %) follow.
You can look at all most likely goalscorers here.
Now let's look at our FPL team selection for GW16. Salah is our captain. 
Salah (C)

12.7 m | SOU (H)
Martinelli
6.8 m | WOL (A)

We hope our FPL GW16 tips helped you to gather some useful information before the deadline.
Join our Fantasy Football Reports League if you haven't already with a league code of zte1cv. Or click the auto-join here.
Good luck in FPL GW16!
Further reading: FPL Tips for success