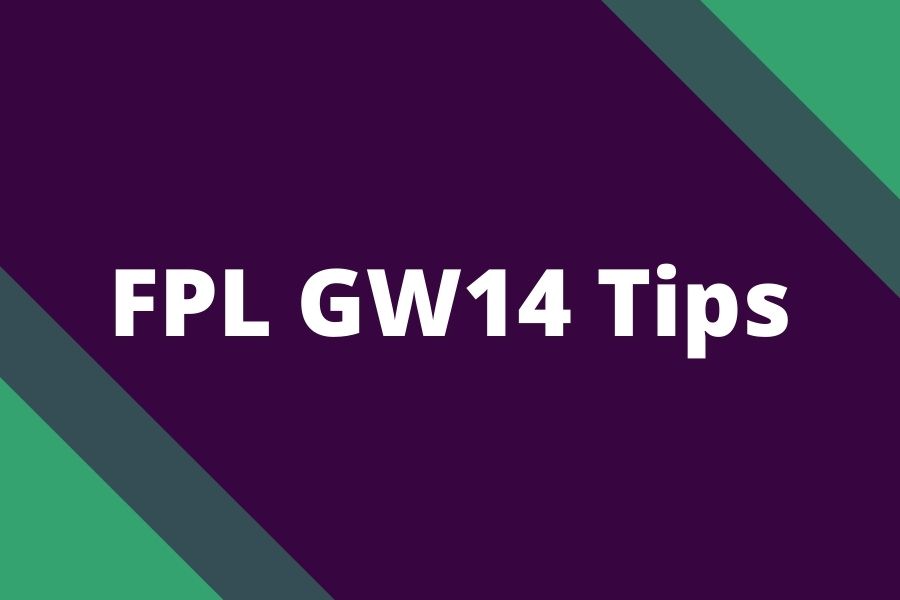 Gameweek 14 is here but it is not an easy time for Fantasy Premier League managers as gameweek are coming in quick succession during this tight schedule. We will likely see a lot of rotation and perhaps (but hopefully not) some injuries as well.
However, when playing FPL, you must always think of all events in terms of probabilities. And no matter how bad your gameweek was, you have to keep going.
So, here are our FPL GW14 Tips.
If you still have your wildcard, what do you waiting for, use it as soon as possible. After GW16 we all get unlimited transfers.
In your planning, focus solely on GW14 – GW16 period. Pick players who have great fixtures in that run.
Triple City looks like a no brainer
Do not overlook Arsenal players
Give Salah another chance
Transfer Targets:

Foden

,

Saka

,

Kane

GW14 differential:

Wilson

Differential captain for GW14:

Son
Fixtures to target in GW14
In which fixtures we could expect a lot of fantasy points? Fixtures to target in Gameweek 14 according to bookies odds:
Arsenal vs. Nottingham: Arsenal 81 % to win, 51 % to score 2.5+ goals
Leicester vs. Manchester City: City 76 % to win, 50 % to score 2.5+ goals
Liverpool vs. Leeds: Liverpool 73 % to win, 50 % to score 2.5+ goals
Bournemouth vs. Tottenham – Tottenham 57 % to win, 28 % to score 2.5+ goals
Best captain pick in FPL Gameweek 14
We will keep the captaincy section short. We think that Haaland is a safe captain pick for each match between now and GW16.
However, our captaincy index (the system we developed) has a different idea about the best Gameweek 14 captain pick. The system got burned last gameweek when it picked Salah over Haaland…
According to our captaincy index, Mohamed Salah is the best captain pick in FPL GW14 with an index score of 1.82.
Haaland is its number 2 captain with a score of 1.79. Son is the third pick with a score of 1.37.
What bookies odds say about Gameweek 14
As usual, we converted bookies odds into probabilities using our Odds to probability calculator, to assess the potential of gameweek 14.
Clean sheet odds for GW14
In FPL GW14, Arsenal has the highest chance of a clean sheet again (53 % ). Bookies also favor Man City (42 %) and Liverpool (38 %) to keep a clean sheet in GW14.
Bookies expect 5.07 clean sheets in gameweek 14. In last season, we were used to a rate of 5.58 per clean sheets gameweek. This season we have seen clean sheets at the rate of 5.23 clean sheets per gameweek.
Due to correction in the number of clean sheets: Newcastle, Manchester United
Newcastle overperformed their defensive expectations the most from all teams. They should have kept 3.13 clean sheets instead of 5 according to our expected clean sheets table.
Due to an improvement in the number of clean sheets: Southampton, Crystal Palace
Southampton underperformed their defensive expectations the most from all teams. They should have kept 2.12 clean sheets instead of 1 according to our expected clean sheets table.
You can see the expected clean sheets table and clean sheet odds for all Premier League teams here.
Goalscoring odds for GW14
Haaland (60 %), Jesus (47 %) and Salah (46 %) are most likely to score a goal in FPL GW14 according to bookies any time goalscorer odds. 
You can look at all most likely goalscorers here.
FPL Gameweek 14 Team selection
Now let's look at our FPL team for GW14. Salah is our captain as we will respect the decision of our captaincy index.
Salah (C)

12.8 m | LEE (H)
Martinelli
6.8 m | NFO (H)

Hopefully, our FPL GW14 tips will help you get better insight and that you gathered some useful information before the gameweek 14 deadline.
Join our Fantasy Football Reports League if you haven't already with a league code of zte1cv. Or click the auto-join here.
Good luck in FPL GW14!
Further reading: FPL Tips for success