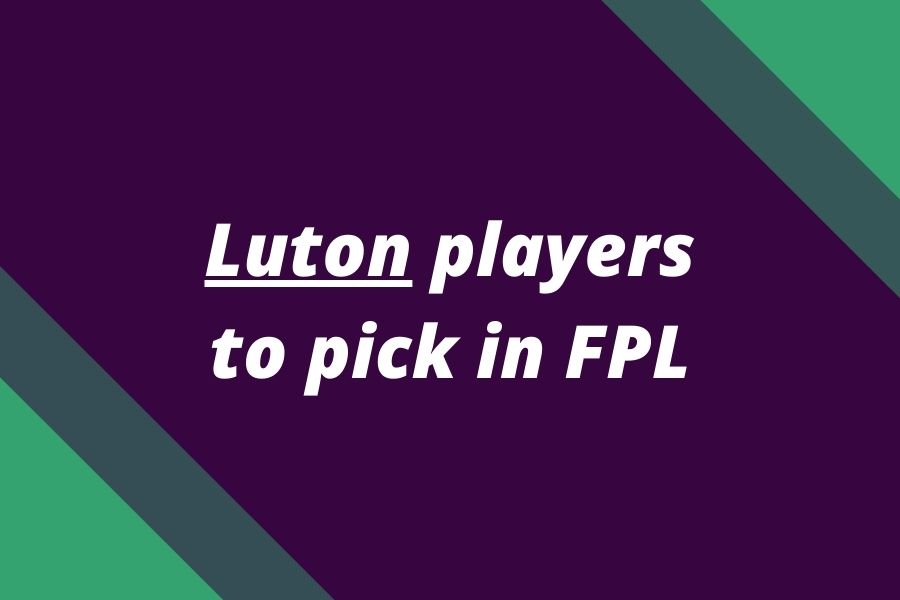 Which Luton players should you consider for your Fantasy Premier League team in the Double Gameweek 7?
Note: Similar to Burnley, Luton has not really shown much this season. When we look at the data before GW6, they have the 4th lowest xG of all teams this season according to Understat. So attacking-wise, they do not create a lot of chances, so do not expect many attacking returns from them in the double gameweek 7. But still, it's a bit better than Burnley. 
Defensively, they are 5th worst for xG conceded despite playing one game less than other teams (apart from Burnley), so do not expect clean sheets from their cheap defenders.
Best Luton players for Double Gameweek 7
Bell, Kaboré (4m, Defenders) – 1/10
cheap budget enablers. If you have Bell or Kaboré in your team, you could play them in DGW7.
Kaboré plays in a more advanced position but is not always guaranteed to start as Bell
But clean sheet chances are still very low despite good fixtures. The Burnley game has some small clean sheet potential as Burnley has the lowest xG among all teams this season.
Nakamba (4,4m, Midfielders)
your bench fodder if you do not aim to play on 5 midfielders and consider playing bench boost in GW7
He is a defensive mid, so do not expect attacking returns, only 2 pointers (occasionally 3)
Nakamba could be your bench fodder even after double gameweek 7 if you do not want to play on 5 midfielders – however 3-5-2  formation currently looks like the way to go given many amazing midfield options we have
Morris (5.5m, Forward) – 4/10
The main man for Luton in the previous season in the Championship with 20G + 7A
Talisman, already with 1G + 1A
On Penalties
Up to GW10 fixtures look good
But you must accept that Luton will not score many goals
If you are brave enough, he could be your differential captain in double gameweek 7, but it will be hard to justify it when Haaland plays Wolves in GW7
Goalkeepers, defenders, midfielders & forwards to pick in FPL
Also, find the best players for your FPL team based on their position.