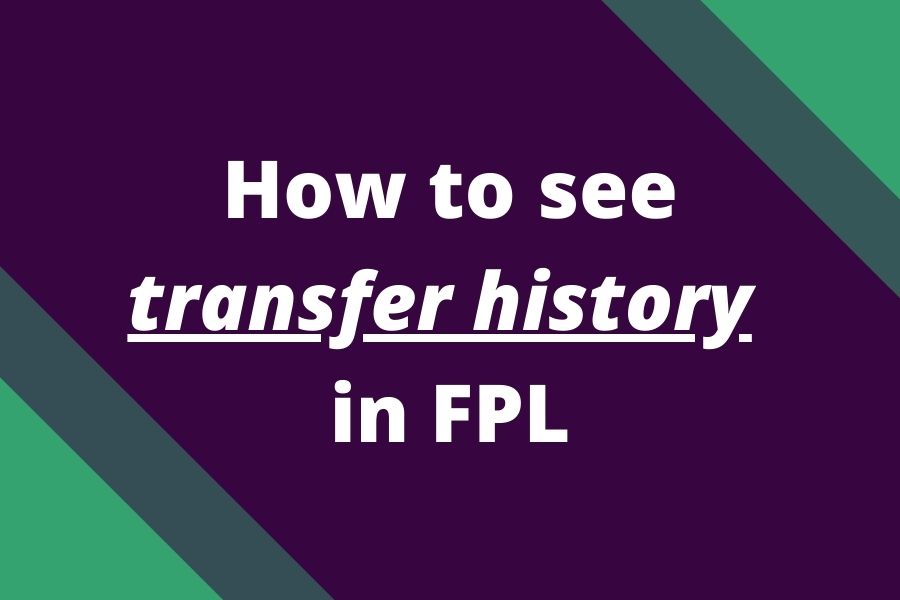 If you want to succeed in Fantasy Premier League, it is necessary to evaluate your previous steps, and transfers and learn from them.
It will help you find good moves you made, bad moves you made and determine what you should have done differently.
It is a constant process of learning and improving that will help you beat your mini-league rivals in FPL.
This article is a part of the series: How do transfers work in FPL?
So, can you see your transfer history?
How to see your FPL transfer history
1. Open your team and scroll down
Just open your team under points, pick team, transfers, or leagues, and scroll down to the transfers and finance section. Then tap transfer history.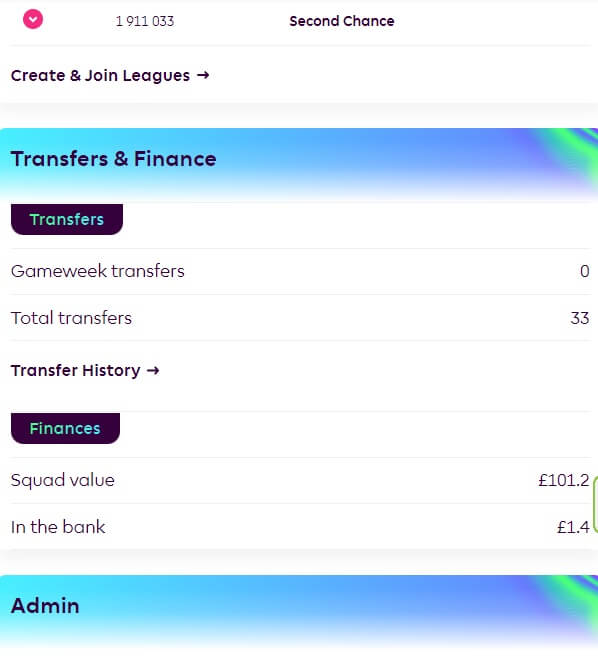 2. See your FPL transfer history
This is where you can see the transfer history for your FPL team. You can check it for your team, or for teams of your rivals in mini-leagues as well (but for rivals only transfers up to the last deadline).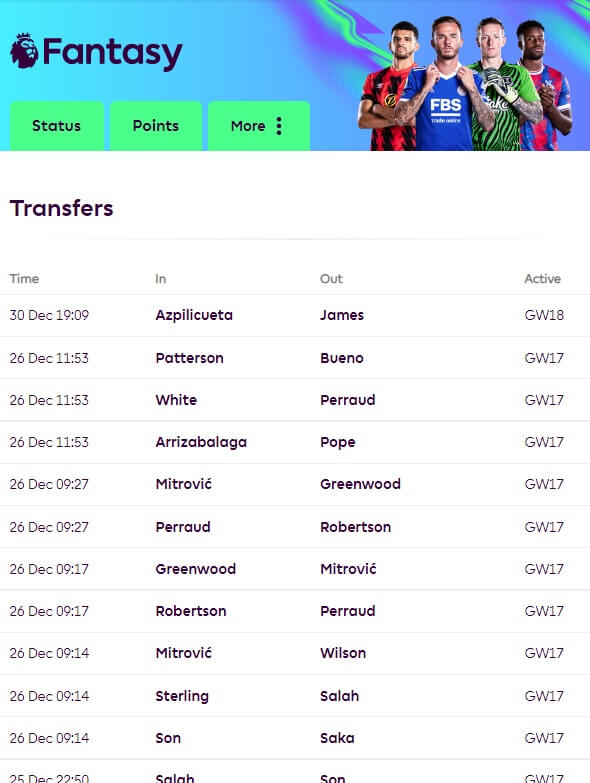 An alternative way to check transfer history
Another (quicker way) to check your team's or your rival's team transfer history is to click on transfers at the top next to your gameweek points. The same transfer history page will appear.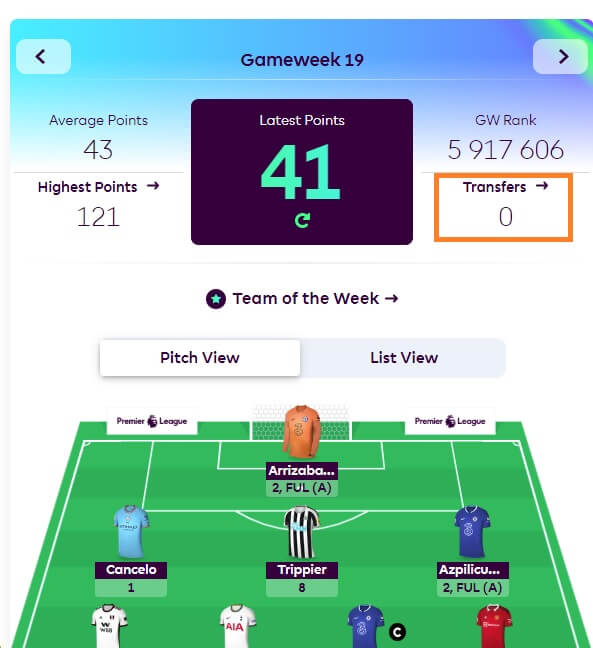 See transfer history on the App
If you are on the FPL App, you likely cannot check the transfer history there and must go to the browser. At least we are not aware of how the transfer history can be seen via the App. If you know, just let us know in the comment below.
Further resources