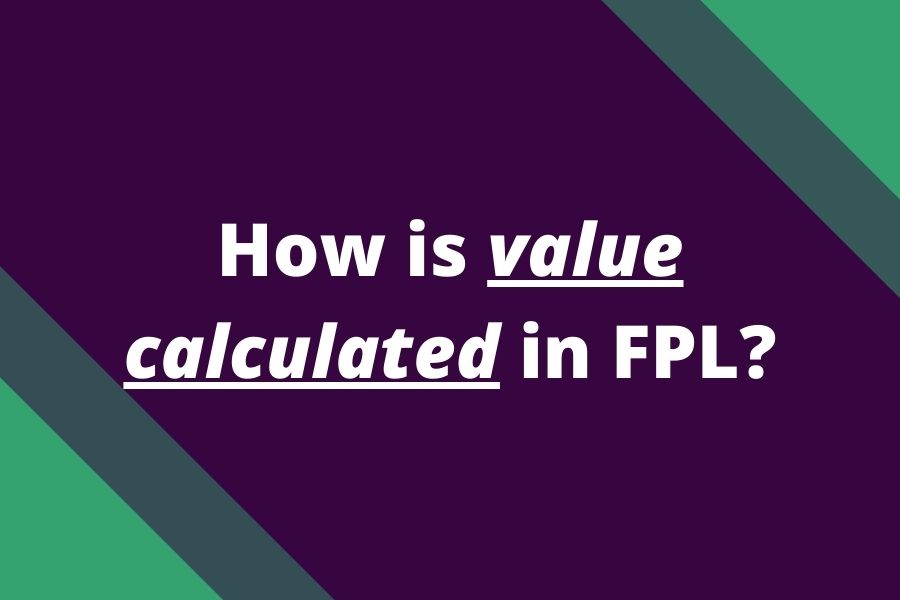 Value in Fantasy Premier League represents the cost-effectiveness of a player. It answers the question: how many points does a player return for each unit of their price?
Essentially, value is the ratio of a player's total points to their cost.
How is Value Calculated in Fantasy Premier League?
The formula for calculating value (season) in FPL is straightforward: it's the player's total points divided by their price. For instance, if a player worth £10.0m has accumulated 50 points, their value would be 50/10.0=5.0.
This means the player returns 5 points for every million spent on them.
The formula for calculating value (form) is player's form divided by their price.
Why is Value Important?
Every FPL manager operates under a budget, and the challenge is to squeeze as many points as possible out of that budget. Value helps managers identify players who, relative to their price, are likely to offer the highest returns.
Watch for Emerging Talents: New or younger players breaking into the first team might offer great value before they become popular picks.
Balance the Squad: While premium players are essential, ensure you have a mix of high-performing budget options that offer great value.