We continue with our idea of players report without one best and one worst game with per game stats. You can read all the explanations in our previous post.
Midfielders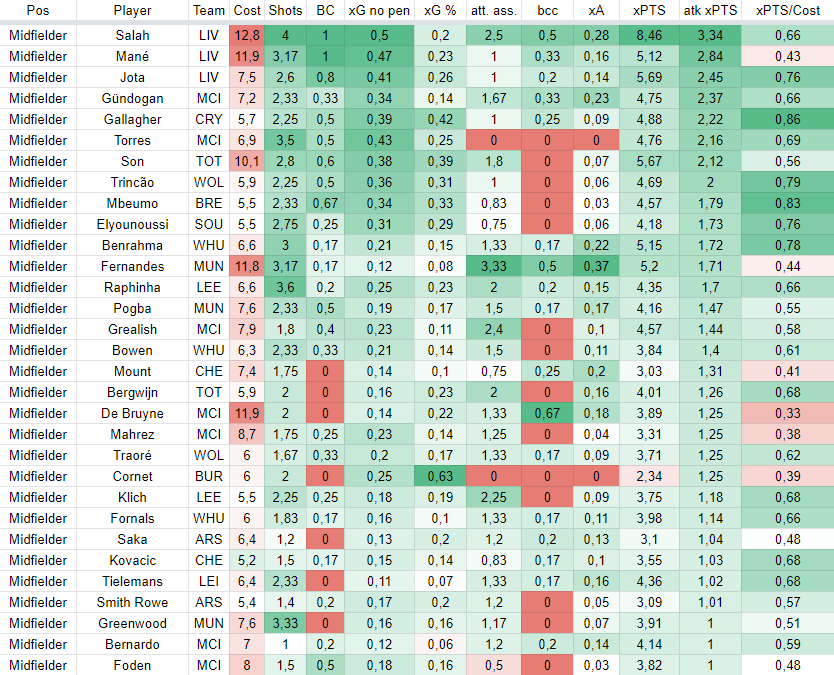 Here are the top midfield options with attacking xPTS per game greater than 1.
Players that got out of this list:
New players on the list:
Bernardo
Cornet
Tielemans
Elyounoussi
Forwards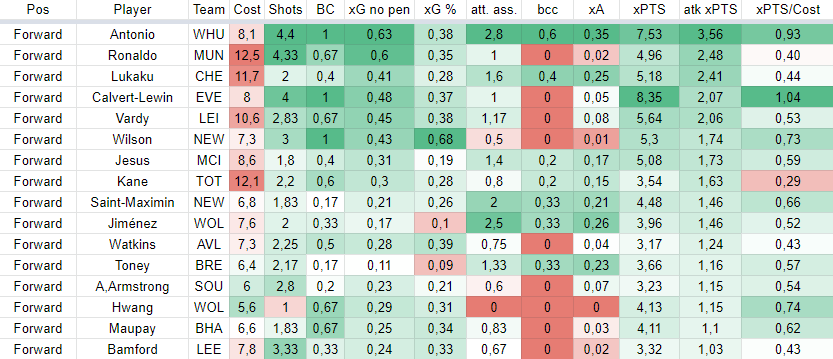 Here are the top forwards with attacking xPTS per game greater than 1. The only new player here is Maupay. Vardy, Wilson, Kane climbed a few places, while Jimenez and Hwang dropped a few.
Defenders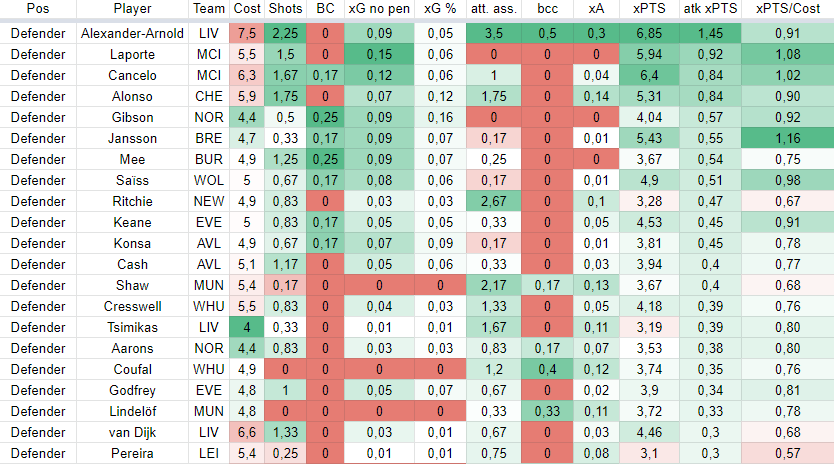 This table shows top defenders with attacking xPTS greater than 0,3 per game, since defenders are generally less attacking than midfielders and forwards, but there is one standout option that is better than some attackers. Obviously, you don't always pick only attacking defenders, there are teams with good defenses and great clean sheet odds, but I would suggest looking for players that can get returns at both ends of the pitch.