It was a season where balls recovered did not play such a significant role as in two previous seasons. 
Chip strategy was extremely important – it was important to use your chips in the groups stage, where we had a low team value, so especially limitless wildcard was important there
Premium forwards (Lewandowski, Benzema) was top scoring players, which shows, that we must focus on premium forwards when picking players into our UCL Fantasy team.
Captaincy = very important as well = you should focus on big players against easy opositions
Best UCL Fantasy Team 2021/22
Let's look at the best team of UCL Fantasy 2021/22:
Goalkeeper: Courtois (69 points)
Defenders: Cancelo (65 points), Militao (60 points), Mandava (60 points)
Midfielders: Sané (84 points), Salah (78 points), Mahrez (71 points), Danjuma (66 points)
Forwards: Benzema (102 points), Lewandowski (91 points), Haller (69 points)
Source: UCL Fantasy Stats
Fantasy Football Reports League
Congratulation to justincase, who won our FPL Reports mini-league.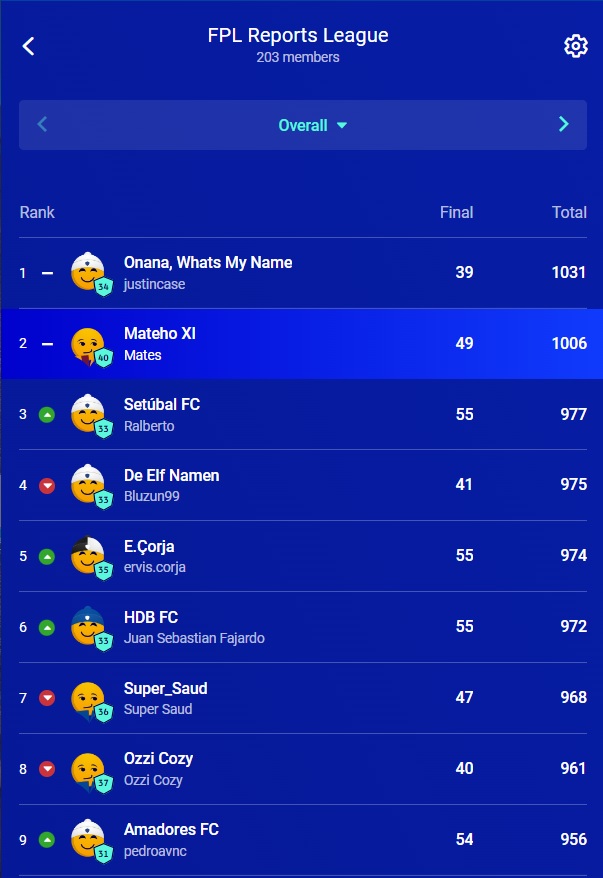 Overall UCL Fantasy 2021/22 winner
Overall UCL Fantasy winner for 2021/22 season is Daniel Turon with amazing 1067 points.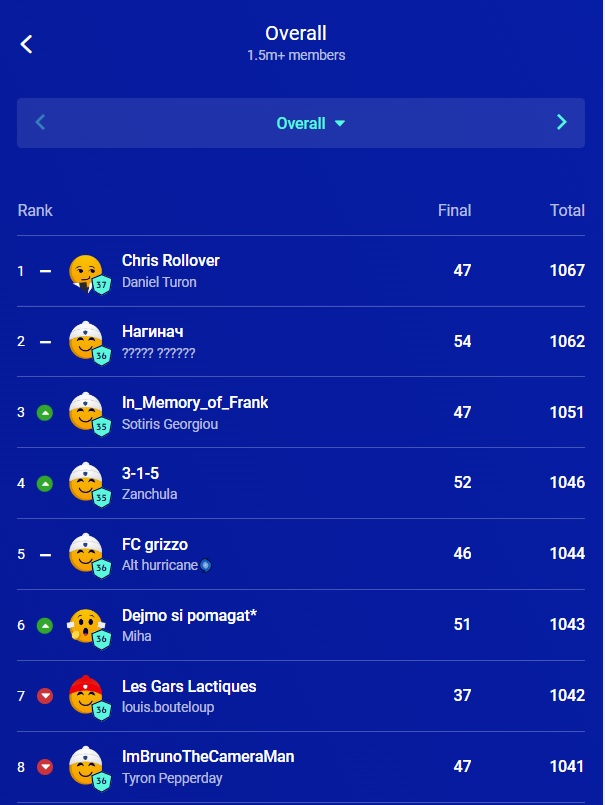 Another great season is behind us. Hope you succeed in your mini-leagues. I am happy with my overall ranking, as I finish the season on 86th place overall, and I won my country (Slovakia) mini-league for the 5th time in the row.
We will see you in September when UCL Fantasy 2022/23 begins. 
Cheers,
Matej.