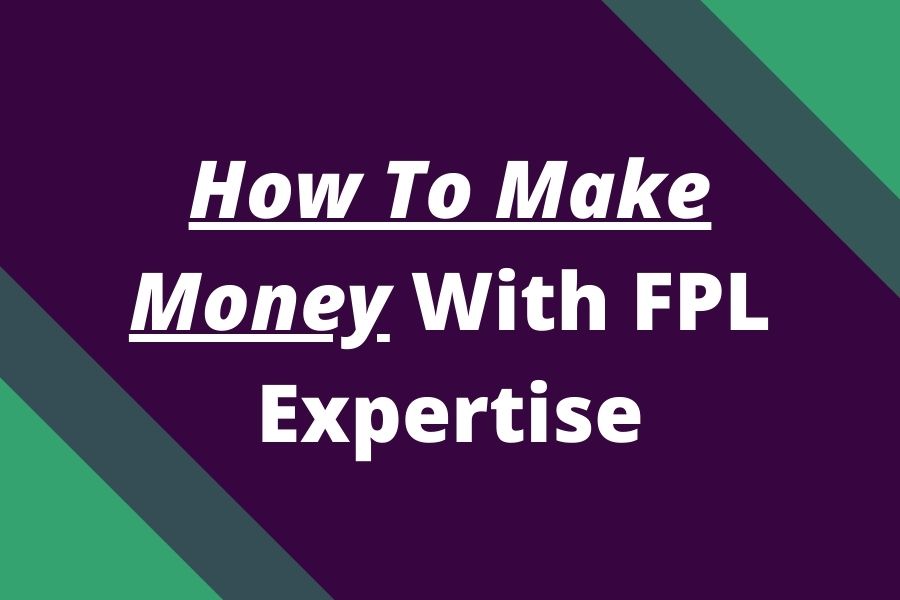 Fantasy Premier League (FPL) is not just a game for football enthusiasts; it's also a platform that can be leveraged to generate income. While the primary goal for most FPL managers is to top their mini-leagues or even aim for the global number one spot, there are several other ways to monetize your FPL knowledge and skills.
Here are some strategies:
How to Make Money with Your Fantasy Premier League Expertise?
1. Winning Official FPL Prizes
The most straightforward way to make money from FPL is by winning one of the official prizes. The overall winner of FPL receives a lucrative prize package. While winning the overall FPL is a significant challenge, requiring a combination of skill, knowledge, and luck, it's a goal that can motivate and add an extra layer of excitement to the game.
However, with so many people playing Fantasy Premier League, it is extremely unlikely to win some of their prizes. So let's look at some more realistic options for making money with FPL.
2. Starting a Blog About FPL
If you have a deep understanding of FPL and enjoy writing, starting a blog can be a great way to share your insights and generate income. You can monetize your blog through display ads, sponsored posts, or even by offering premium content. A successful blog requires consistent, high-quality content that provides value to its readers, so be prepared to invest time and effort into your posts.
It is so cheap to start a blog these days. You just need to pay for a domain name and hosting. Install free WordPress and some theme and you are good to go.
3. Starting a YouTube Channel
Similar to blogging, starting a YouTube channel focused on FPL allows you to share your knowledge and strategies with a wider audience. You can monetize your channel through YouTube's Partner Program, which allows you to earn money from ads on your videos. Creating engaging and informative videos on a regular basis can help you build a loyal audience and generate a steady stream of income.
There are many successful FPL YouTubers who do this for a living.
4. Writing an FPL Guidebook
If you have extensive knowledge and experience in Fantasy Premier League, consider writing a guidebook and selling it on platforms like Amazon. Your book could cover a range of topics, from basic strategies for beginners to advanced tactics for seasoned players. Remember, a successful book will need to provide valuable insights that readers can't easily find elsewhere.
Read more: 6 books that will help you improve your FPL skills
5. Starting Affiliate Marketing
Affiliate marketing involves promoting products or services and earning a commission for each sale made through your referral. There are many Fantasy Football-related products on Amazon, you could earn money by promoting these to your audience. This could be done through your blog, YouTube channel, or social media platforms.
6. Creating a Twitter Account and Starting a Patreon
Social media platforms like Twitter are excellent for building an audience and sharing FPL tips and insights. Once you've built a following, you could start a Patreon and offer exclusive content or services to your patrons. This could include personalized advice, premium articles or videos, or access to a private community.
7. Playing Similar Fantasy Games for Money
There are other fantasy football platforms, such as FanTeam, where you can play for money. However, it's important to approach these platforms with caution, as they can border on gambling. Always play responsibly and be aware of the risks involved as you need to pay for entry.
Disclaimer: This is for informational purposes only. It is not intended to promote or endorse gambling or any specific platform, such as FanTeam. Gambling can lead to serious financial and personal issues. 
8. Selling "FPL Team Managing Service" on Platforms Like Fiverr or Upwork
If you're a successful FPL manager, you could offer your services to others. This could involve managing other people's FPL teams for them, providing advice on transfers and team selection, or offering personalized coaching. Platforms like Fiverr or Upwork can be used to advertise these services.
There are many people who are too busy to manage their FPL team, but have a need to beat their colleagues and rivals in mini-leagues. You could offer them a solution and manage their Fantasy Football squads. 
9. Becoming a Writer for Well-Established FPL Websites
Many well-established Fantasy Football websites hire writers to produce content. If you have strong writing skills and a deep understanding of FPL, this could be a good opportunity to earn money while sharing your insights and strategies.
You could also sell your writing skills to multiple websites looking for fantasy football content writers via platforms such as Fiverr or UpWork.
Conclusion
In conclusion, while playing FPL can be a fun and challenging hobby, it can also e a source of income for those who are willing to leverage their knowledge and skills.
Whether it's through content creation, offering services, or participating in similar games, there are numerous ways to monetize your FPL expertise.
However, it's important to remember that these strategies require time, effort, and a genuine passion for Fantasy Premier League. With the right approach, you can turn your love for FPL into a profitable venture.