In this article, we will take a closer look on how you can change the formation of your team in the Fantasy Premier League.
What team formations are available in FPL?
There are multiple options for how you can field XI players in your fantasy team. Valid formation has to meet these constraints:
Exactly 11 players in your starting XI
1 starting keeper
Minimum of 3 starting defenders
Maximum of 5 starting defenders
Minimum of 2 starting midfielders
Maximum of 5 starting midfielders
Minimum of 1 starting forward
Maximum of 3 starting forwards
Allowed formations in FPL
Based on constraints mentioned above, these 8 formations are valid in Fantasy Premier League:
3-5-2
3-4-3
4-5-1
4-4-2
4-3-3
5-4-1
5-3-2
5-2-3
Note: Formations with 5 defenders are often referred to as: big at the back. 
How to change formation in FPL?
Maybe you play the game for the first time or you returned to the FPL after a longer break and are unsure how some mechanisms of the FPL work. Do not worry, either way, we have got you covered.
So if you're unsure about how you could change the formation of your FPL squad, just follow these steps. For example, let's assume your formation is 4-4-2 and you would like to change it to 5-3-2, because you think that there is a lot of value in the defense and you would like to play big at the back.
1. Go to pick team/my team
Go to pick team/my team page and now you should see your current FPL Team like this: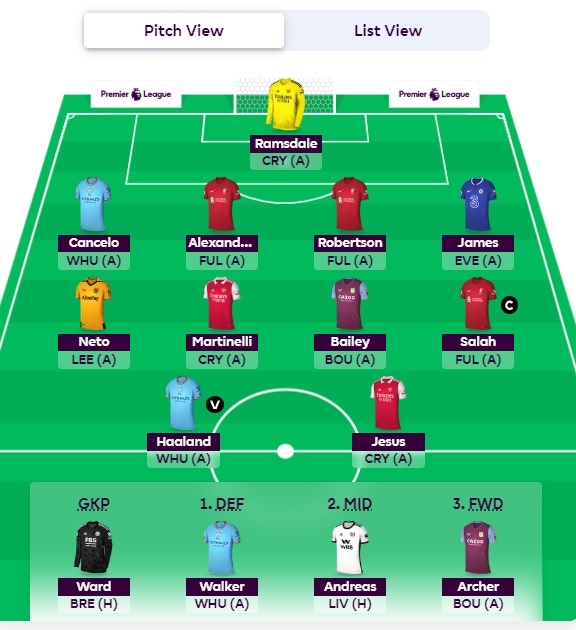 2. Click on the player from your starting XI
Now, go to the starting XI of your team. You can change the FPL formation by making substations between positions. Click on player you do not want in your team – this will allow you to make a substition. In our example, you want to change one of your midfielders for a defender. So you would click on, for example, Neto.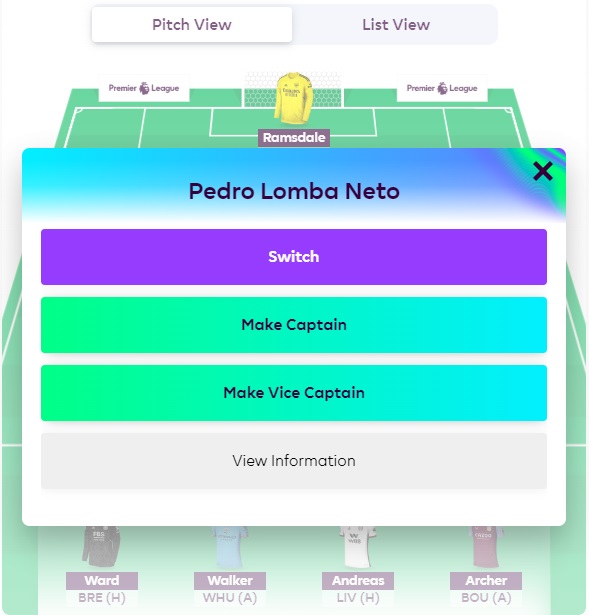 Now, just click on switch.
3. Sub off the selected player
After clicking the switch button, you will see all players you can replace the selected player with.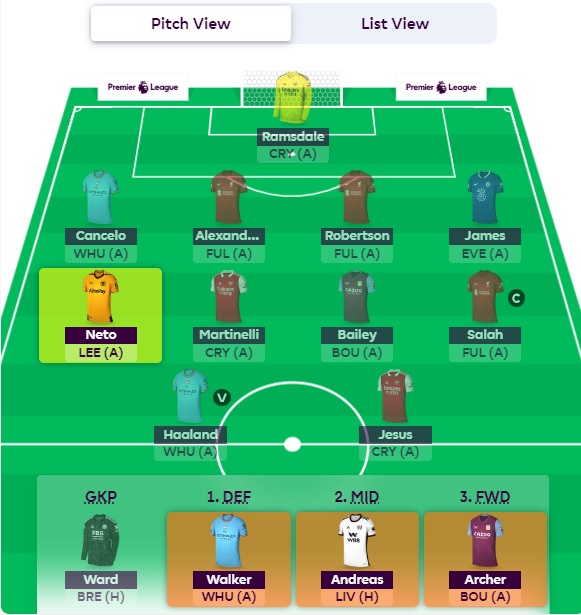 Go to your bench and select a player (from a different position) you would like to play in a new formation. In our case – Walker. Click on player from the bench (Walker) and click switch.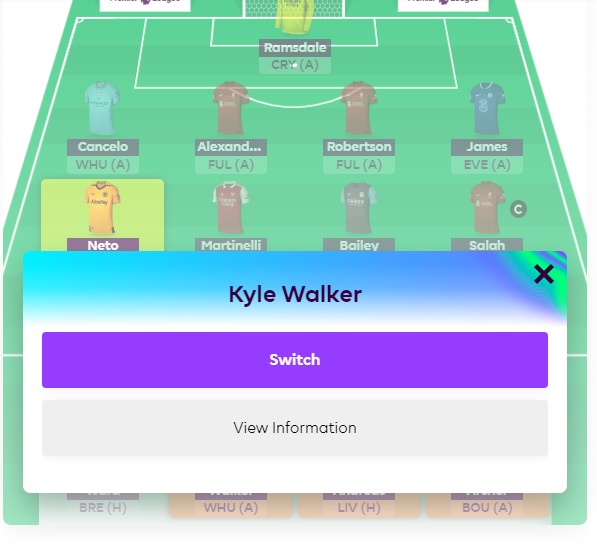 Now, after you made the substitution, the formation of your FPL team changed: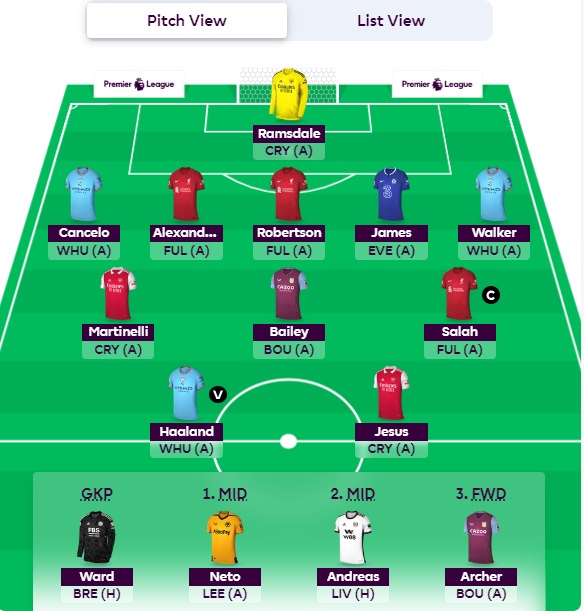 Only last one step left. Do not forget to click the save your team button, otherwise, you lose all changes you made.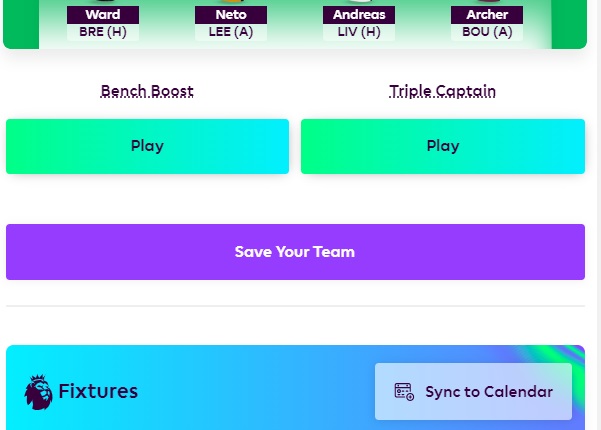 What is the best formation in FPL?
Opinions on best FPL formation vary. It all depends on the structure of your team and on where you think the highest value is. 
In our opinion, the best formation in FPL are currently ones that are heavy in defence and midfield and thin in the attack, like 5-3-2 or 4-4-2.
Currently, premium defenders offer more value than, for example, forwards with similar prices. It is more usual for a 6.0 million defender to end up the season with 150+ points than for a forward with similar or even higher prices. 6.0 – 8.0 forwards rarely beat the 160+ points barrier. On the other hand, some 6.0 – 7.5 million defenders can do it with ease. 
Similarly, premium midfielders (like Salah, Son, KdB) offer higher value than premium forwards (like Kane) because they earn more points for goal and clean sheets.
Our advice is: when choosing the best formation for your FPL team, focus on premium defenders and premium midfielders, as currently, these are the spots where value is.
Note: You can change formation of your FPL team before the start of each gameweek. So you do not have to play the whole season in one formation, but you can change it based on where the current value is.