We continue with our idea of players report without one best and one worst game with per game stats. You can read all the explanations in one our previous post.
Midfielders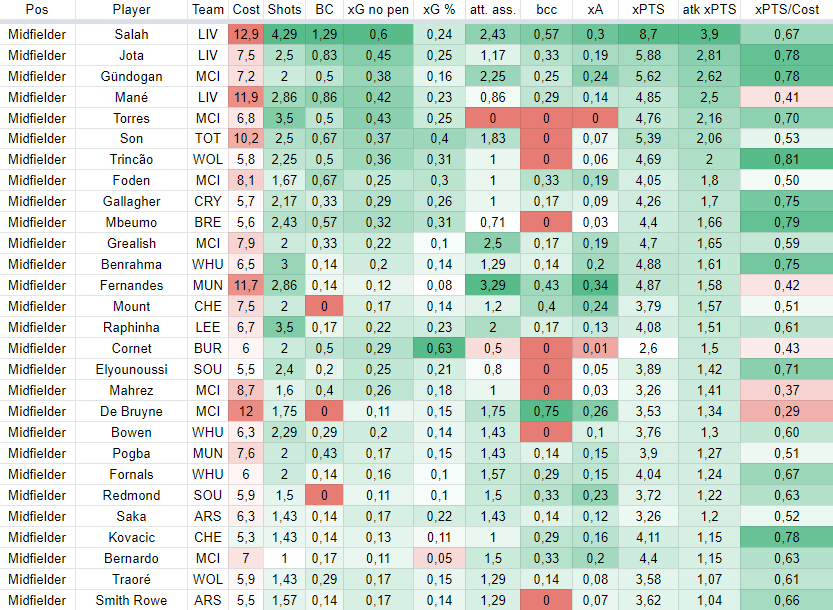 Here are top midfielders with atk xPTS >= 1. I should mention and highlight Cornet from Burnley, he participates in 63% of his team xG when he is on field. Also special mentions are well deserved by Salah and Foden, whose atk xPTS increased in more than 0.5, while Gallagher's fell more than 0.5. This week we have only one newcomer – Redmond and four players got eliminated: Tielemans, Bergwijn, Klich and Greenwood.
Forwards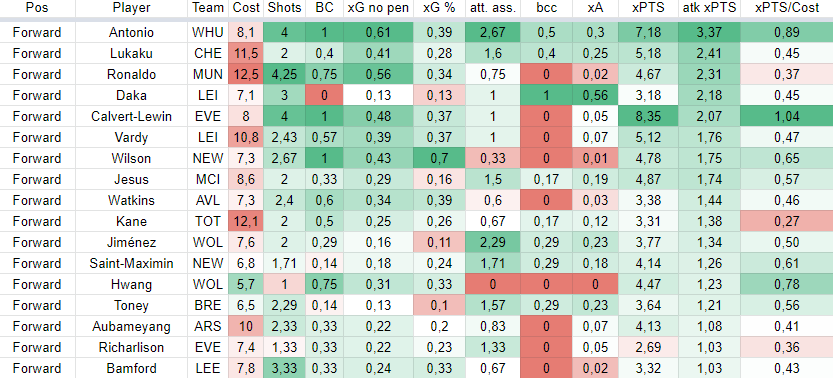 Here are top forwards with atk xPTS >= 1. Daka shows great numbers even without playing fulltime. He joined the chart along with Aubameyang and Richarlison this week, while Armstrong and Maupay got removed.
Defenders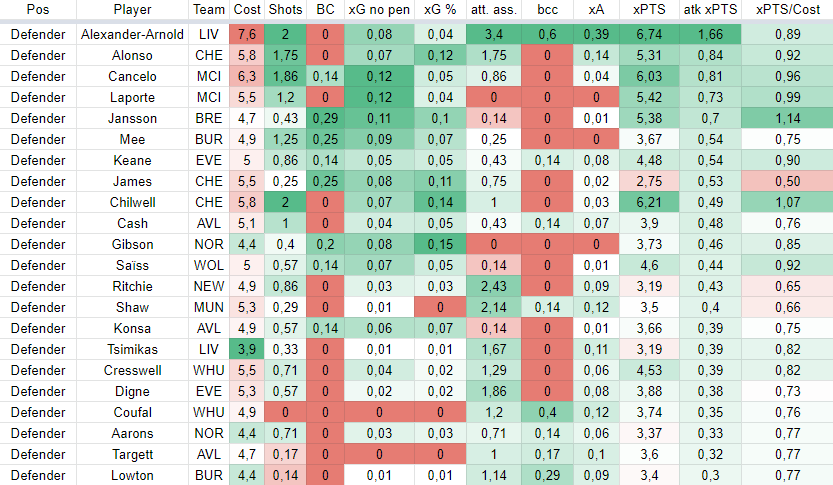 Here is the list of defenders with atk xPTS >= 0.3. James and Chilwell got enough games under their belt to show up in this table and they show great potential. Another three newcomers are Digne, Targett and Lowton. Great progress in their stats are shown by Alexander-Arnold, Laporte and Jansson, while Gibson's stats fell slightly. Godfrey, Lindelof, van Dijk and Pereira are out.
Last six gameweeks
We decided to keep an eye on recent performances as well as the whole picture. So we duplicated these tables, but took into account only last six gameweeks, without one best and one worst performances. Here is the shortlist of top performers for each position: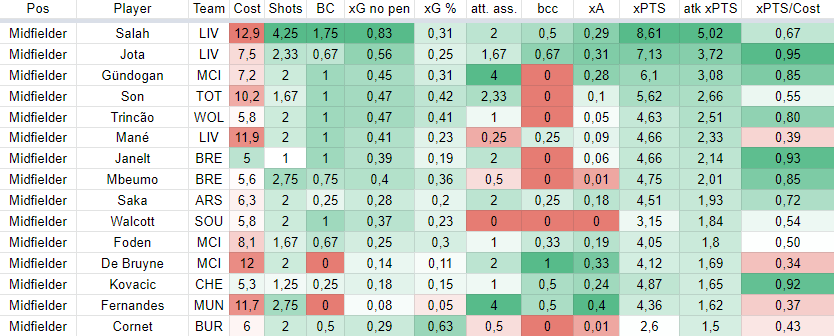 Here we see that all the players except Mane have their stats greater than overall, which suggests their form to be on the rise.

If we compare this table with the overall one, we can see that Vardy, Watkins, Aubameyang, Toney and King are in form, while others' form dropped.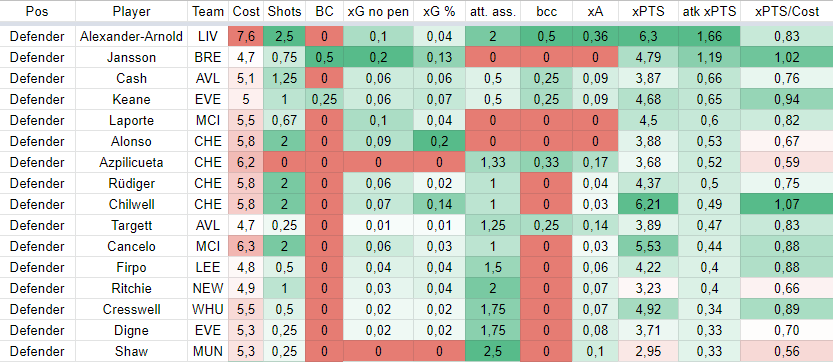 Here we see the great rise of stats for Jansson, Azpilicueta, Rudiger, Targett and Firpo and a substantial fall for Cancelo.