The moment fantasy football managers have been waiting for happened much sooner than expected: UEFA EURO 2021 Fantasy Football launched yesterday.
The EURO 2021 is still month away, but now we can start to analyze data and prepare our fantasy teams.
Let's make some quick overview of EURO 2021 Fantasy.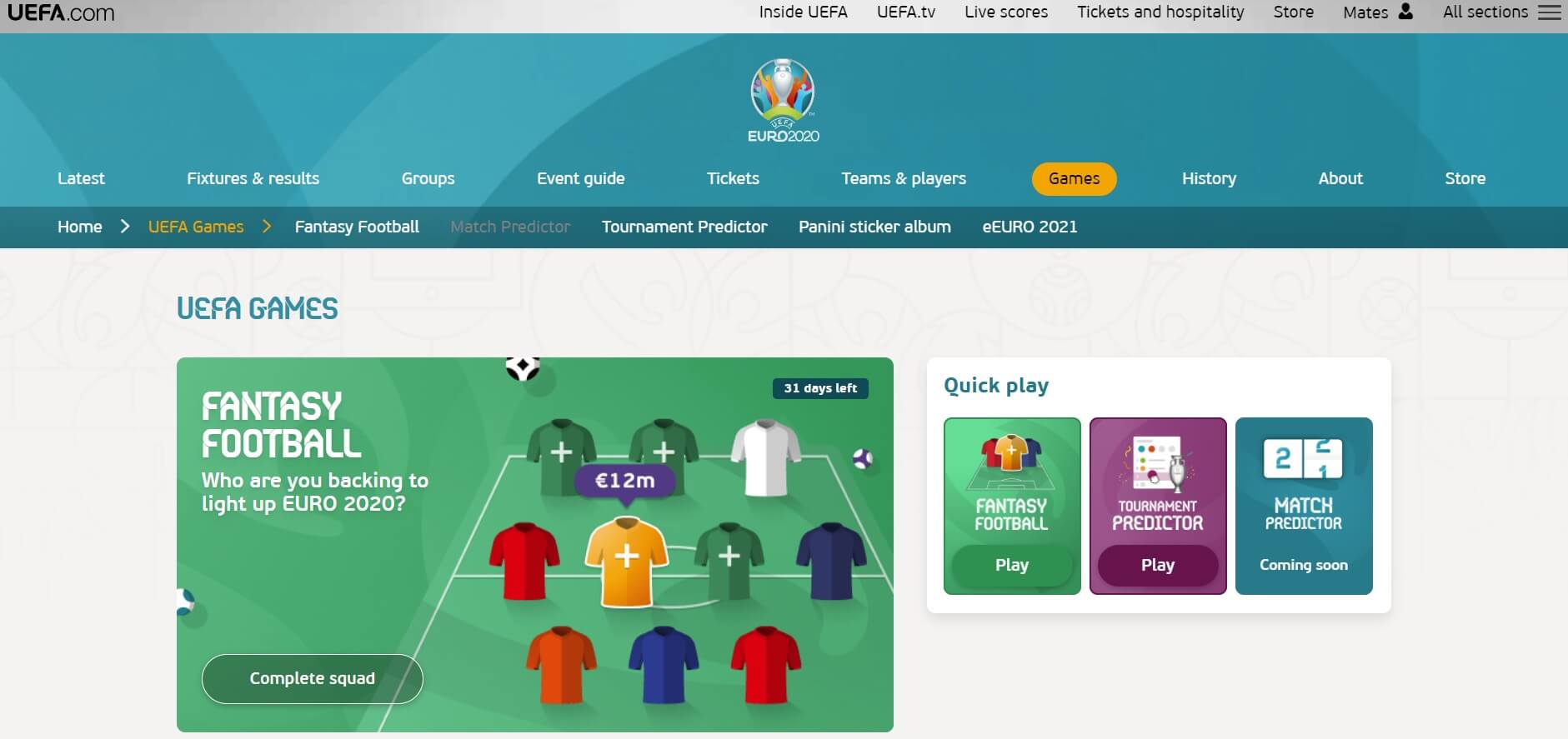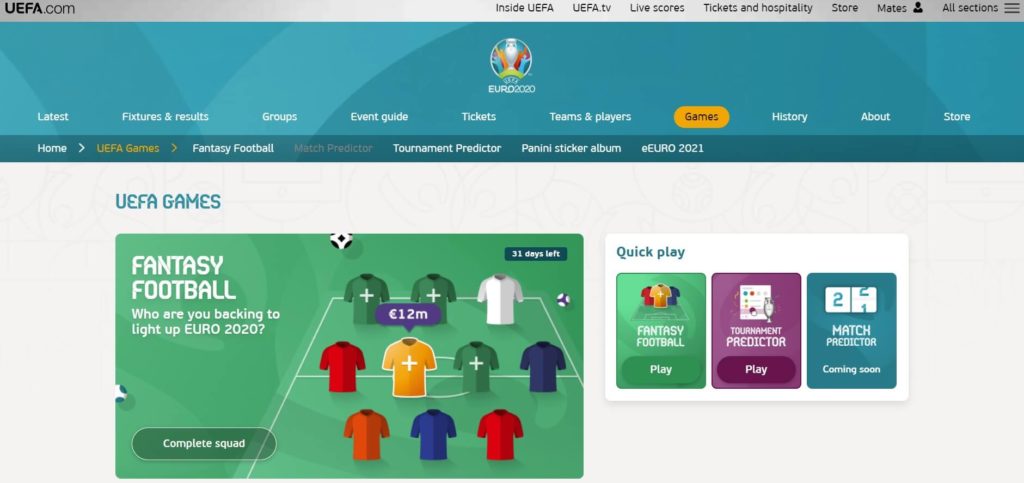 Rules are very similar to the rules of Fantasy Premier League and Fantasy Champions League we all love and you can read them all here.
The substitutions and captain changes during matchday are allowed, just as in UCL Fantasy. Scoring system is almost identical to UCL Fantasy, except there are unfortunately no points for balls recovered (that was a gamechanger for Fantasy Champions League). So, cheap defensive midfielders will not be good fantasy assets.
However, there is an extra point for a long-range goal, just as we had in previous two UCL Fantasy seasons. That boosts appeal the likes of Kevin De Bruyne, Bruno Fernandes, Ondrej Duda or free kick specialists.
You can check the full scoring here: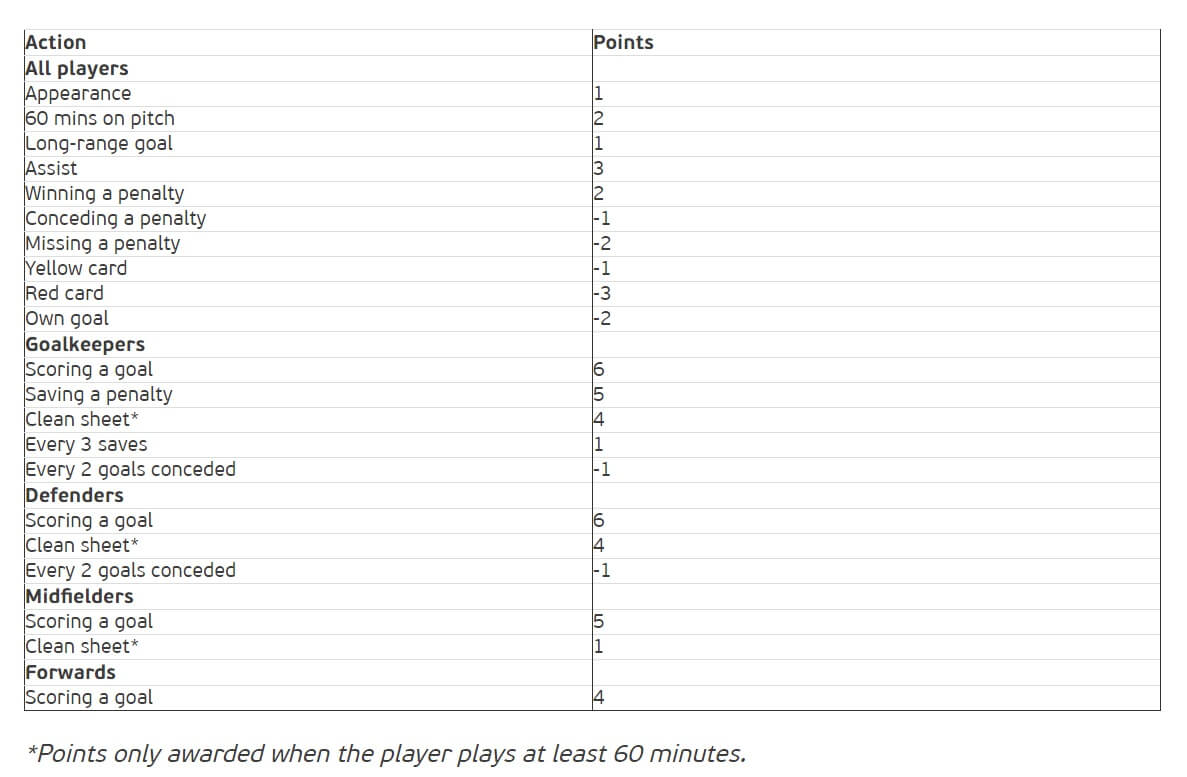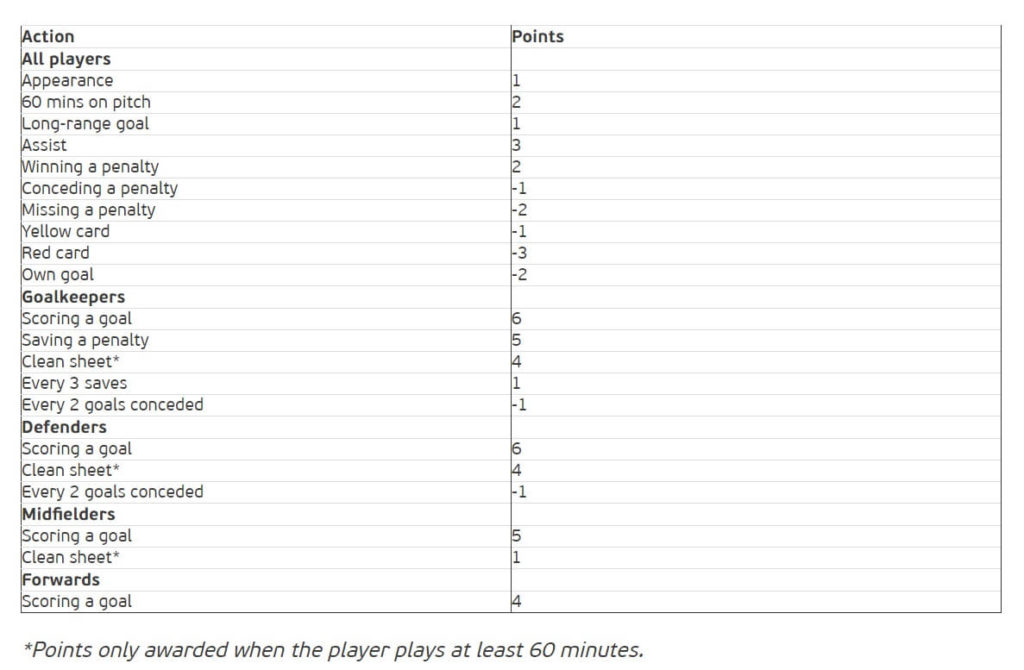 Source: Official EURO 2021 website
There are two chips to use in EURO 2021 fantasy, similar chips just like in UCL fantasy: one wildcard, when you get unlimited transfers before the matchday you activate it, and a limitless wildcard that will allow you to make a fantasy team for a one matchday without budget restrictions (similar to Free Hit chip in FPL, just with unlimited budget).
At FPL Reports, we will be discussing when is the best time to use chips in EURO 2021 fantasy later (of course, we will post it before the start of first matchday).
How many transfers can you make between matchdays?
In the group stage, there are two free transfers between matchdays, just as in UCL fantasy.
Of course, we have unlimited transfers before the R16. Then 3 transfers before QF (first thoughts: this could be good time to wildcard), then 5 before semifinals, and 5 before finals.


Source: Official EURO 2021 website
Which players have caught our eye after game launched?
There was little time to analyze all players (there is going to be time for that later in May), but these are players that have caught our eye right after the game launched: Pukki, Gundogan, Soucek, Duda.
They are all attractively priced, and they all showed that are able to score goals for their clubs and countries.
At FPL reports, we will bring you a lot more content about EURO 2021 Fantasy Football in coming weeks and, of course, a lot of content and tips after the game starts.
We will be posting regular tips with captain and our selection before every matchday, clean sheet odds, goalscoring odds and more.
Stay tuned and good luck in picking your team for EURO 2021 fantasy.