Players for your fantasy team that cannot be ignored
Champions league fantasy kicks again in a few days and I prepared for you an article about "obvious" UCL fantasy picks for you team. It is about 5 players that performed so well that they cannot be ignored.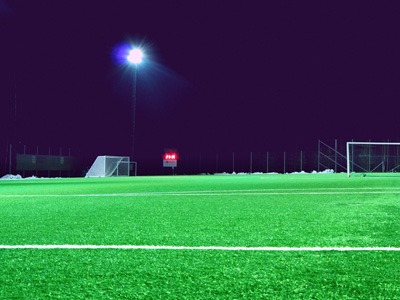 UCL Fantasy pick no.1 - Kevin De Bruyne
The Belgian is unstoppable this Premier League season. With 8 Goals and 15 assists he is the most productive player in the domestic competition and he will likely continue in his amazing form in the Champions league too.
UCL Fantasy pick no.2 - Heung-Min Son
Another midfielder from English Premier League is on the radar of the UCL fantasy managers. With Harry Kane out, Heung Min Son will be main threat of Tottenham Hotspurs against Leibzig. He scored 44 points in the group stage, and surely we can expect more points from him in the R16.
UCL Fantasy pick no.3 - Virgil Van Dijk
Clean sheets, balls recovered, threat from set pieces. Virgil Van Dijk offers so much for his fantasy owners. Despite that Liverpool kept just one clean sheet during the group stage, VVD was able to collect 32 points in 6 matches – that is 5,83 points per match with just one clean sheet. 18 points came from 61 balls recovered – astonishing number. Liverpool improved defensively in the last couple of matches in the Premier League and kept 9 clean sheets in their last 10 games. With such high clean sheet potential, so many balls recovered and great goal threat from set pieces (this season 4 goals in the Premier League) VVD could be better pick than Liverpools attacking fullbacks TAA and Robertson.
UCL Fantasy pick no.4 - Cristiano Ronaldo
He loves scoring goals, we all know that. 10 Goals in his 6 Seria A appearances in 2020 does not require a commentary. With favorable fixture against Lyon he is not just great UCL fantasy pick, but also a great captain contender for the upcoming round.
UCL Fantasy pick no.5 - Erling Haaland
Yes, he is eligible to play in the Champions league round of 16 after his transfer to Borussia Dortmund. And he is still just 4.7m. In his first 4 Bundesliga games he found back of the net 7 times and showed us, that it does not matter whether he plays from the beginning or like a substitute.
Very likely you were aware of these great picks even before you found this article. Build your UCL fantasy team around them and gain and advantage over your rivals.